Rich Amooi's latest novel set in Del Mar and San Diego
Steve Slocum was shocked and horrified by the Sept. 11 attacks on New York's World Trade Center, like his countrymen around him and in fact much of the world.

Dr. Barbara De Angelis speaks on transformation Oct. 9 at Encinitas' Seaside Center for Spiritual Living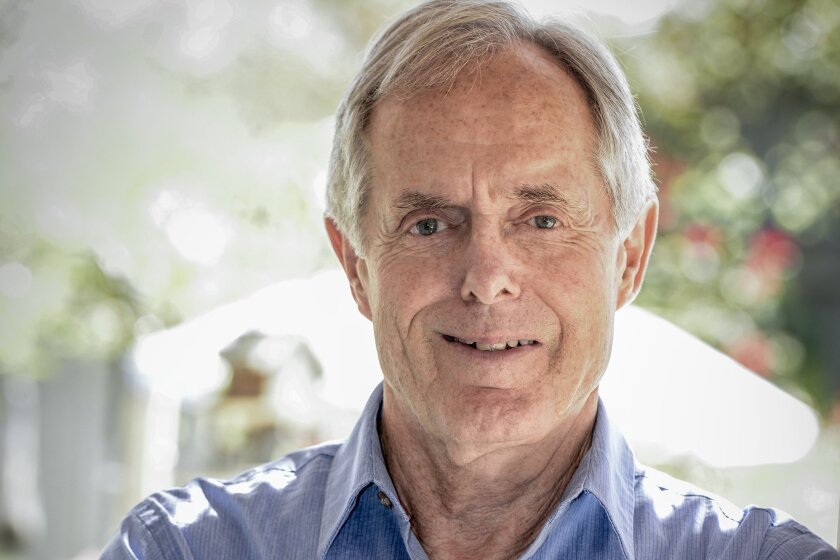 Encinitas resident Richard Fitchen is working on a five-book, historical fiction series spanning America's history.
Like other independent bookstores across the nation, Ducky Waddle's Emporium is riding the crowdfunding wave.

The International Association of Culinary Professionals (IACP) announced its annual award winners last week, which included Encinitas-based author Daron "Farmer D" Joffe for his book, "Citizen Farmers: The Biodynamic Way to Grow Healthy Food, Build Thriving Communities, and Give Back to the Earth," written with Susan Puckett (Stewart, Tabori & Chang).

A New York Times best-selling author, Eric Blehm is known for telling the stories of those who serve.

For local author Kevin Lydy, everyday scenes or events — so subtle that generally they would go unnoticed — through his eyes become a catalyst for a great story.

Since his first book, "Nowhere Yet," came out in 2012, Edward Cozza's life has been filled with what he likes to call "wow" things.

Encinitas has often been called a "hippie town," so it's no wonder it's the home of Rocky Gregory, author of "One Groovy Summer."

For Encinitas author Nancy Johnson, Civil War letters written by her great-great-uncles not only transported her back in time to a defining era in the United States, but also inspired a lifelong love of history and became the catalyst for a trilogy of books.