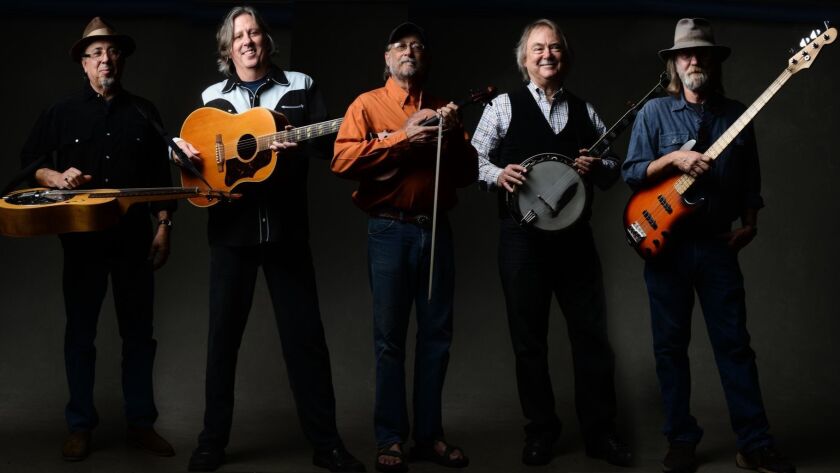 Phil Salazar and the Kin Folk are coming to Carlsbad on Saturday, Aug. 4, a rare chance for San Diego County to catch a performance of traditional and progressive bluegrass music.
The concert will be held at 7:30 p.m. at the San Diego Folk Heritage Pilgrim United Church of Christ.
The band has been playing together for over 30 year mixing traditional bluegrass with their originals, folk, blues, swing, Cajun, Irish and jazz. Fiddler Phil Salazar has played in San Diego County many times but this will be his first concert with this band. Salazar has played with such legends as Bob Weir of The Grateful Dead, Kenny Loggins and Kix Brooks of Brooks and Dunn.
The Kin Folk have been out touring with their new album over the last few months.The band features Tom Corbett on guitar, mandolin and vocals; Bill Knopf on banjo, guitar, and vocals; Rick Borella on bass; and Bill Flores on dobro, guitar and accordion, who tours with actor Jeff Bridges' country band.
Tickets are $20. The San Diego Folk Heritage Pilgrim United Church of Christ is located at 2020 Chestnut Avenue, Carlsbad. For more information visit pskfband.com.
---