LCC grad designs swimsuits to overcome body image issues
Late last year, Jordan Robbins decided she'd had enough of choosing style over comfort and security when it came to bathing suits.
The 23-year-old La Costa Canyon High School graduate, who has played volleyball and suffered from scoliosis for more than a decade, launched REVLY Sport, an active swimwear line, in June. Her goal was to provide comfortable, cute suits that catered to different body types. She also wanted to eliminate the stress that can come along with trying on swimwear.
"I just always felt like swimsuits never fit me the right way," said the Rancho Santa Fe native. "Being an athlete and already dealing with body issues just being in spandex the whole time and having to look a certain way for volleyball... I just felt like there was nothing out there that made me feel confident and made me feel good in a bikini, and I was on the beach every weekend."
The young entrepreneur, who studied communications in college, had no prior experience in fashion design, but took it upon herself to learn the ins and outs of the industry in December. She learned to sew and began altering existing suits to make them more functional, comfortable and stylish. Soon, she began working with a pattern maker and had her sister model her designs.
Now, Revly is offered online at www.revlysport.com, as well as at Sun Splash Swimwear in Del Mar and boutiques in Orange County.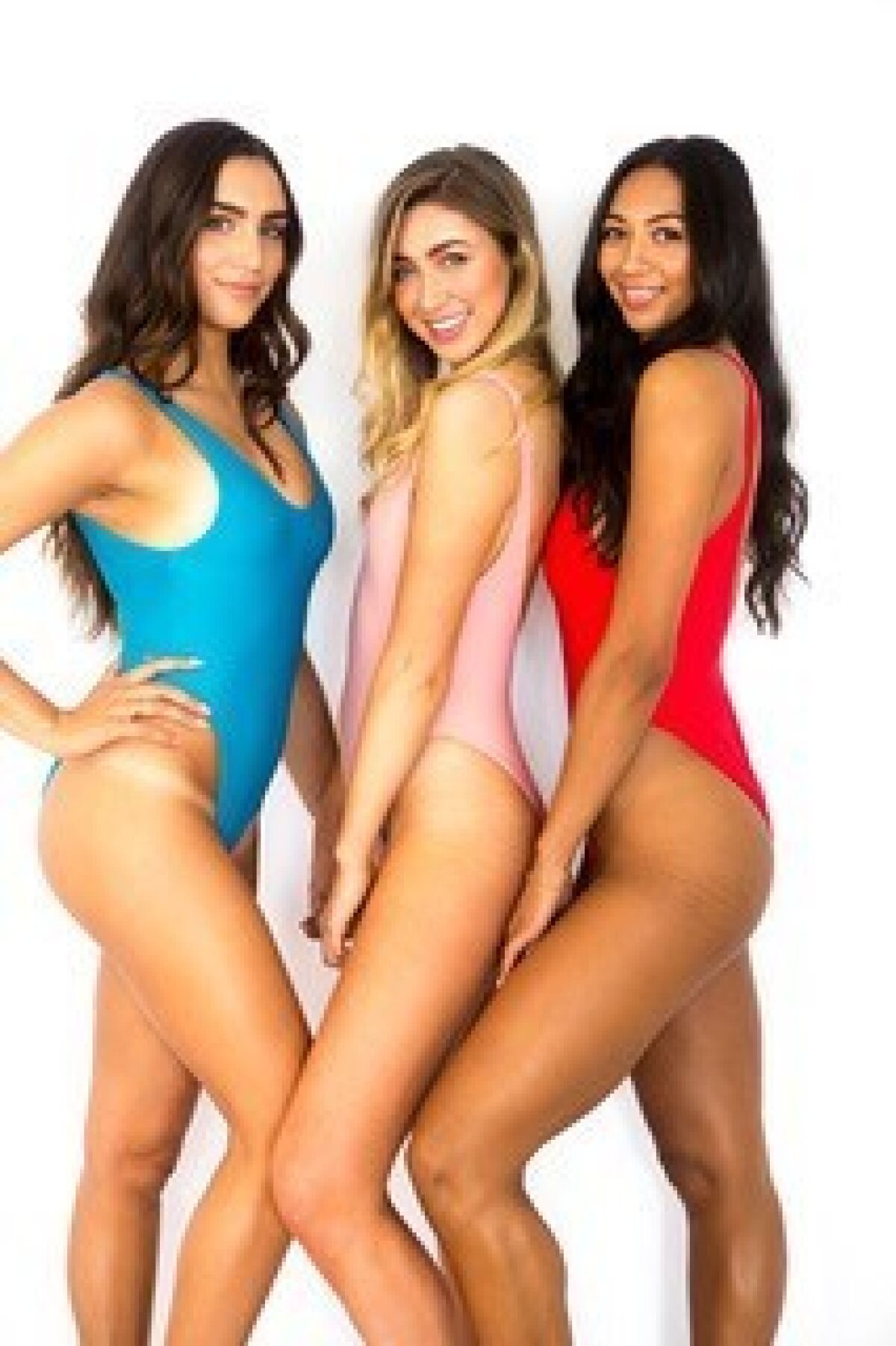 The company sells multiple styles of tops, bottoms and one-pieces, all aimed at providing different amounts of coverage and support. The suits are self-lined, with the same fabric on the inside and outside, which Robbins said ends the itching and pilling that can come along with swimwear purchased elsewhere. All of the suits are designed and produced in Southern California.
"We're using the best materials that the swimwear industry has to offer," she said. "It's really soft fabric. You'd really have to touch them to feel how buttery soft they are."
The suits are also versatile in that they can be worn when working out. Some of the tops can be worn as sports bras, and the one-pieces can be worn as bodysuits.
Women of all ages have found the suits appropriate for various activities, Robbins said. Twelve-year-old girls have requested the suits for volleyball, while 55-year-old women have sported the suits while playing racquetball.
"We're just kind of targeting all girls and women who don't want to wear a little piece of floss bathing suit and feel exposed, insecure or inappropriate," Robbins said.
In the future, Robbins plans on creating board shorts for men, as well as a dedicated athletic wear line. She'd ideally like to see REVLY become a household name in the industry.
"We want to be a brand name that when you hear 'REVLY' you automatically want to get it because you know it's going to be super well-made, comfortable and make you feel good about yourself," she said. "People have been so confused why I would want to get into an industry that has caused me so much stress. I'm just facing my fears head-on, and I just know other girls and women can do the same."
Sign up for the Encinitas Advocate newsletter
Top stories from Encinitas every Friday for free.
You may occasionally receive promotional content from the Encinitas Advocate.