Encinitas woman dances in 'Romeo and Juliet'-like show
An Encinitas dancer is taking on her first big role as part of the cast in a "Romeo and Juliet"-based show that modernizes the classic Shakespearian tale with urban choreography.
Noelle Franco, 20, is lending her dance skills as part of the ensemble of "Beyond Babel," which was written by Carlsbad residents Keone Madrid and Mari Madrid, as well as the Hideaway Circus. The show, which opened in September, is currently running on select nights through Nov. 25 in a new immersive San Diego theater space called the Beyond Babel Theater, 2625 Imperial Avenue.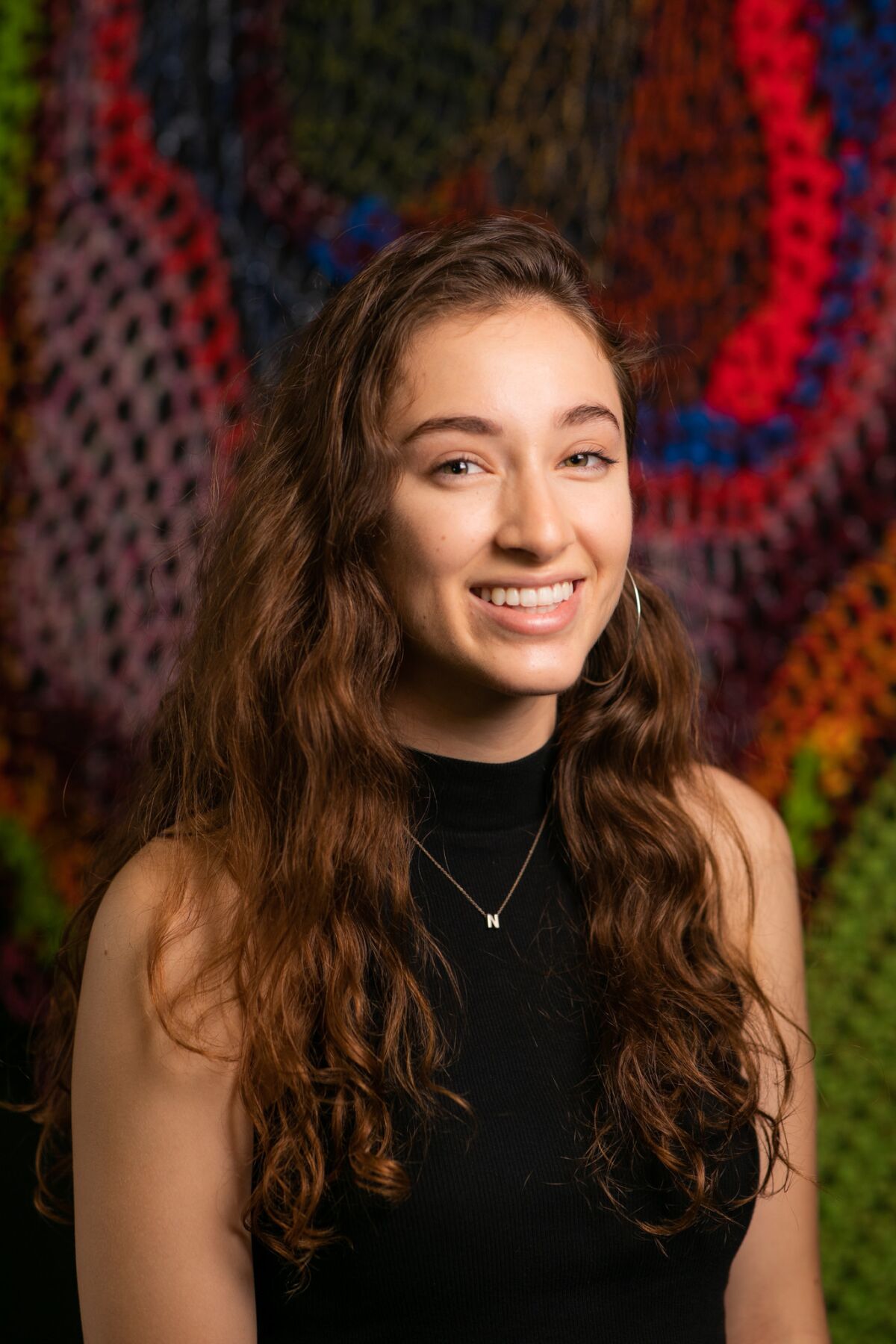 "Beyond Babel," which tells its story through West Coast Urban choreography, is based off the classic romance written by William Shakespeare where a town becomes split in half with rivalries and two lovers try to continue their affair despite all obstacles.
The production — with large crochet backdrops, art installations and yarn-based props created by artist London Kaye — also includes an orchestra section that moves throughout the theater, immersing viewers into the show and offering multiple perspectives of the performers and the sets.
Prior to being cast in the show, Franco — who began taking ballet lessons as a tot before "taking it seriously" at age 9 — danced with the Madrids at the now-defunct Studio 429 in Encinitas about five years ago.
"They are so talented and creatively genius," Franco said, referring to the Madrids. "I definitely knew from the start that they were going to make something wonderful, and I wanted to be a part of that."
While Franco had been dancing on a competitive team for about a decade, she considered "Beyond Babel" her biggest role.
She said the show has been a learning experience for her, particularly in regard to balancing time. The 12 dancers and crew are regularly at the theater every day from early morning to midnight, she said.
"It's a really big time commitment, and it sounds exhausting — it is — but it's also so beneficial, so much fun and so exciting to see it grow from the first day, not doing anything, to now and having a complete show," Franco said.
While the performances close Nov. 25, ideally, she and her fellow castmates would like to see the show travel to other parts of the country.
"I just really want to meet amazing people, and I want to create amazing things," Franco said. "I love to dance, so I hope I can do it for years to come."
Sign up for the Encinitas Advocate newsletter
Top stories from Encinitas every Friday for free.
You may occasionally receive promotional content from the Encinitas Advocate.