Encinitas dance performance group to host adventurous March 7 program
Library concert will include a solo by Kyle Filley, who grew up in Olivenhain before heading to New York
Public interest in a series of dance performances scheduled March 7 at the Encinitas Library has been so strong, the organizer expanded the event to two shows.
"I always want to fill the house, but not turn people away," said Artistic Director Sadie Weinberg of Encinitas-based LITVAKdance, which is coordinating and participating in the shows.
"In the last couple of days, I got a lot of ticket requests," Weinberg said in an interview Friday, Feb. 21. "I just made the decision today to add a show. It's a good thing. I prefer to do a show with a smaller audience and I want to make sure no one gets turned away at the door."
The programs will begin at 5 and 7 p.m. at the library, 540 Cornish Drive. Tickets cost $15 apiece for the general public and $12 apiece for students, seniors and military service members. They are available at litvakdance.org/tix.
Each show will feature three pieces by LITVAKdance's troupe, a segment by UNA Productions created by its artistic director and choreographer, Chuck Wilt, and a solo by Encinitas native Kyle Filley.
Filley, who grew up in Olivenhain and graduated from San Dieguito Academy, has been a partner with Wilts and a. performer in UNA since his time in Manhattan, where he attended New York University.
More recently, the 26-year-old said, he has been working behind the scenes as a rehearsal and performance assistant with UNA, which divides its time between New York and California.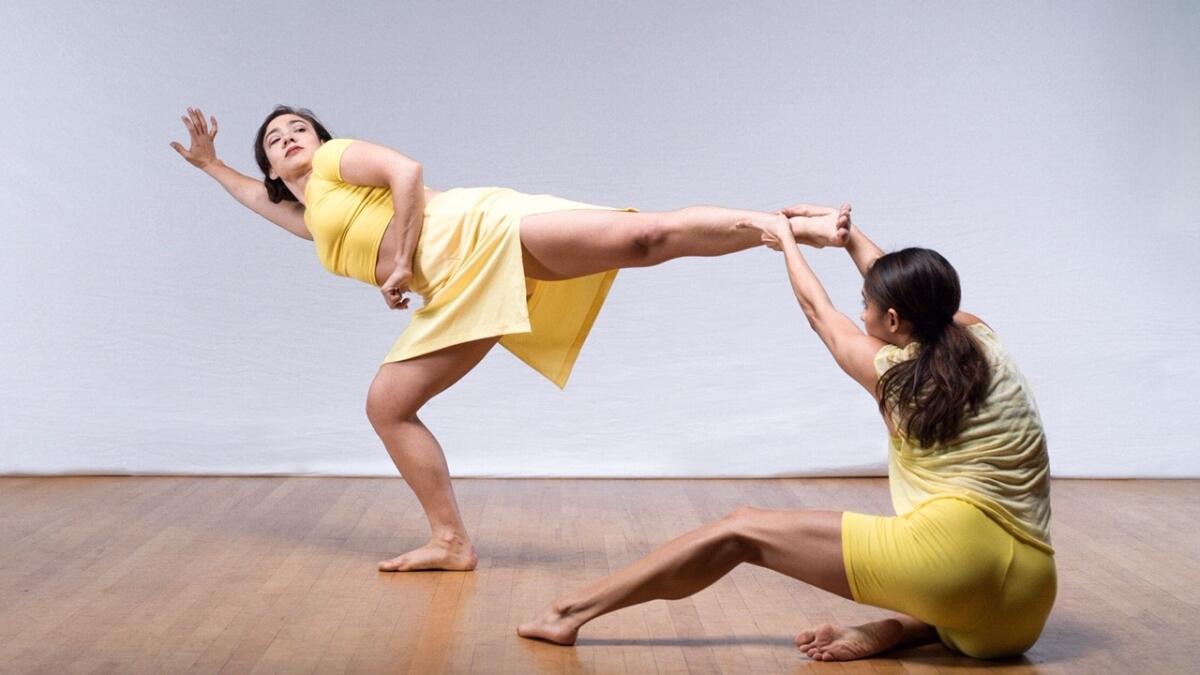 Filley's upcoming solo in Encinitas reflects his interest in developing his own work.
When interviewed last week, Filley said he was still working on choreographing the solo for the library's audiences and didn't know what music he would use.
"I am still very much in the process of organizing my thoughts for this performance," he said. "I would say this solo is more about authentic movement. You might characterize it as contemporary. The idea is that there will be some improvisation involved."
Filley's return to Encinitas as a performer offers an opportunity to display how his art has evolved over the years since he left North County.
"I've always been a dancer since I could walk," he said. "It was just a matter of time before I got into a tap class when I was 8.
"Since then, I've been taking classes and when I went to NYU, I decided to apply for their dance program. It just kind of snowballed from there."
What attracts Filley most about the upcoming program is being able to perform in his hometown.
"I'm just excited about being able to have a bunch of family and friends come and see UNA, with whom I've been working so closely, and to see me doing a solo as well," he said. "Mostly, it's about community and feeling like I'm returning home, and that my family and friends will get to engage with UNA and my dancing."
According to UNA's website, it will feature a six-member male troupe performing a section from Wilt's "Grass is Green."
"We just had a really great experience with Chuck the first time that he came out here," Weinberg said. "Cultivating those relationships across the country is important for our growth."
LITVAK's six leading female dancers will perform "Tarpaulin," a piece created for the group by New York-based MADBOOTS; "Radiant," which Wilt crafted for LITVAK on a previous visit; and Weinberg's own "Considering the Difference Between Stillness and Waiting."
The latter is part of her extended piece, "Reimagining Suffrage," a suite that LITVAKdance will be performing for its spring concert April 26 at the Lyceum Theater in downtown San Diego.
A special treat during the March 7 shows will be the piano accompaniment to "Tarpaulin" by 87-year-old Fontaine Laing, Weinberg said.
That the library's performance space includes a grand piano is one motivation for LITVAKdance to perform there, she said: "We like to use a live piano."
The Encinitas shows "will be a nice mix of a lot of different stuff," she added. "Part of my mission is to support bringing contemporary dance here.
"It will be really great for the community to see works from New York in a small, intimate venue. And because of the relationship Kyle has to the community, it has a lot of value in bringing someone like him back into town."

Sign up for the Encinitas Advocate newsletter
Top stories from Encinitas every Friday for free.
You may occasionally receive promotional content from the Encinitas Advocate.