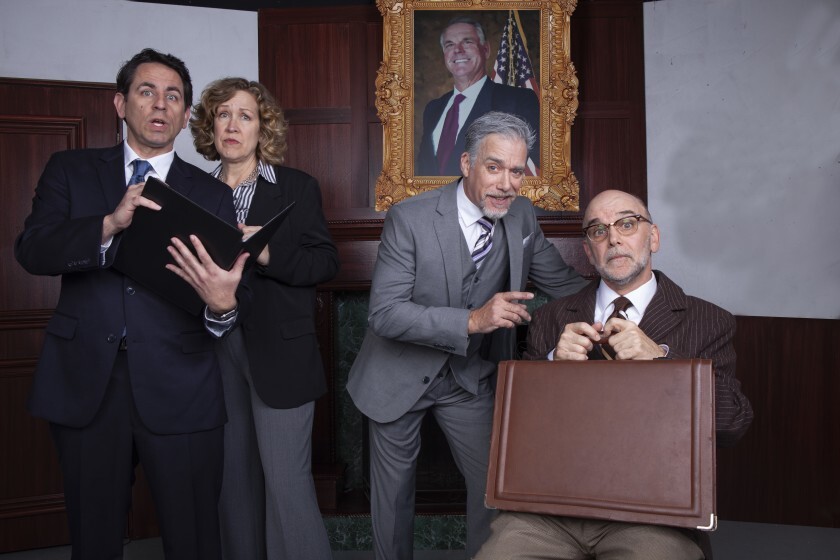 Solana Beach company is staging Paul Slade Smith's comedy about a camera-shy policy wonk who suddenly becomes a governor
Art Night Encinitas The community is invited to partake in an evening of visual art as Encinitas civic and local art galleries open their doors to celebrate the City's diverse art scene.
The Encinitas-based Ovation Theatre's musical production of "Matilda" debuts Jan. 31 at 7 p.m., with additional performances this weekend, Feb. 1-2 at 2 p.m. each day, and next week from Feb. 7-9.

The art of embroidery goes back thousands of years to ancient China and the Middle East, with recent discoveries of hand-stitched clothing from the Cro-Magnon era suggesting origins around 30,000 B.C.

Ovation Theatre presents the musical "Matilda" Jan 31-Feb 2 and Feb 7-9 at at the David H Thompson Performing Arts Center, La Costa Canyon High School, Carlsbad.

Encinitas Chamber hosts January Sundowner Mixer The Encinitas Chamber of Commerce will hold a networking event on Tuesday, Jan. 21 from 5:30-7:30 p.m.