Encinitas events this week (Aug. 31)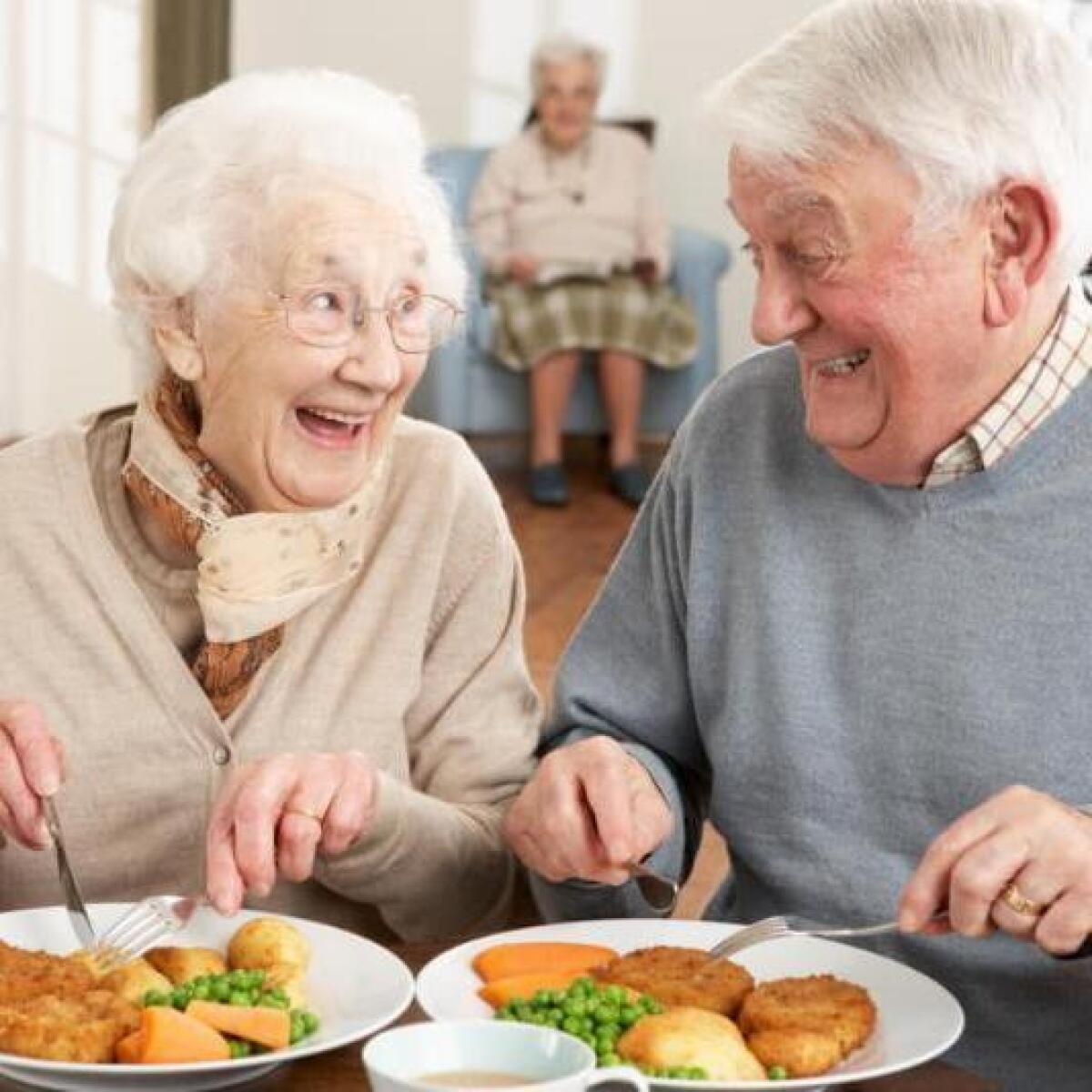 For more information, visit the city's newsletter at bit.ly/2NpgXSb
The Encinitas Senior Center provides delicious and nutritious lunches in partnership with Kitchens for Good, a nonprofit organization that provides farm to table meals.
Suggested donation for Seniors age 60+: $4, age 59 and under: $6.
Reservations are required before 8 a.m.: 760-943-2258. Monday-Friday, 11 a.m.-12:30 p.m. Encinitas Senior Center, 1140 Oakcrest Park Drive. $4, $6.Visit encinitasca.gov/Resident/Senior-Citizens
The San Diego Botanic Garden's (SDBG) 19th annual Gala in the Garden will be held Saturday, Sept. 8 from 5 -11 p.m.
This year's theme is "Inspiring the Nature within Us." Julian Duval, president/CEO of San Diego Botanic Garden, will be honored with this year's Paul Ecke, Jr. Award.
Duval was selected in recognition of his horticultural contributions through his service in leading the Garden over the past 24 years.
Duval will be heading into his well-earned retirement in January 2019.
For more information, visit SDBGarden.org/gala.
Historic Encinitas Bus Tour
The Encinitas Preservation Association (EPA) will once again be hosting the historical bus tour on Saturday, Sept. 8 from 9 a.m. – 1 p.m., thanks to a sponsorship from Mike Evans of Sea Coast Exclusive Properties. The tour includes over 50 historical points of interest and scheduled stops at OIivenhain Town Hall, San Dieguito Heritage Museum and a drive through the old Ecke Poinsettia Farm. The highlight of the tour will be a rare opportunity to tour the historic Bumann Ranch which was homesteaded in 1886.
Tickets are $65 each including lunch at the iconic 1883 one room schoolhouse. They may be purchased through www.eventbrite.com. The tour will depart from the 1883 School House at F ST and 4th St at 9 a.m. and return at 12 p.m. Lunch will be served upon return. The 1883 School House will be open for viewing following the tour. Parking will be available at Pacific View.
Open Mic Night. The new open mic event features local singer songwriters in performance and is hosted by Semisi Ma'u from the band Fula Bula. Every Wednesday, 6-9 p.m. Tower 13, 2633 S. Coast Hwy 101. Free.
Summer Open Mic. Enjoy some musical fun this summer and share your hidden talent: sing, play an instrument, or be part of the audience. With musical theatre director Marcia Hootman on piano. Wednesdays, through Sept. 26, 6:30-8 p.m. Seaside Center, 1613 Lake Drive. Free.
Living Wall/Vertical Garden Workshop
Learn the basics of planting a living wall in just three hours. Students will be planting a 10" x 20" wall of succulent varieties. Living walls can be used to adorn exterior or interior spaces. Use your imagination to come up with striking patterns and unique designs with a multitude of colors/textures/sizes of succulents.
Saturday, Sept. 1, 9 a.m.-12 p,m. San Diego Botanic Garden. 230 Quail Gardens Drive. $30, $36, plus $80 materials fee. Visit sdbgarden.org/classes.htm
Encinitas Friends of the Library Bookstore will hold a book sale Sept. 1. Most books will be from 25 cents to $1, with CD's for 25 cents and DVDs typically $1. Books range from current fiction, children's selections, biography, self-help and spirituality to health, history, travel and science.
The sale is from 10 a.m. to 4 p.m. for the general public and opens at 9 a.m. for members at the library, 540 Cornish Drive. Community members can join the Friends group at the door. Visit www.encinitaslibfriends.org.
For those recovering from brain injuries and/or neurological challenges. Enjoy self-expression through art, increase skills, improve eye/hand coordination and enjoy the warmth and support of facilitator Denise McMurtrie. Supplies provided. (Synergy Art Foundation). Saturday, Sept. 1, 11 a.m.; Tuesday, Sept. 11 and 25, 4 p.m. Scripps Hospital, Brain Injury Treatment Room, 354 Santa Fe Drive. Free. RSVP 760-633-6709.
Cici Artemisia will direct arts and craft projects for people of all ages. Attend the event on the shady patio for family-friendly fun including tours, live music, art and more all in a unique, rural setting. Every Saturday and Sunday, 12-4 p.m. The Heritage Ranch, 450 Quail Gardens Drive. Included with admission to the museum $6 adults $4 children. Visit sdheritage.org.
Peter Sprague & Rebecca Jade concert
Peter Sprague & Rebecca Jade will perform at the Encinitas Library Sept. 2 from 2 p.m.-3 p.m. Sprague and Jade were just awarded the 2018 Best Jazz Album by the San Diego Music Awards for the stellar "Planet Cole Porter" release. For this concert the two of them will be joined by the very young gifted bassist Sean Hicke. Together they'll take hold of the classic songs of Cole Porter and present them in a new color of samba, funk, salsa, and jazz. Address: 540 Cornish Drive, on Sept. 2 from 2 to 3 p.m. For more details, visit www.encinitaslibfriends.org.
Now showing: "Won't You Be My Neighbor," "Leave No Trace," "The Sandlot" and "Rocky Horror Picture Show." Located at 471 Coast Highway 101. Tickets are $10 (cash only). Call 760-436-7469 or visit bit.ly/2OXYTi9
North Coast Democratic Club
The Encinitas and North Coast Democratic Club will meet on Sept. 8 from 12:30 to 2:30 p.m. at the Dove Library, Gowland Room, in Carlsbad. Guest speaker Dr. Tom Wong, associate professor of political science at UCSD, will present "How do we increase Democratic voter turnout in November?" This includes insights from data that will be critical to Democratic success. Wong also served as an advisor to the White House Initiative on Asian Americans and Pacific Islanders (WHIAAPI) under the Obama administration.
Roger Anderson Chorale auditions
Auditions for Roger Anderson Chorale's new season will be held Sept. 4. All vocal parts are welcome, but basses and tenors are especially encouraged. For more information on audition requirements, please visit the auditions tab at www.rogerandersonchorale.com.
Taste of Del Mar will be held Thursday, Sept. 6, 5:30-8:30 p.m. Explore more than 25 culinary creations from local and award-winning restaurants, experience over 15 craft beer and wine "Sip Stops," and enjoy live music, all located throughout the Village of Del Mar. Attendees can start at 11th Street and work their way north or begin the evening at Del Mar Plaza and head south; the total route distance is less than half a mile. For tickets, go to visitdelmarvillage.com/tasteofdelmar2018/
 In addition to his stand-up, comedian Jeff Garlin is known for his roles on "Curb Your Enthusiasm," "Daddy Day Care" and "The Goldbergs." He'll be on the stage 7:30 p.m. and 9:45 p.m. Aug. 31 and Sept. 1, and 7:30 p.m. Sept. 2 at the La Jolla Comedy Store, 916 Pearl St. Tickets: $25. thecomedystore.com/la-jolla/
 Comedian Paula Poundstone, whose career spans decades and includes stand-up, podcasting, movies, voice work, writing and more, takes to the Jewish Community Center stage 7:30 p.m. Sept. 6 at 4126 Executive Drive. Tickets from $39 for members, $46 non-members. (858) 362-1348. sdcjc.org
 Del Mar Thoroughbred Race Club's summer season presents concerts after the last race of the day every Friday and almost every Saturday night in the seaside concert area at the west end of the grandstand. See Mexico-based Café Tacvba Friday, Aug. 31 before the concert series concludes with rapper Ice Cube, Sunday, Sept. 2. Concerts are free with track admission. Del Mar Fairgrounds, 2260 Jimmy Durante Blvd. (858) 755-1141. delmarracing.com
 Bayside Summer Nights concert series concludes 7:30 p.m. Aug. 31, Sept. 1-2 with The 1812 Tchaikovsky Spectacular, featuring The 1812 Overture with booming cannons and a grand fireworks display. Embarcadero Marina Park South, 200 Marina Park Way, downtown. sandiegosymphony.org
Noel Coward's ghostly comedy "Blithe Spirit," is on stage Sept. 5-30 at North Coast Repertory Theatre, 987 Lomas Santa Fe Drive, Solana Beach. A socialite novelist, an eccentric medium, an unforgiving ex-wife and a shrewish spouse create supernatural hijinks in this world-class comedy. Tickets from $42. (858) 481-1055. northcoastrep.org
Rajashree Choudhury will teach a 90-minute Beginner's Yoga Class on Sept. 1 at 9 a.m. at Encinitas Bikram Yoga By The Sea at 433 Santa Fe Drive. Rajashree is a five-time winner of the National Indian Yoga Championship from 1973 to 1983 and holds a degree in Yoga Therapy C-IAYT.
She is the founder of the United States Yoga Federation and International Yoga Sports Federation. Because of her efforts, The International Yoga Asana Championships is now in its 10th year. encinitasbikramyoga.com.
Sign up for the Encinitas Advocate newsletter
Top stories from Encinitas every Friday for free.
You may occasionally receive promotional content from the Encinitas Advocate.