Leucadia 101 Mainstreet presents outdoor dining experience 'Savor Leucadia'
Due to the wavering status of COVID-19, Leucadia 101 Mainstreet and Priority Public House are working together to host Savor Leucadia, a unique outdoor dining experience on Thursday, Aug. 27 from 6 p.m. -9 p.m.
Priority Public House will expand its outdoor dining area and offer a special one-night menu, set to the sounds of the Helena Hollaran Trio. Proceeds will go towards benefiting Leucadia 101 Mainstreet, which works to support the historic Leucadia North Coast Highway 101 Corridor by enhancing its economic and civic vitality.
There will be only one seating for the night, with reservations available starting at 6 p.m. with music starting at 7 p.m. Tables are available for 2-6 guests from the same family or household. For more information and to make a reservation or donation go to www.leucadia101.com. Also, visit prioritypublichouse.com. Priority Public House is located at 576 N Coast Hwy 101.
Tickets include:
-A reserved outdoor seat at Priority Public House, 576 N Coast Hwy 101
-A special three-course meal from Chef Rick Bence
-Drink additions available
-Live music from the Helena Holleran Trio from 7 p.m. to 8:30 p.m.
-A contribution to the Leucadia 101 Mainstreet Association
For those who prefer to join the event from home, pick up Priority Public House to go and watch the livestream musical performance starting at 7 p.m. Priority Public House will be donating 20% of sales from all takeout orders on Aug. 27 to L101.
Please note all local, state and CDC directives will be followed onsite. Guests will be asked to wear masks when not at their tables, and tables will be positioned an appropriate distance apart.
Viewers can access the Savor Leucadia Live Stream directly on the Leucadia 101 website or on any of the following channels:
Youtube Live: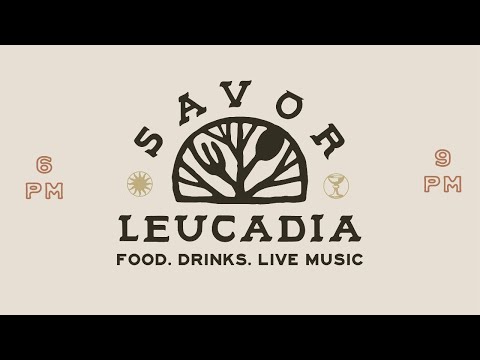 There will also be behind-the-scenes coverage via Instagram Live on the @Leucadia101Mainstreet Instagram account.

Sign up for the Encinitas Advocate newsletter
Top stories from Encinitas every Friday for free.
You may occasionally receive promotional content from the Encinitas Advocate.