The San Diego County chapter of the California Landscape Contractors Association (CLCA) recently gave out their Annual 2019 Beautification Awards and several North County landscapers and projects took home awards.
The popular Pancake Breakfast and Carnival at Paul Ecke Central Elementary School (PEC) took place May 21.

EcoFest Encinitas took place May 15 at Coastal Roots Farm, a nonprofit community farm and education center on Quail Gardens Drive.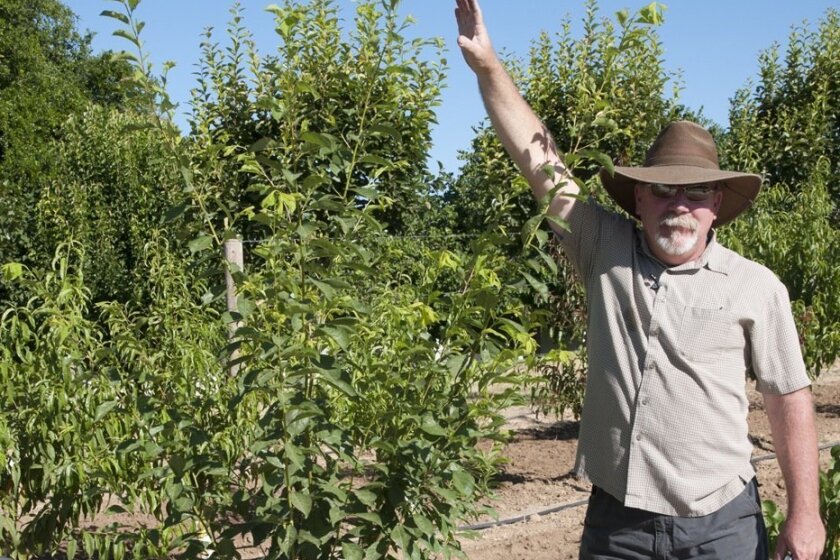 January is the best time to plant fruit trees like peaches, apricots, etc.
It is with great excitement that I share the name of our newly seeded "Coastal Roots Farm," a nonprofit education and community farm on about 20 acres of the Leichtag's 67.5-acre property.

Coastal Roots Farm announces the launch of its farm apprenticeship program, as well as the hiring of Simcha Schwartz, the Apprenticeship and Associate Program Director.

The Diegueno Middle School Junior Mavericks hosted a Middle School Cross Country Race at Moonlight Beach Oct. 15.

Environmental organizations and San Diegans came together Oct. 10 and 11 at the Cardiff Surf Classic and Green Expo to promote various environmental causes.

A Grand Opening was held Oct. 3 for the Encinitas Community Garden (441 Quail Gardens Drive).

The San Dieguito Heritage Museum hosted its seventh annual Lima Bean Cookoff Sept. 26 on the museum grounds.

A bird from the eastern United States was spotted far from home recently, near Cottonwood Creek in Moonlight Beach State Park.

The North County Schools Cross Country Championship was held Sept. 20 on the grounds of the historic Meeting Hall on Rancho Santa Fe Road.