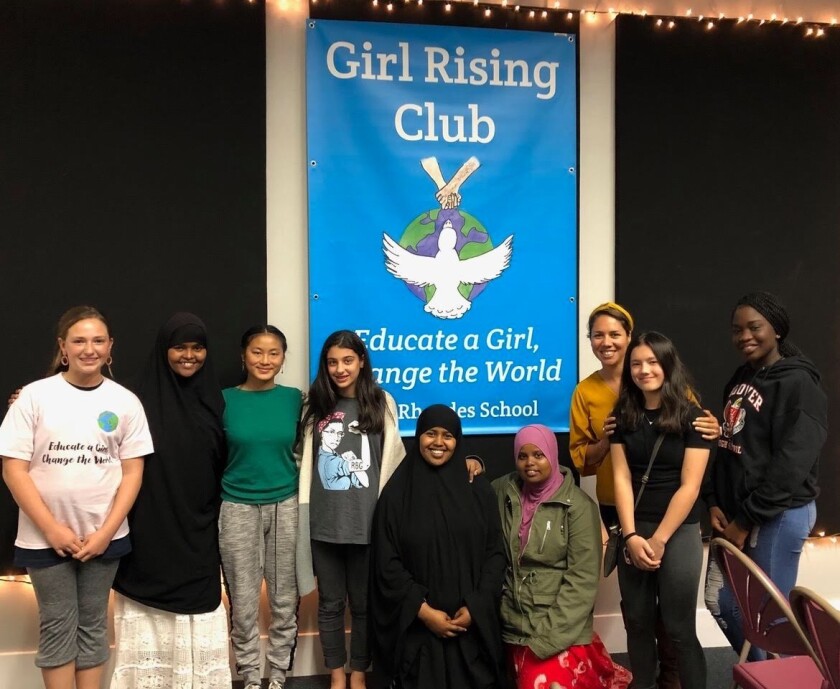 Students from The Rhoades School in Encinitas recently raised more than $3,200 to benefit girls worldwide by hosting the school's second annual open mic night and third annual Girl Rising Bazaar. Both events were organized by members of the school's Girl Rising Club as part of a global campaign that works to educate and empower girls. More than 30 students participated in the open mic night, which featured a variety of performances, such as singing, dancing, cup stacking, stand-up comedy and more. Ticket sales, sponsorships, a raffle and concessions sales contributed to the $2,700 raised at the event.
In addition, more than 50 community members attended the bazaar, which featured live music, food and product vendors and various speakers who discussed the refugee crisis and the importance of educating women. Among the speakers was a panel of five young refugee students from Ethiopia, Somalia, Kenya, Ghana and Thailand, who shared their stories of overcoming obstacles and pursuing an education. Through donations and vendor sales, the bazaar raised more than $500.
The Girl Rising Club will donate all funds raised at the community events to organizations She's the First and Save the Children. Girl Rising's mission is to change the way the world values girls and to ensure girls everywhere can be full and equal participants in society.
---