Olivenhain Cross Country Invitational
Start of the Girls 4 to 6 race
(McKenzie Images)
Junior Maverick runners Ginger, Kendall, Joshua, Reed
(McKenzie Images)
Junior Maverick runners and supporters
(McKenzie Images)
Meghan and Greg Tompkins, with Brody and Elle
(McKenzie Images)
Tara and Joe Hughes with boys 4 to 6 winner Christopher
(McKenzie Images)
Meghan and Greg Tompkins, with Brody and Elle
(McKenzie Images)
Ginger cruised to victory in the Girls 11 to 13
(McKenzie Images)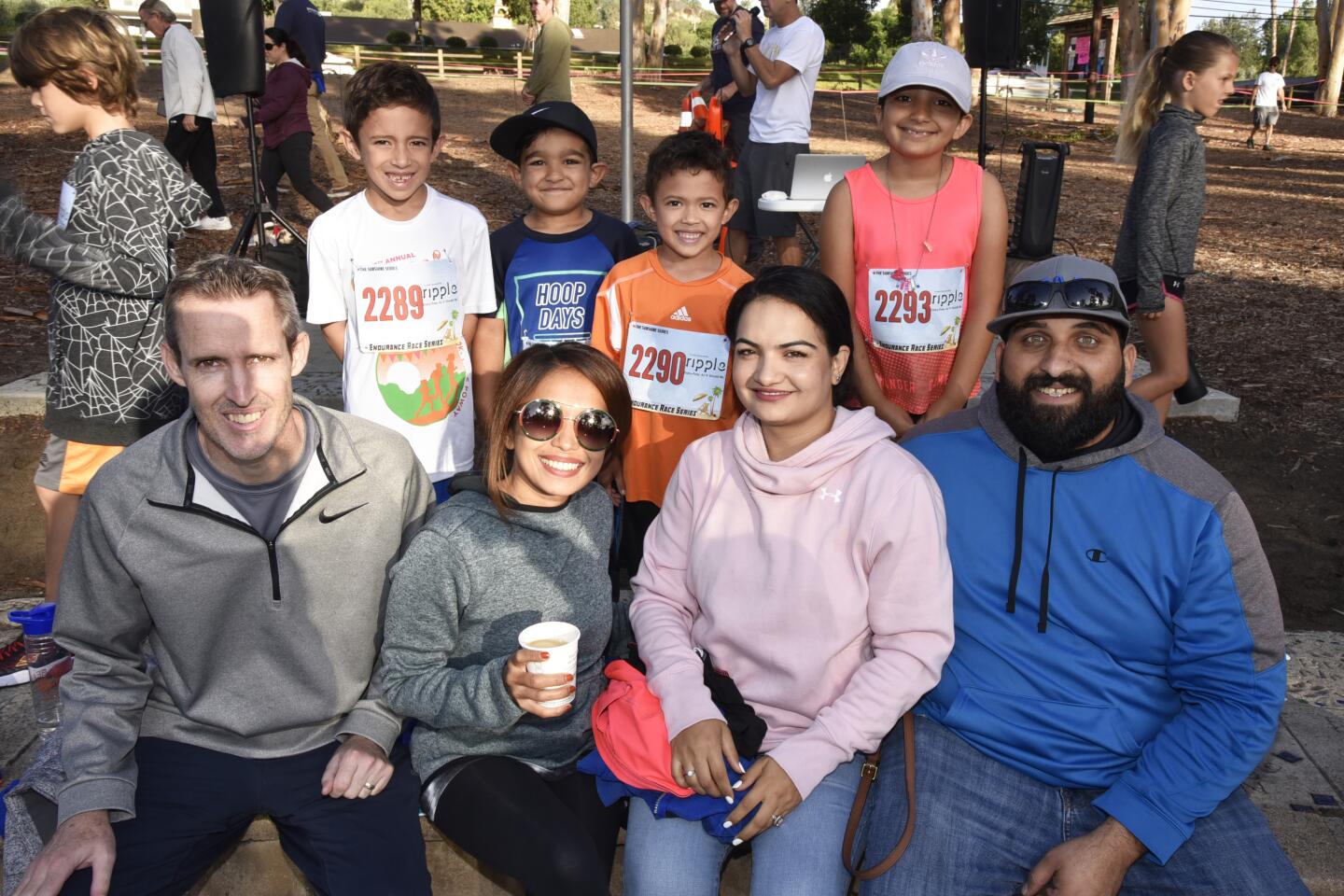 Runners and their families
(McKenzie Images)
Kelly and Steve Kempf, with Parker and Joseph
(McKenzie Images)
Boys 4 to 6 racers on the starting line
(McKenzie Images)
Michael and Annessa Baird with Callum
(McKenzie Images)
Dennis LeDuc with girls 4 to 6 winner Charlotte, Jake, Grace
(McKenzie Images)
Kevin Waldick with Madison, David Keene with Sophie, Aria, Megan
(McKenzie Images)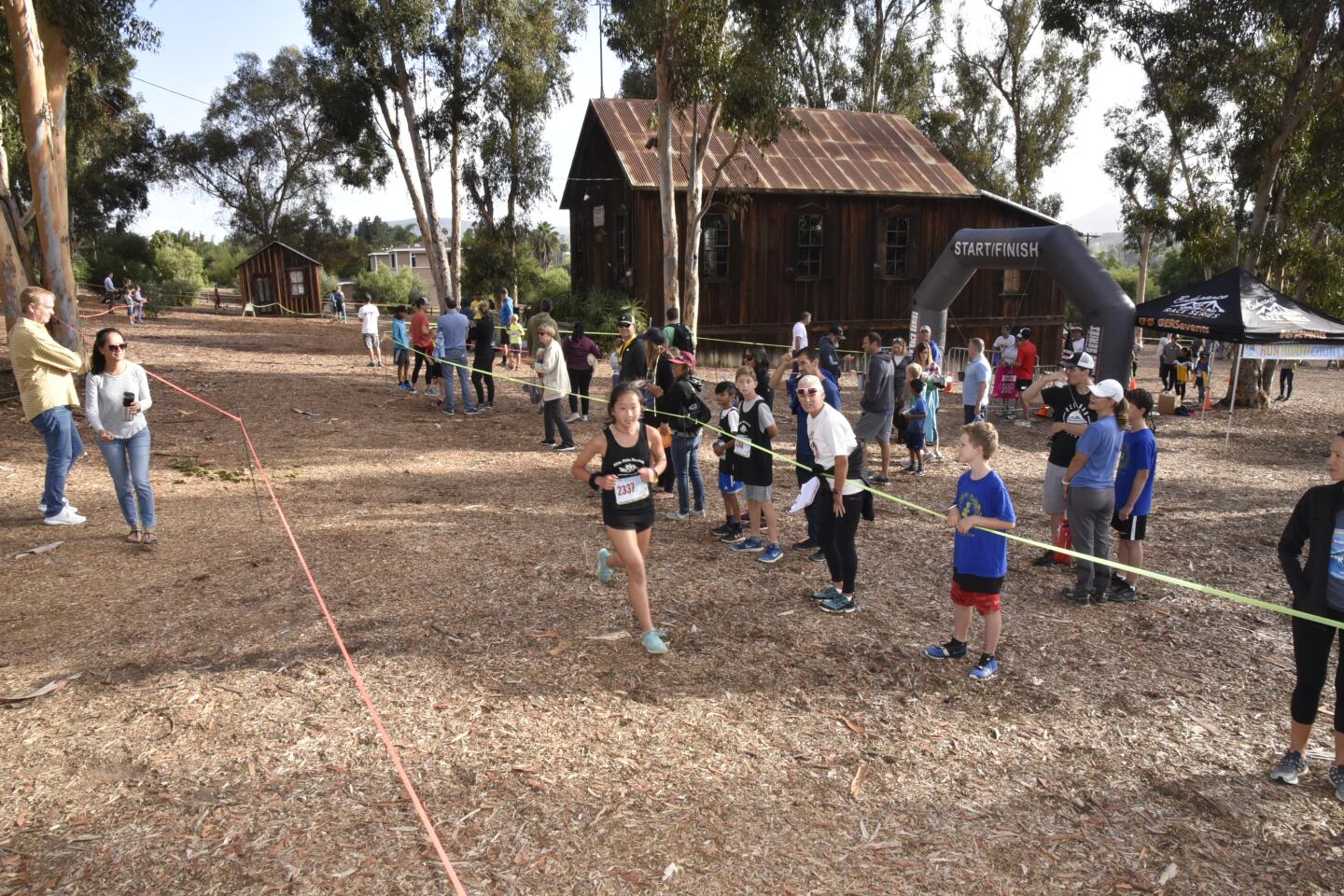 The Olivenhain meeting hall grounds hosted the event
(McKenzie Images)
Cheering on the runners
(McKenzie Images)
Girls 11 to 13 racers
(McKenzie Images)
Carmen Parra with runners and medal distributers Liliana, Angelina, Claricza, Juliana
(McKenzie Images)
Andy Kirkpatrick and Lisa Paglia with Colin and Kaitlyn
(McKenzie Images)
Liana Abascal with Auggie, Carmel Murphy?O?Hara with Oonagh
(McKenzie Images)
Andy Kirkpatrick and Lisa Paglia with Colin and Kaitlyn
(McKenzie Images)
Boys 4 to 6 racers on the starting line
(McKenzie Images)
Kevin Waldick with Madison, David Keene with Sophie, Aria, Megan
(McKenzie Images)
Cheering on the runners
(McKenzie Images)
Cheering on the runners
(McKenzie Images)
The Olivenhain meeting hall grounds hosted the event
(McKenzie Images)
Andy Kirkpatrick and Lisa Paglia with Colin and Kaitlyn
(McKenzie Images)
Boys 4 to 6 racers on the starting line
(McKenzie Images)
Nicole and Tyler Baldridge with Olive
(McKenzie Images)
Kelly and Steve Kempf, with Parker and Joseph
(McKenzie Images)
Liana Abascal with Auggie, Carmel Murphy–O'Hara with Oonagh
(McKenzie Images)
Girls 11 to 13 racers
(McKenzie Images)
Dennis LeDuc with girls 4 to 6 winner Charlotte, Jake, Grace
(McKenzie Images)
The 7th Annual Olivenhain Cross Country Invitational took place Sept. 29 on the grounds of the historic Olivenhain Meeting Hall.
The event is "a way for kids of all abilities - first-time runners and experienced youth - to run in a fun 'Kids Only' running event," which is hosted by Run North County. Visit www.northcountykidsrun.com/about
Photos by McKenzie Images Online: encinitasadvocate.com

Sign up for the Encinitas Advocate newsletter
Top stories from Encinitas every Friday for free.
You may occasionally receive promotional content from the Encinitas Advocate.