Seacrest Foundation 2022 Women's Auxiliary 'Reunion Gala'
Walter and Pam Ferris (she's Seacrest Village president/CEO), Miriam and Dan Weiner, Leonard Gregory
(Vincent Andrunas)
Samantha Gleiberman, Samantha Juster, David and Shelle Belenzon
(Vincent Andrunas)
Hon. Fred and Roxi Link, Rusti Bartell, Alberta Feurzeig, Peter Stovin
(Vincent Andrunas)
Floral table centerpieces
(Vincent Andrunas)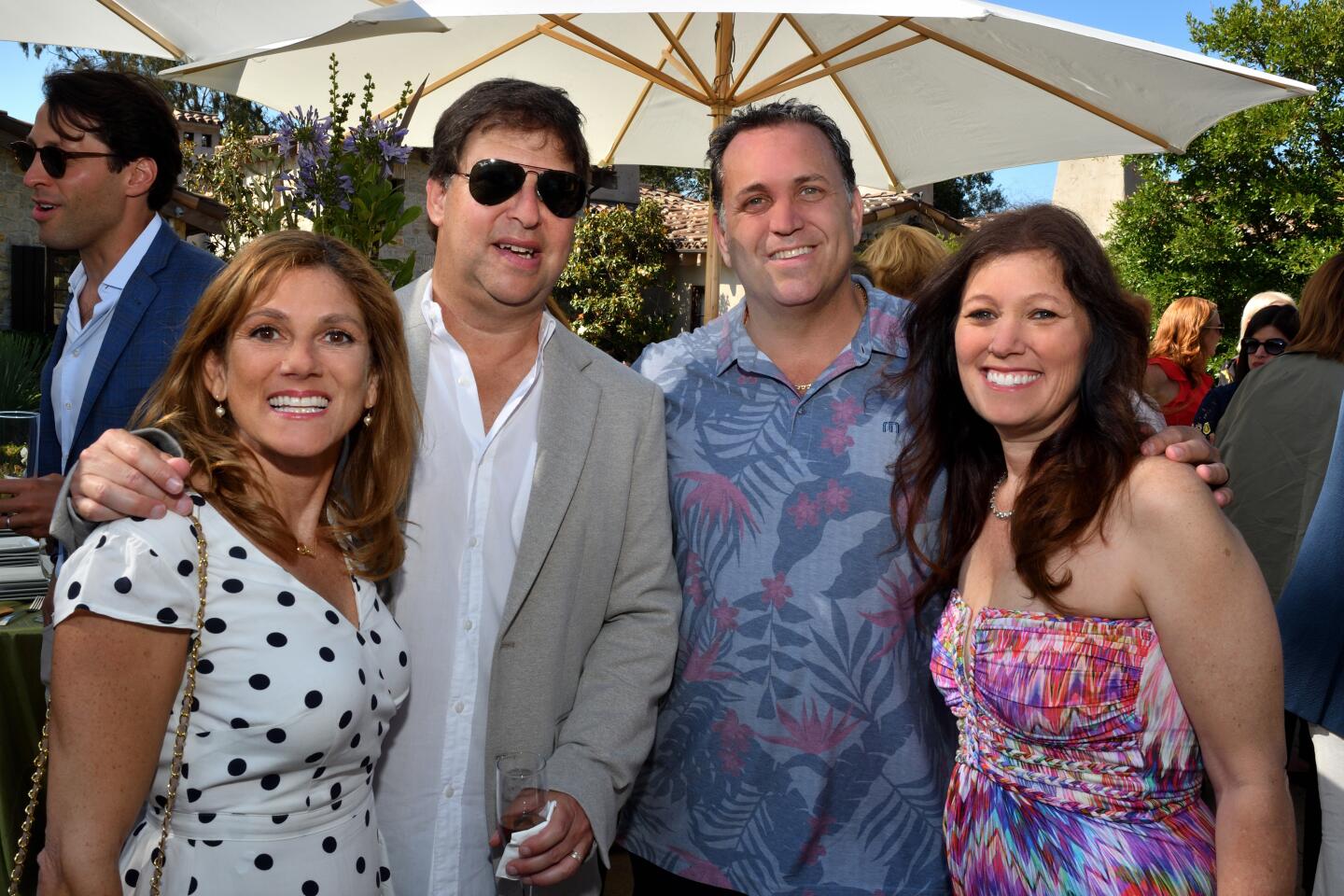 Orna and Lee Wittenberg, Mike and Deena Swidler
(Vincent Andrunas)
Larry and Cindy Bloch (gala hosts; she's also Seacrest Foundation board president), Matthew Bloch
(Vincent Andrunas)
Aman and Rimmy Mann
(Vincent Andrunas)
Lillian and Jamie Meronoff, Gregg Shallan, Katherine Baker
(Vincent Andrunas)
Susan and Mark Edelstein
(Vincent Andrunas)
Floral table centerpieces
(Vincent Andrunas)
Wayne and Naomi Harris, Michael Hopkins (he's Jewish Family Service CEO), Darren Schwartz
(Vincent Andrunas)
Rick Weitzen, Stephanie Smith, Neysa and Steve MacBaisey (with tree stilt walker in background)
(Vincent Andrunas)
Joan Wasserman, Rachelle and Sydney Rosin, Merrill and Robert Haimsohn (he's Seacrest Foundation past president)
(Vincent Andrunas)
Gabi Arad, Natalia Arad
(Vincent Andrunas)
Tree stilt walker (one of two at the event)
(Vincent Andrunas)
Gala co-chairs: Jane Ottenstein, Mary Epsten (she's also Women's Auxiliary president), Cindy Bloch (she's also gala host and Seacrest Foundation board president), Jean Gaylis, Shari Schenk
(Vincent Andrunas)
Ana Bowens, Michaela Schenk, Sydney Schenk, Rachel Peniche, Benjamin Schenk
(Vincent Andrunas)
Jessica Perlman, Lindsay Surowitz, Samantha Juster, Sheava Wax, Samantha Gleiberman
(Vincent Andrunas)
Dr. David Geffen, Dr. Bob Rubenstein and Marie Raftery, Amy Gottschamer, Rabbi Marty and Anita Lawson
(Vincent Andrunas)
Seacrest Foundation hosted a "Reunion Gala" June 12 at a private residence and vineyard in Rancho Santa Fe. All proceeds raised through sponsorships, underwriting, and ticket purchases will support Seacrest Village Retirement Communities' Resident Assistance Fund, which provides charitable care for residents who are most in need.
The Reunion Gala featured a variety of performances and activities to entertain guests. Co-Chairs of the event included Cindy Bloch, Mary Epsten, Jean Gaylis, Jane Ottenstein, and Shari Schenk.
Photos by Vincent Andrunas
Sign up for the Encinitas Advocate newsletter
Top stories from Encinitas every Friday for free.
You may occasionally receive promotional content from the Encinitas Advocate.