San Dieguito Academy Foundation hosts 'A Starry Night' fundraiser
Front row: SDA Principal Cara Dolnik, SDAF board members Derrick Oien, Kathy Casey, Holly Butte, Dede Watson, Laura Fleming, Andy Bergen. Back Row: President John Corcoran, Oonagh Shiels, Chandra Perry, Kristen Howerton, Executive Director Leslie Kulchin Saldana, Event Chair Jolene Alldredge
(Robert_McKenzie)
Tracy and Jennifer Maziek, Anna Marc, May Kacica
(Robert_McKenzie)
SDA Foundation Executive Director Leslie Kulchin Saldana and Rolando Saldana
(Robert_McKenzie)
SDA ASB members Simone Louie, Angelina Thielman, Ayla Weitzman display treats by sponsor Nothing Bundt Cakes
(Robert_McKenzie)
SDA student art on display
(Robert_McKenzie)
Bob Livesey, Shad Butte and SDAF board member Holly Butte. Seated: Sherry and William Morrison
(Robert_McKenzie)
Christina Warmerdam, Raleigh Watson, SDAF board member Derrick Oien and Jessica Oien, Jason Howerton and SDAF board member Kristen Howerton
(Robert_McKenzie)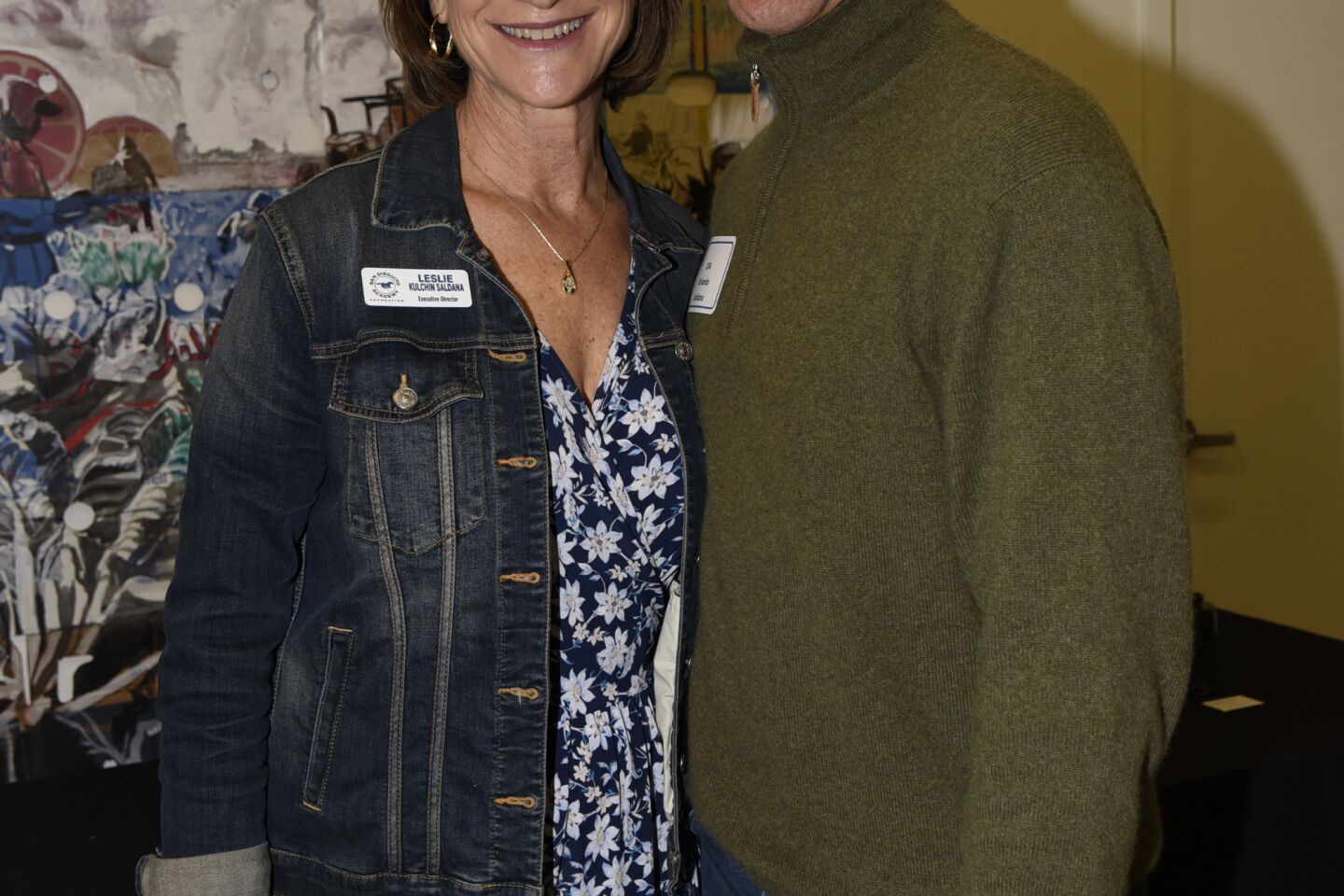 SDA Foundation Executive Director Leslie Kulchin Saldana and Rolando Saldana
(Robert_McKenzie)
SDA volunteers served guests and managed food waste to make the annual Spring Fundraiser a zero waste event
(Robert_McKenzie)
SDA student art on display
(Robert_McKenzie)
Decorating committee members Michelle Mierzwa, Hannah Weber, John and Jennifer MacDougal
(Robert_McKenzie)
Seana Montes, Lisa Russeth, Alan and Aimee Smith, Stephanie and Mamdouh Mikhail
(Robert_McKenzie)
Lara and Tod Lusher, Cliff and Joanne Renison, Lane and John Kiefaber, Marlon Taylor
(Robert_McKenzie)
Guests enjoyed a Spring evening at The Institute of Contemporary Art
(Robert_McKenzie)
Dancers Brecken Fitzsimmons and Chloe Choisser
(Robert_McKenzie)
Starry Night donuts by the Broad Street Dough Co.
(Robert_McKenzie)
The San Diegutio Academy Foundation held its 25th annual fundraiser "A Starry Night" March 25 at the Institute of Contemporary Art in Encinitas. The event included dinner, auction and more. The SDA Foundation is a registered 501(c)3 nonprofit organization established in 1997 "to support quality education programs, innovative classroom practices and support to over 43,000 students."
To learn more visit sdafoundation.com.
Photos by Robert McKenzie

Sign up for the Encinitas Advocate newsletter
Top stories from Encinitas every Friday for free.
You may occasionally receive promotional content from the Encinitas Advocate.