Encinitas American Legion Post 416 Foundation holds event to launch campaign to raise funds for new building
Ben Montoya, (left in sport coat) kicking off the meeting with the pledge of allegiance
(Dave Ellrod/ Ellrod Images)
Steve Lewandowski, CEO, Bob Page, board member, Don Oliphant, board chair, Bill Cavanaugh, board member
(Dave Ellrod/ Ellrod Images)
Bob Hemphill, Leah Bissonette, Pierre and Lettice Charmasson
(Dave Ellrod/ Ellrod Images)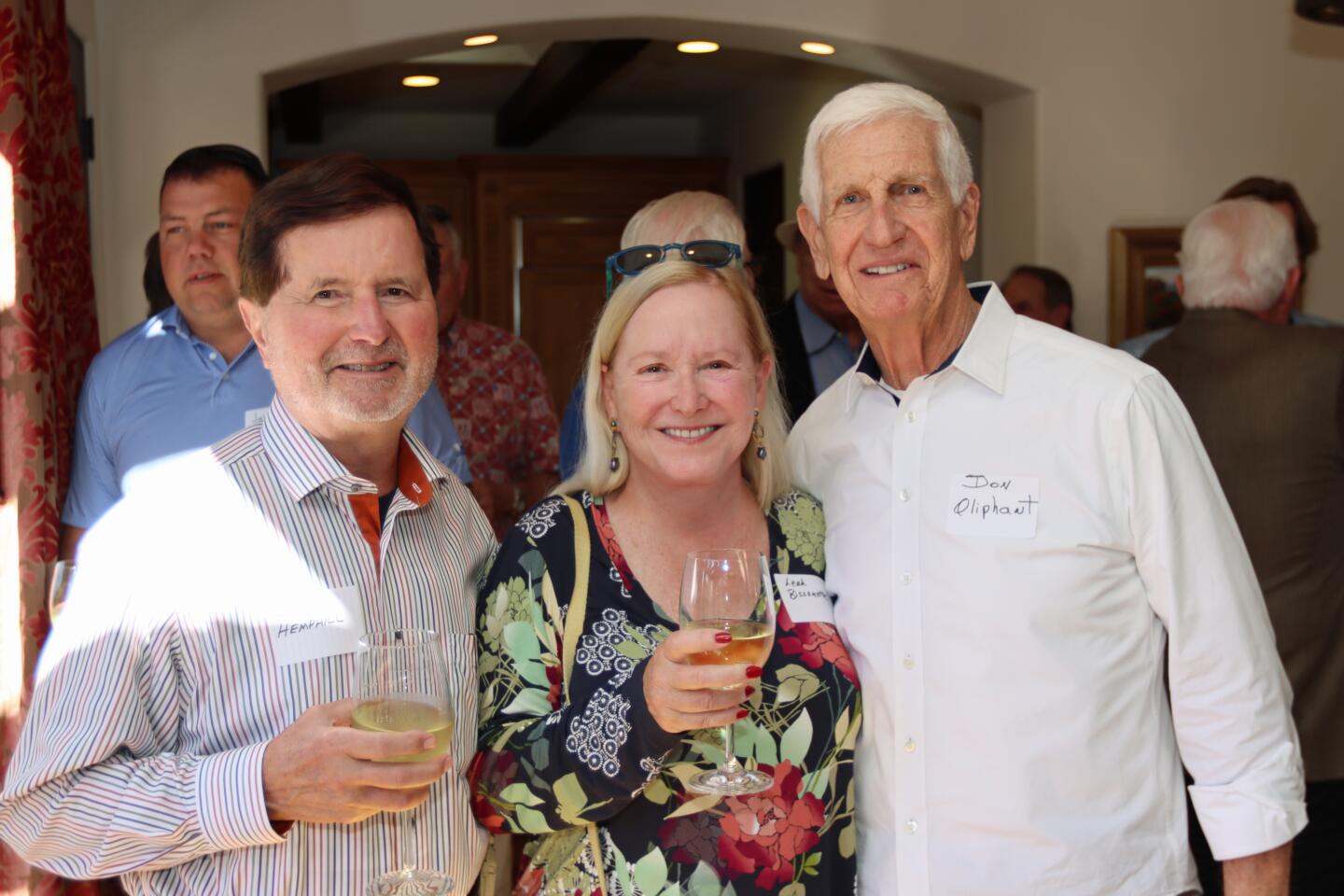 Bob Hemphill, Leah Bissonette, and board chair Don Oliphant
(Dave Ellrod/ Ellrod Images)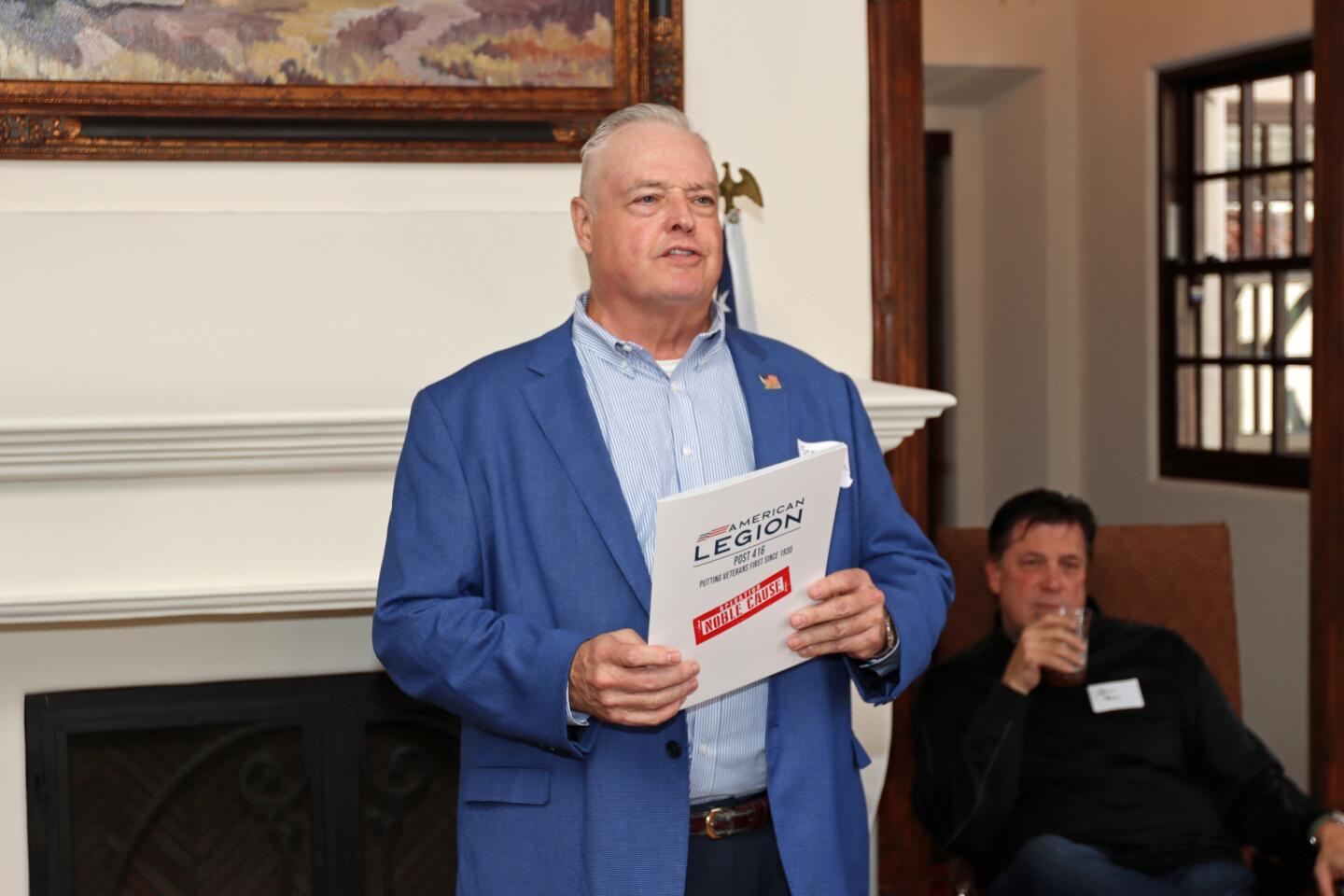 Steve Lewandowski, Campaign CEO
(Dave Ellrod/ Ellrod Images)
Shad Thielman, Steve Miller, Larry Brough, John Bergeson
(Dave Ellrod/ Ellrod Images)
On Saturday, Aug. 26, the Encinitas American Legion Post 416 Foundation, a 501 (c) 3, launched its building campaign to raise funds for its new building which will be located at 210 W. F Street, site of the current building. The Legion is Encinitas' oldest continuously operating business at almost 100 years old, and currently has over 800 members in the American Legion family. The biggest strength the Legion has is the over 50,000 hours of community service that it provides to veterans, their families and youth in the community.
The Legion heads up American Legion Baseball in the community and also sponsors seven Cub Scout and Boy Scout Packs and Troops. The opening was held at board president Don Oliphant's business office in downtown Rancho Santa Fe and was organized by foundation CEO Steve Lewandowski and board members Steve Thomas, Bob Page and Bill Cavanaugh. For more information and to donate, visit sdpost416.org/foundation-416
Sign up for the Encinitas Advocate newsletter
Top stories from Encinitas every Friday for free.
You may occasionally receive promotional content from the Encinitas Advocate.