Leucadia Cyclery closing doors after three decades in business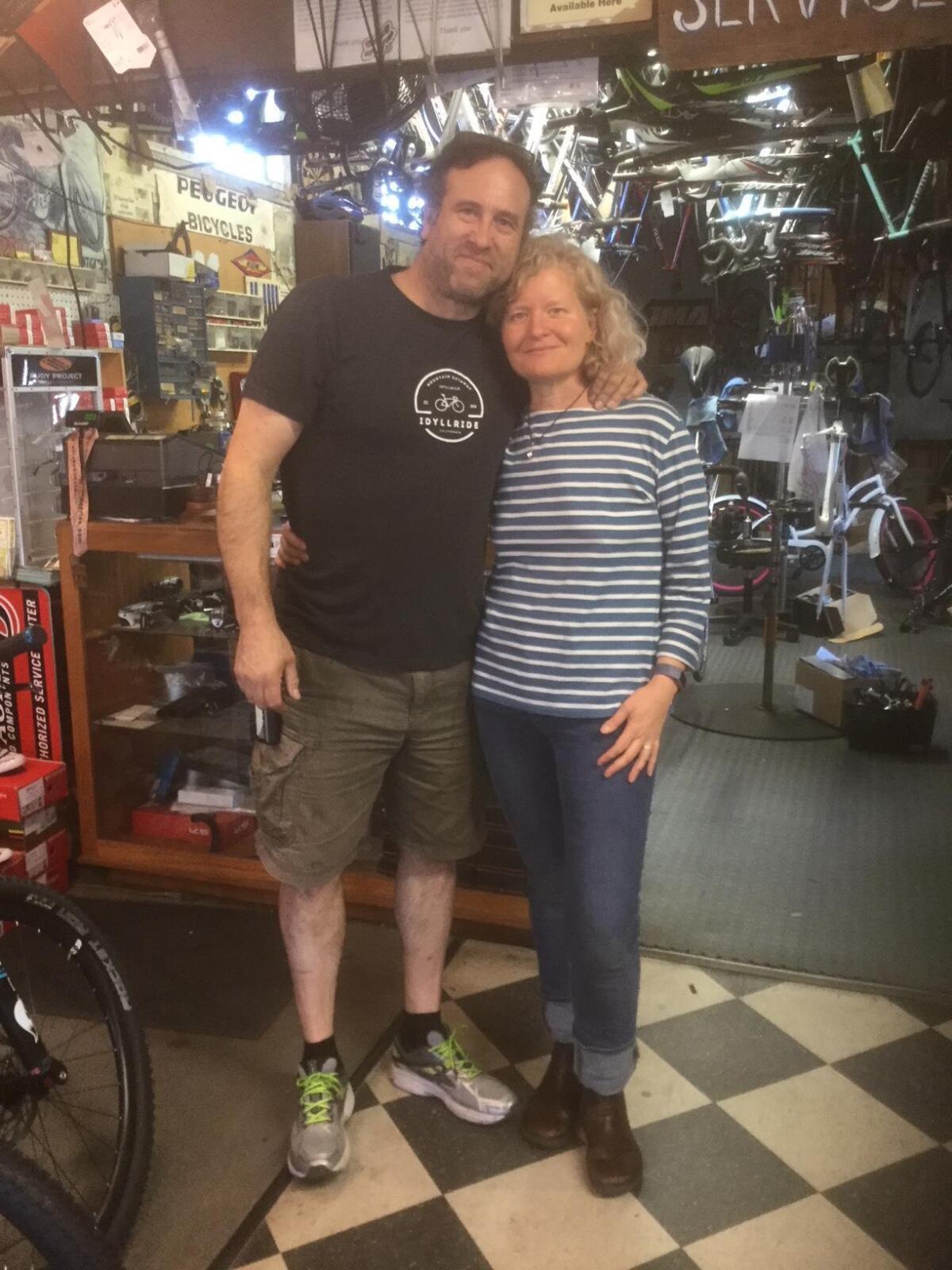 "Leucadia Cyclery" reads the sign across the front of a one-story building on Vulcan Avenue about a block south of Leucadia Boulevard in Encinitas.
The rectangular structure is distinguished from its neighbors by its whitewashed brick facade and a few shiny bicycles on display outside the front door.
"A lot of people just call it Fred's," said Julia Breidenthal.
"Frederick's of Leucadia," retorted her husband Fred Breidenthal, whose full first name is actually spelled Fredric, without the second "e" and the "k."
Unlike the famed Hollywood emporium, shoppers won't find see-through lingerie at Leucadia Cyclery. Yet, they can obtain virtually any accouterment and accessory a bike rider could want, not to mention buy a new pair of wheels — all with the friendly, attentive assistance of the Breidenthals.
"This has been a real good community resource," said Helmut Kiffmann of Leucadia, who was among a steady stream of customers entering the shop one recent weekday.
"Fred knows bikes backwards and forwards," he said. "It's a one-stop convenient place to get bike services. Everybody knows about it."
Many of the shop's clientele also know and lament that its nearly three-decade ride with Fred Breidenthal steering the handlebars is coming to an end soon.
The business is scheduled to close its doors forever Dec. 15. Any remaining inventory will be sold online, said Breidenthal, who is 58.
"We always said we would get our four children launched," said Julia, 53, who handles the store's bookkeeping and assists customers.
The Cardiff-by-the-Sea residents achieved their goal with the graduation of their daughter from UC Davis earlier this year, the last of their offspring to achieve their college degrees.
"That's why we're ready to do something else now," Julia said.
Said Fred: "We've had three to four years of really good business. It's a good time (to close). We're still young and healthy. We're going to do a little traveling."
Breidenthal, who spent much of his childhood in Norway, said that as a construction worker in North County in his early 20s, he had no idea where his career path would lead him, let alone into the cycling industry.
"Basically, it just kind of fell into my lap," he said. "The owner here asked if I wanted a job and I said, 'Sure.' That was in '83 and he sold the shop to me in 1990."
Though Breidenthal was an avid cyclist, he said he learned the technicalities of bike repair on the job.
"When he hired me, he threw every piece of junk he had at me and said, 'Fix it,'" Breidenthal said.
When Julia, a native of England, became engaged to her future husband, her parents weren't sure what to make of it, she said.
"They thought I was marrying a cowboy," she said.
Over the years, Fred said, what he has enjoyed most about the business is being able to introduce cycling to those who previously weren't attached to the activity.
"It's a whole life-changing thing," he said. "(The best thing) is watching people change, mostly for the better. ... A year later, a lot of them who come back are healthier and have a new lease on life."
Oceanside residents Laurie Levenson and Valerie Kane were among the customers who arrived to wish the Breidenthals luck on the day Kiffmann visited.
"I bought my Klein here 22 years ago and it's still in beautiful shape," Kane said.
Levenson said she had purchased three Bianchis from the shop over the years.
"Fred's the man," she said. "He knows everything about bicycles. It's like the end of an era."
Information about Leucadia Cyclery and its closing can be found at leucadiabikes.com.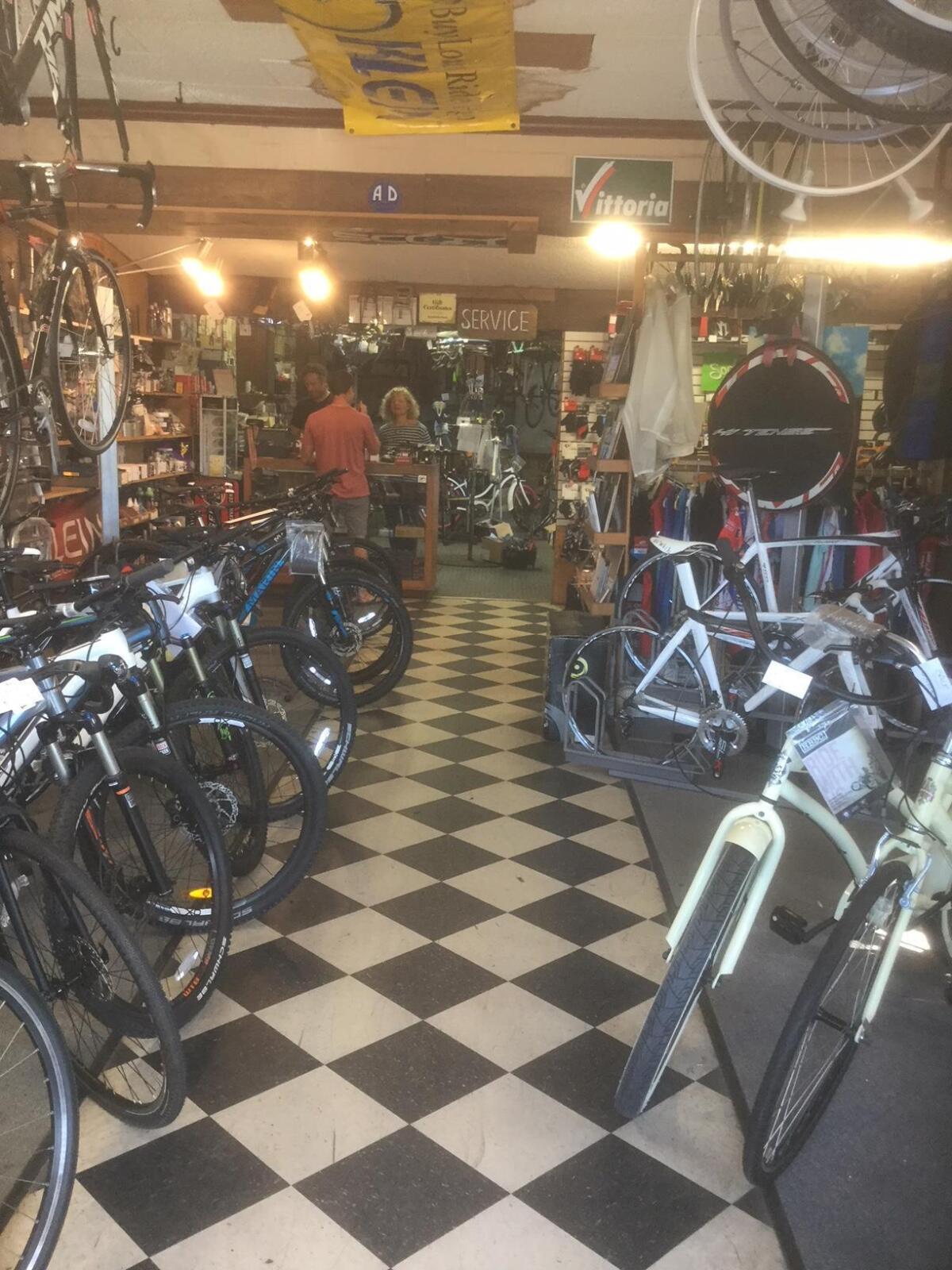 Sign up for the Encinitas Advocate newsletter
Top stories from Encinitas every Friday for free.
You may occasionally receive promotional content from the Encinitas Advocate.