Encinitas Girl Scouts staying connected in the community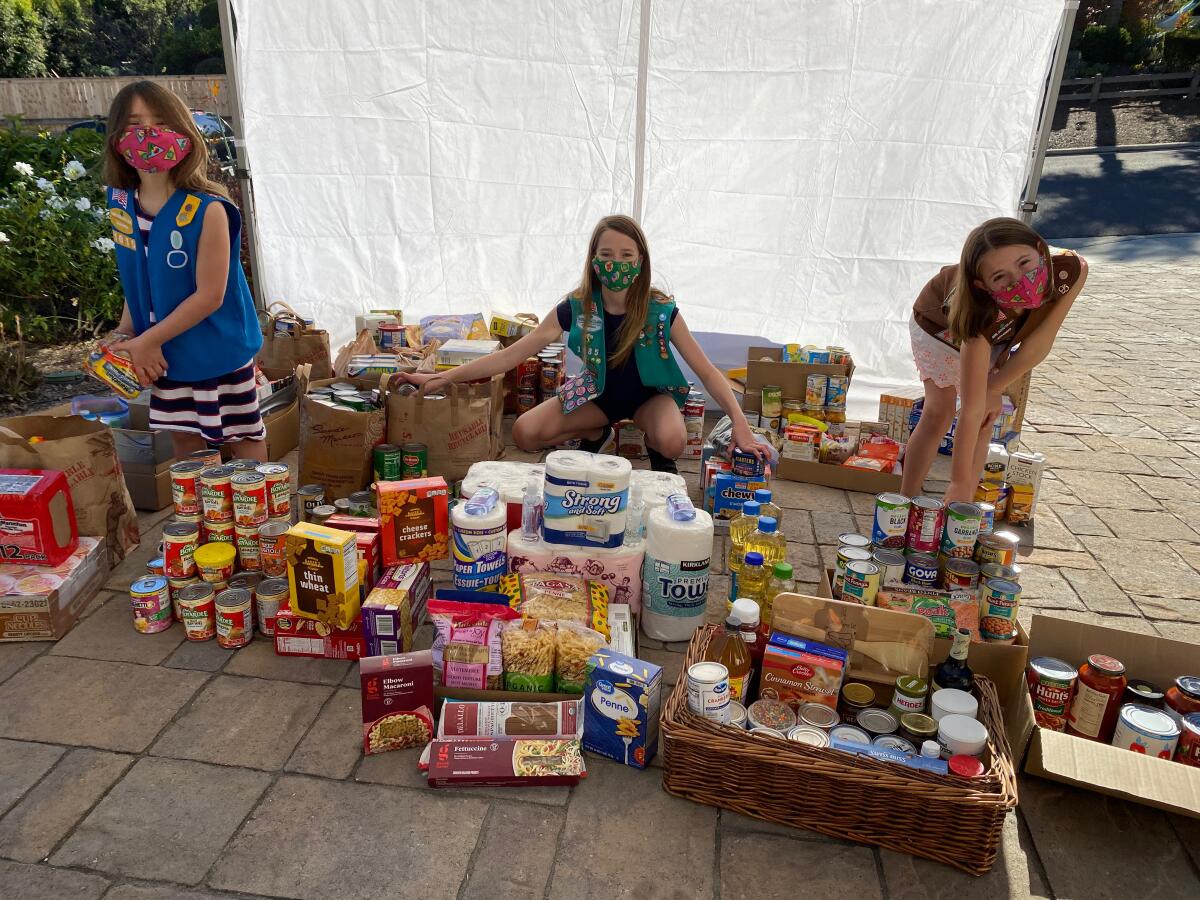 Now more than ever local communities need support and the Encinitas Girl Scouts Service Unit has stepped up to help with two very important service projects that benefit the local community. Troop 3185 is hosting the annual Fall "Food for Thought" Food Drive for St. John Food Pantry in Encinitas. The troop is collecting canned and dry goods, as well as other items such as hand sanitizer paper goods and diapers, to be delivered in time for Thanksgiving.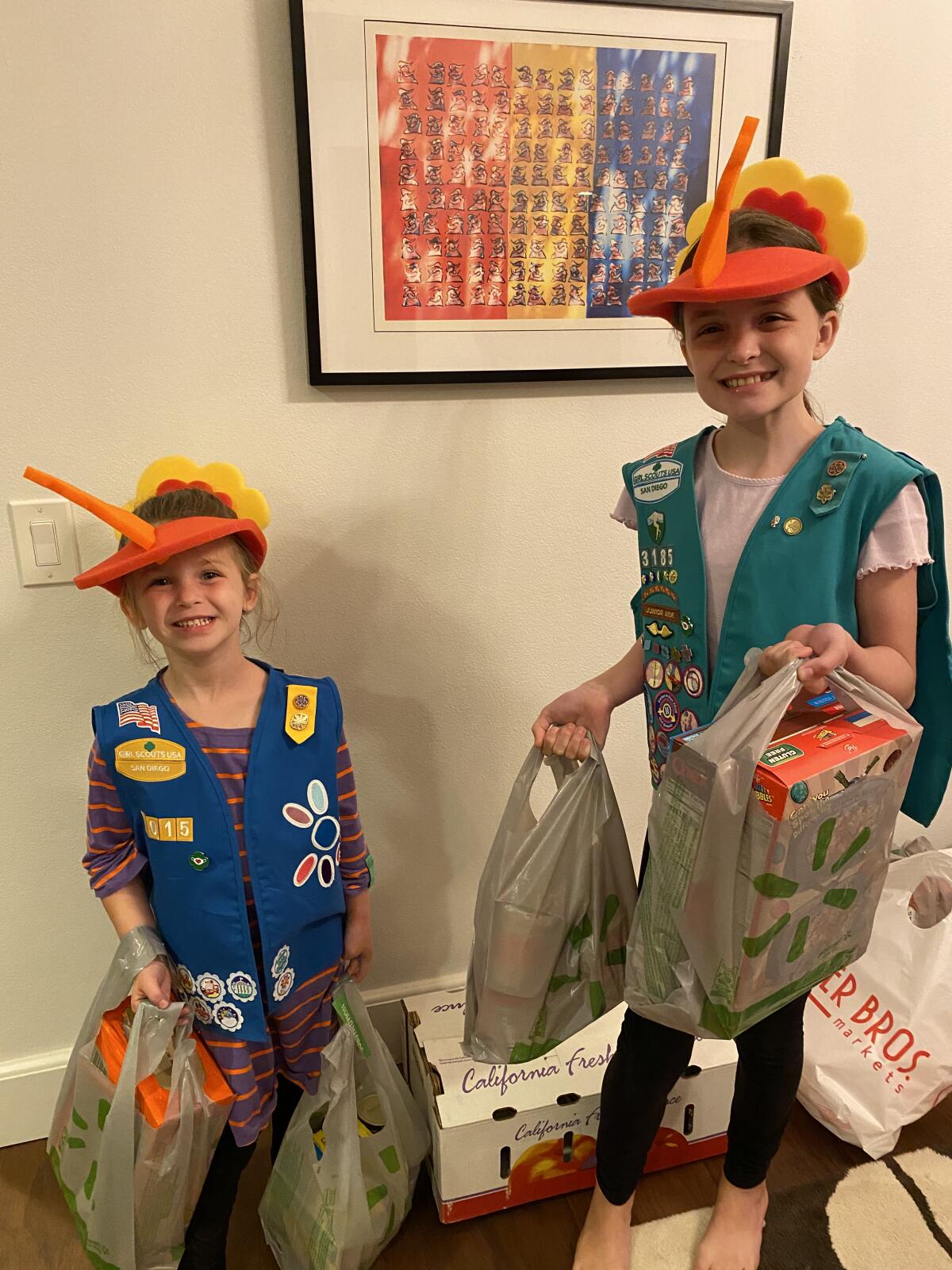 To closely follow county mandates with regard to COVID-19, Girl Scouts from all troop levels are delivering food via porch drop-offs to troop leaders homes. The leaders along with their families are sorting the food and delivering it all to the food pantry. Both leaders have girls in varying levels of Girl Scouts that are excited to be involved and helping with the project. All Girl Scouts who donate to the drive receive a Food Drive Fun Patch. Troop leaders Kristen Wade-Kempiak and Christie Swiss have received many donations and collected through Nov. 18.
Another project the service unit focuses on annually is supporting the Easter Seals Head Start Program by donating Spring Baskets filled with school supplies, snacks, toys and toiletries that the troop organize and assmble. Troop 1280 hosts this project and collects over 200 baskets each year. Because of the pandemic timing, schools being closed in the spring and Girl Scout troops not meeting in-person, baskets were not able to be collected this year. Instead Troop 1280 leader Lisa Porcelli worked with the Child Development Manager of the head start program to obtain an Amazon list of supplies that would benefit and support the classrooms this fall. Now troop leaders have the opportunity to discuss and vote on donations with their Girl Scouts to contribute and support the service project in this creative new way.
Girl Scouts are staying focused by serving their community with these and other projects and events. Meetings are being held virtually and it has allowed for Girl Scouts to stay active and connected to their troop members. Advantages to virtual meetings are scheduling and it has been especially beneficial for families far away to attend awards ceremonies. For information on how to join a troop or volunteer with Girl Scouts, visit sdgirlscouts.org.
Sign up for the Encinitas Advocate newsletter
Top stories from Encinitas every Friday for free.
You may occasionally receive promotional content from the Encinitas Advocate.