Local organizations help Safe Parking program in Encinitas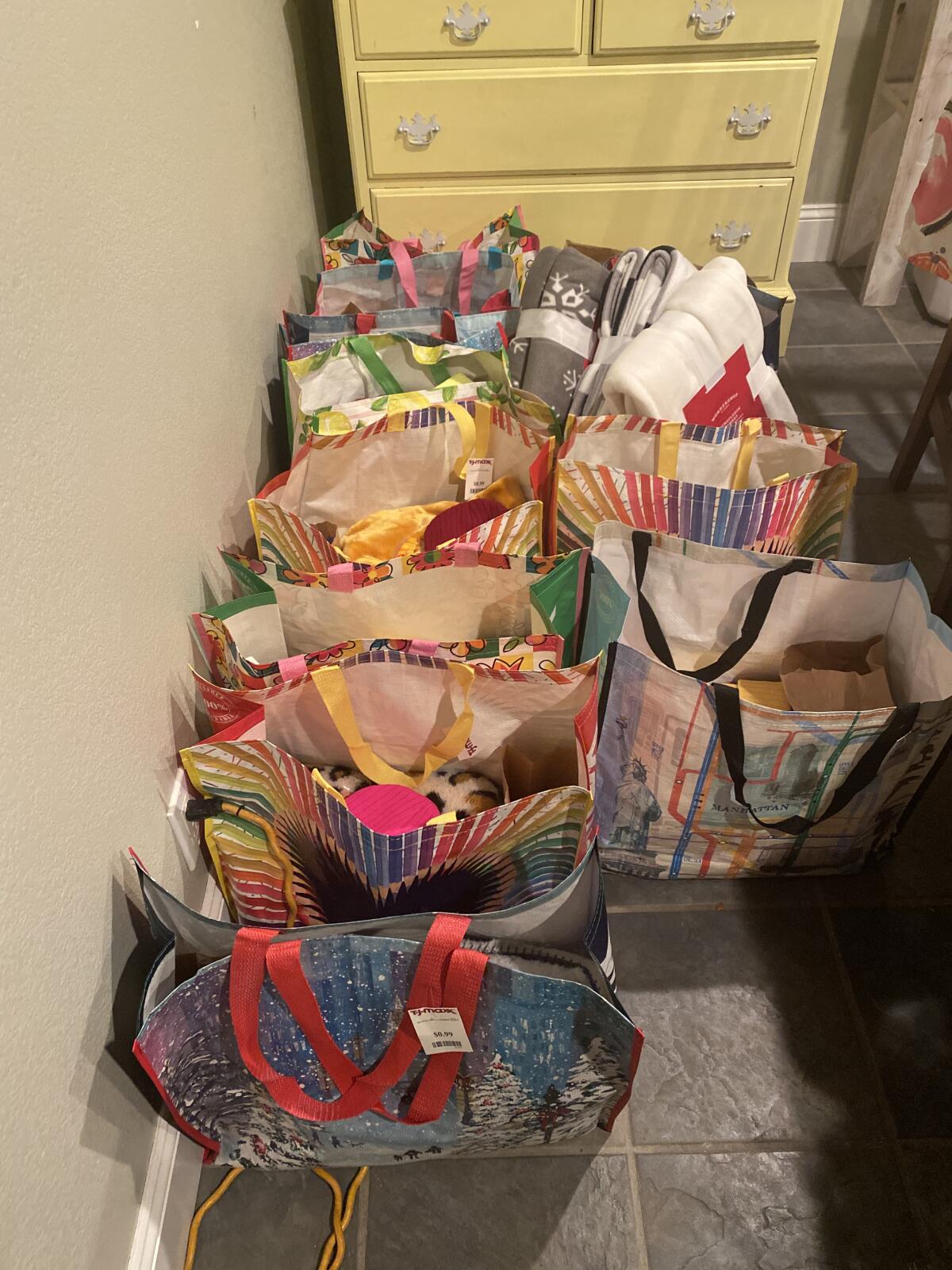 Local organizations have been supporting the Safe Parking program in Encinitas, which launched last year to help local people experiencing homelessness and living in their cars, with meals and other items throughout the holiday season.
North County Justice Allies has been making deals with local restaurants to provide dinners to people in the Safe Parking program.
"We signed up to do three deliveries next month," said Lisa Nava, president and founder of North County Justice Allies. "We were successful in doing care packages for the first time to the parking program. They were $75-value, they included a blanket, gloves, snacks and a few feel-good, warm, fuzzy things."
She added that it's important to "find ways to support the most vulnerable in our community with community care, as opposed to agency care."
"These people are not strangers to us," Nava said. "They are our neighbors who have fallen on hard times or for various reasons can't afford to live in a house and have taken to their car temporarily."
The Safe Parking program, which is operated by Jewish Family Service, came to Encinitas after receiving approval from the Encinitas City Council. It offers up to 25 parking spaces to people who have turned to their cars for shelter, and the program also provides services to help participants return to a more stable housing situation.
The program was controversial among Encinitas residents a year ago when it was presented to them; some worried that a Safe Parking site would attract crime and homeless individuals who struggle with addiction, but others felt the city had a moral imperative to help mitigate the homelessness crisis.
According to Jewish Family Service, many of the people who use the program are experiencing homelessness for the first time. Participants include individuals and families.
Nava said the Encinitas council should continue the program. Council members agreed to launch it last February as a pilot project, then re-upped for a year last summer. In addition to the Encinitas site, there are three other Safe Parking locations in the city of San Diego.
"Throughout the holidays, we've received the same kind of great support from our community partners that we have been receiving since we've been in Encinitas," said Chris Olsen, director of public policy and external affairs for Jewish Family Service. "It's really a team effort."
He added that the people who receive help with the Safe Parking program are "our own neighbors."
"The future is just continuing to serve the community and provide this important intervention in the overall strategy to alleviate homelessness in North County," Olsen said.
Sign up for the Encinitas Advocate newsletter
Top stories from Encinitas every Friday for free.
You may occasionally receive promotional content from the Encinitas Advocate.