Solana Center honors volunteers with Toast to Compost
Encinitas' Solana Center for Environmental Innovation celebrated its passionate and dedicated volunteers at its annual Toast to Compost event on Friday, June 30.
During the event, volunteers were recognized for their excellence in outreach and education, support of the community Food Cycle composting program, e-waste and u-waste recycling program facilitation and more.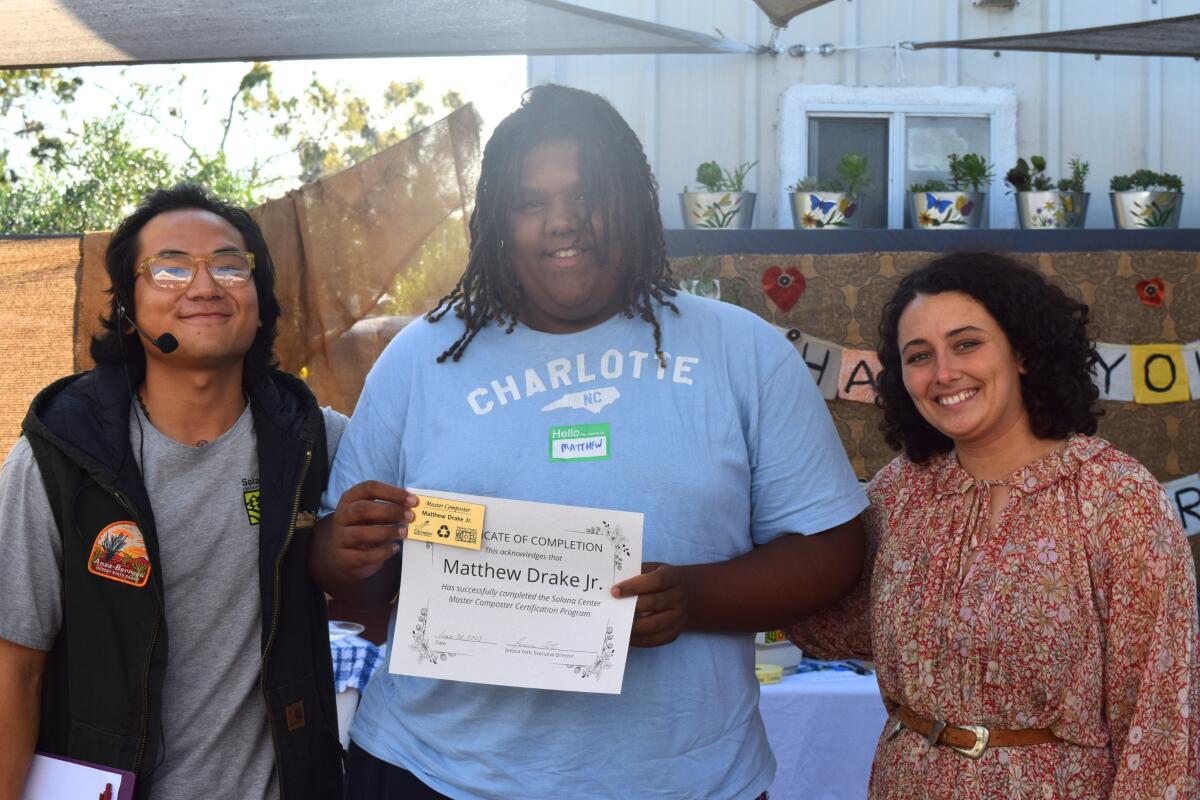 In the past five years, the center's more than 500 volunteers have given over 9,800 hours to support Solana Center's environmental programs, workshops and webinars and to enable the education of more than 70,000 San Diegans. These efforts have also helped keep 3.4 million pounds of organic waste from the landfill by creating healthy compost to nourish soils and saved more than 372,000 gallons of rainwater through rain barrel distribution.
At Toast to Compost, event participants gathered in Solana Center's water-wise garden while enjoying hors d'oeuvres donated by local businesses Jimbo's Naturally and Frazier Farms, on dishware from Solana Center's Green Convene dishware rental program. Green Convene was designed to prevent single-use plastic use at dinner parties and events.
The Golden Pitchfork award, recognizing the person who has given the most hours volunteering at Solana Center, was awarded to Eco Team docent and Master Composter Tammy Churchill.
According to Solana Center, Churchill trains other Eco Team docents, leads workshops throughout the community, and gives center tours all with a sunny sense of humor that keeps newcomers engaged even when she's talking about the more technical side of composting, water-wise gardening and other environmentally-friendly habits.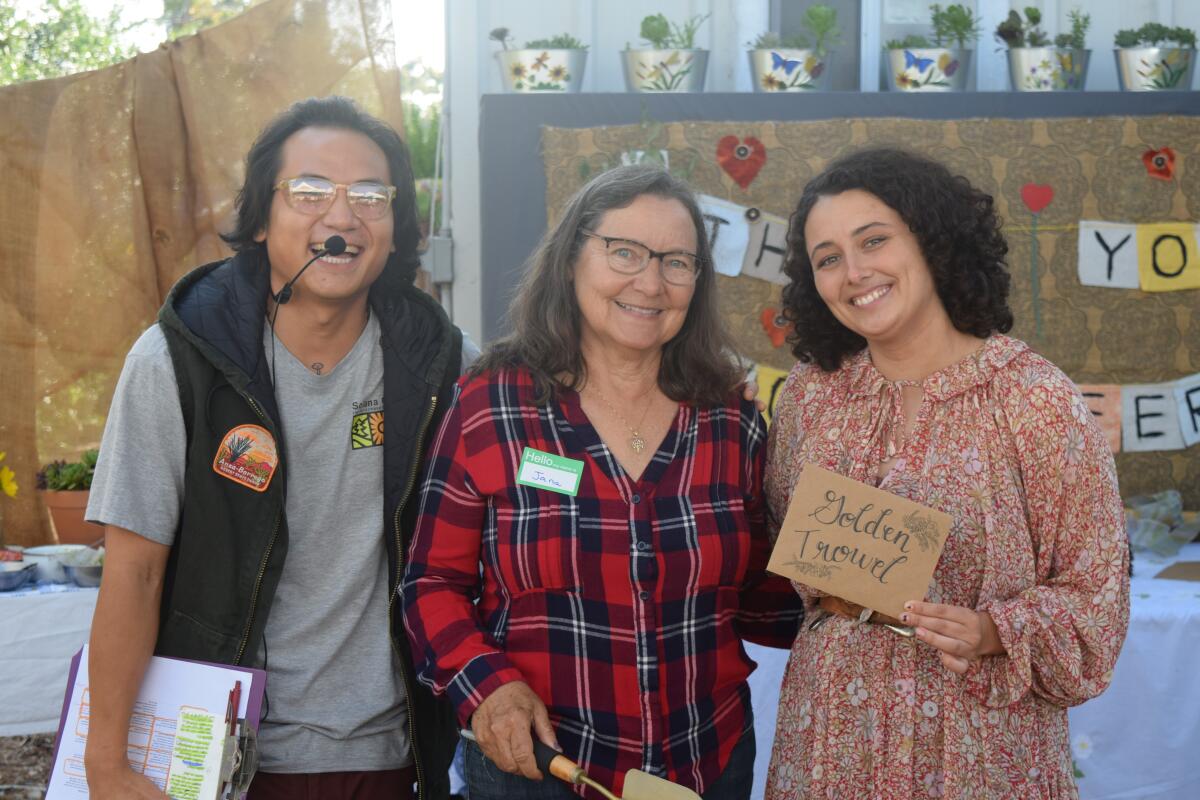 The Golden Trowel was awarded to the volunteer who has given the second-most hours. This year's winner Jana Birch has diligently reached out to community members unfamiliar with composting and taught them about its benefits and processes, with warmth and patience.
To get involved with Solana Center, visit solanacenter.org/volunteer.
Sign up for the Encinitas Advocate newsletter
Top stories from Encinitas every Friday for free.
You may occasionally receive promotional content from the Encinitas Advocate.