'Feeding the Frontline' launches to feed hospital workers, diners can help feed kids through 'The Good Card'
Like so many other nonprofits, the Canyon Crest Academy Foundation was disappointed when it became clear that its main fundraising event of the year had to be canceled due to the global coronavirus pandemic.

Canyon Crest Academy's Creative Writing Club recently announced that registration is open for the 9th Annual CCA Writers' Conference which will be held online on Saturday, May 23 and May 30.

Here are some "Best Bets" for online activities to undertake on your smart phone, computer or tablet during your stay-at-home, quarantine quandary.

Two San Dieguito Academy students are looking for other high school students throughout the state to share their mental wellness stories for an article they're working on in recognition of Mental Health Awareness Month in May.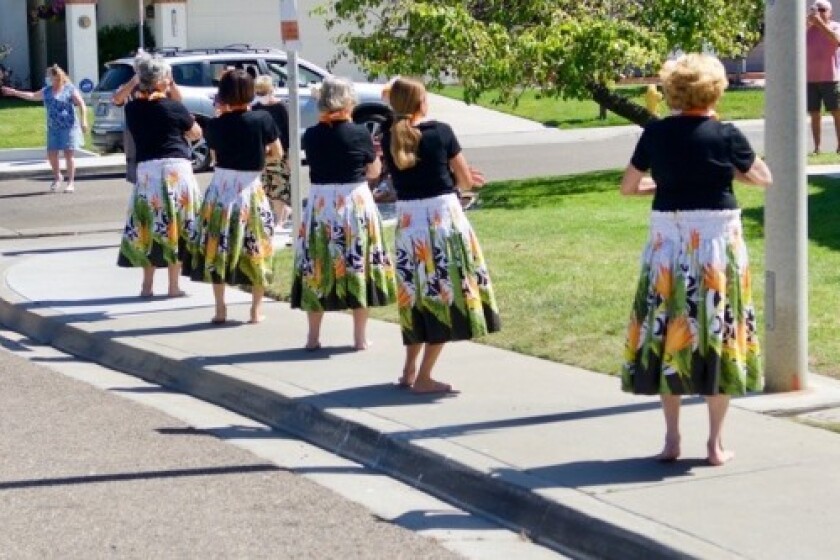 Despite the quarantine, hula teacher Christinia Pualani Lee, known for her "Aloha spirited" classes, got a Hawaiian-style 102nd birthday party with socially distanced hula dancers and drive-by-birthday wishes.
San Dieguito Newcomers and Friends hosts a free weekly phone-in cooking class with Chef Mary Chamberlin.

The San Dieguito River Valley Conservancy (SDRVC) is adapting its programs to online formats for the duration of the pandemic.

This continuing series of online activities is available to undertake on your computer or tablet during your quarantine quandary.

Visitors to the Timken's website can binge-watch on the museum's YouTube channel as the museum curator takes the viewer on a deep dive into selected works and the artists who created them.

Business Spotlight: "We're here to provide care for anybody," said Tanya Finnerty, owner of Homewatch Caregivers in La Jolla.

The Old Globe regards William Shakespeare as its premiere resident playwright, whose works and universal themes continue to resonate more than 400 years after his plays were written.

The San Dieguito River Valley Conservancy (SDRVC) has been approved for a $10,000 SDG&E Environmental Champions Grant for its new "Through-the-Lens" program.

 Switchfoot & BRO-AM virtual fundraiser Switchfoot & BRO-AM Foundation will not host their in-person local events in June because of the pandemic.

Roughly a dozen San Diego-area students are in the first group of winners announced in the National Merit Scholarship Corporation's 65th annual scholarship program.