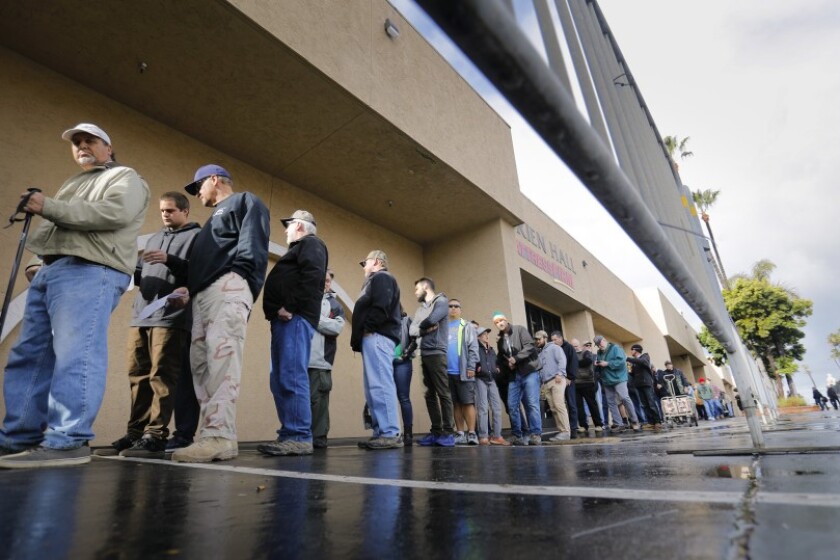 Activists ask governor-appointed fair board to look at 'ghost gun' sales
A 42-year-old man suspected of breaking into an Encinitas home and stealing the resident's minivan was arrested Monday night, Feb. 10, after a wild pursuit that ended when the driver pulled the vehicle over in the middle of Interstate 15 in San Diego.

The charity that owns the Surfing Madonna mosaic in Encinitas has requested that city officials remove an item about it from the City Council agenda Wednesday, Feb. 12, a move that appears to sever ties between the nonprofit and its host community.

Encinitas Mayor Catherine Blakespear joined several other elected leaders for a panel discussion on efforts to promote biking and other alternative modes of transportation during a three-day Regional Bike Summit hosted by the San Diego County Bike Coalition Feb. 6-8.

You can't beet 'em: a group of sixth graders from Capri Elementary recently won The Salad Wars at the Encinitas Union School District Farm Lab.
Chairman reissues threat to remove popular mosaic if city rejects future event permits