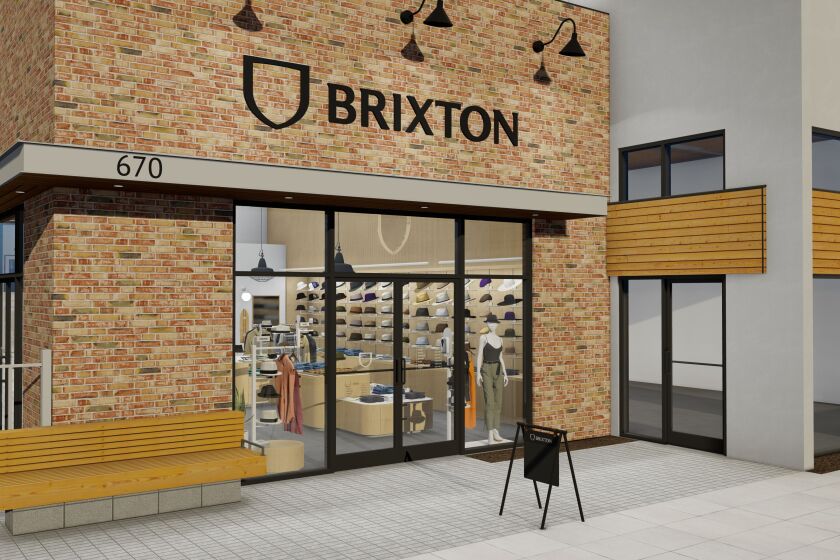 After scoring a clothing deal with The Clash lead singer's estate, Brixton to open two new stores in San Diego
With Guthrie Ciderworks, Encinitas residents Sara and Horacio Devoto turned a cidermaking hobby into their own business and a brand new lifestyle.

Now that it's the New Year and the rapid succession of fall-to-winter holidays has passed, it's time to get more organized and properly store holiday decorations away. Most people enjoy breaking out decorations to add a little festivity during the holidays. But sometimes that trip to the garage can leave you scratching your head — like where did you store the holiday decorations or that special set of holiday place settings? Or who put the big tabletop turkey in with the Halloween costumes? There are simple ways to get more organized, and Solana Beach Storage and Morena Storage have some strategies for getting organized in the New Year — and storing things properly to help take some stress out of 2020 holidays to come.

Jackson Design and Remodeling's award-winning team of designers and architects have compiled their annual list of the top design trends for the new year. Continuing an evolving movement toward expressing individuality in home design, 2020 trends range from the humble to the bold. Organic handmade elements, "lived in" minimalism and "Japandi" design connect with an emphasis on simplicity and wellness. On the other end of the (decidedly retro) spectrum are bold geometrics, 3-D walls, and nostalgia for colors and materials from the 1970s and 1980s.

Visions of Mary Poppins and Bert, the chimney sweep, come to mind when you think about Steven Carter. He is a real-life, present-day chimney sweep of the highest order. In fact, he's called a Master Sweep in the old English tradition, and he's swept more than 40,000 chimneys during his career. Chim Chim Cheree indeed. Carter is founder of Chimney Sweeps, Inc. He started the company in 1985, and is based in Lakeside, although the company services chimneys across San Diego County. He has more than 30,000 customers. His philosophy is simple: "Your chimney is part of your house. If the chimney goes, so goes the house. We take care of your chimney thus we take care of your home."

The sixth annual Carlsbad Brewfest will return on Saturday, Sept. 7, sponsored by the Carlsbad Hi-Noon Rotary.
After a career-ending injury, former professional ice skater Victoria Bilyeu turned to the GYROTONIC Method for help.

Seacrest at Home provides comfort for seniors in the location where they typically feel most comfortable.

Local shoppers are able to add a little spice to their lives, thanks to a relatively new store in town.

Local shoppers are able to add a little spice to their lives, thanks to a relatively new store in town.

Classic Car Cruise Nights will roll on later this month in Encinitas, but Encinitas 101 Main Street is looking for sponsorship funding to ensure the future of the summer events.

Last month, the Cardiff Chamber of Commerce sued the organizers of the Cardiff Kook Run for copyright infringement.