A family tradition: Dewhurst & Associates home building
For the last 87 years, the Dewhurst & Associates family has built a legacy as custom-home craftsmen. The strong, family-run company gives homeowners the ability to take design concepts into construction reality, blending a long-standing tradition of fine home design with the most modern building technologies.
The company's roots go back to 1929 in La Jolla, when Ernest Dewhurst, current President Doug Dewhurst's great grandfather, came over from England and founded the firm. In those early days, the firm worked with architects such as Lilian Rice and Tom Shepherd and many of those collaborations remain — the best known work still in use today is the Athenaeum, the music and arts library on Wall Street in La Jolla.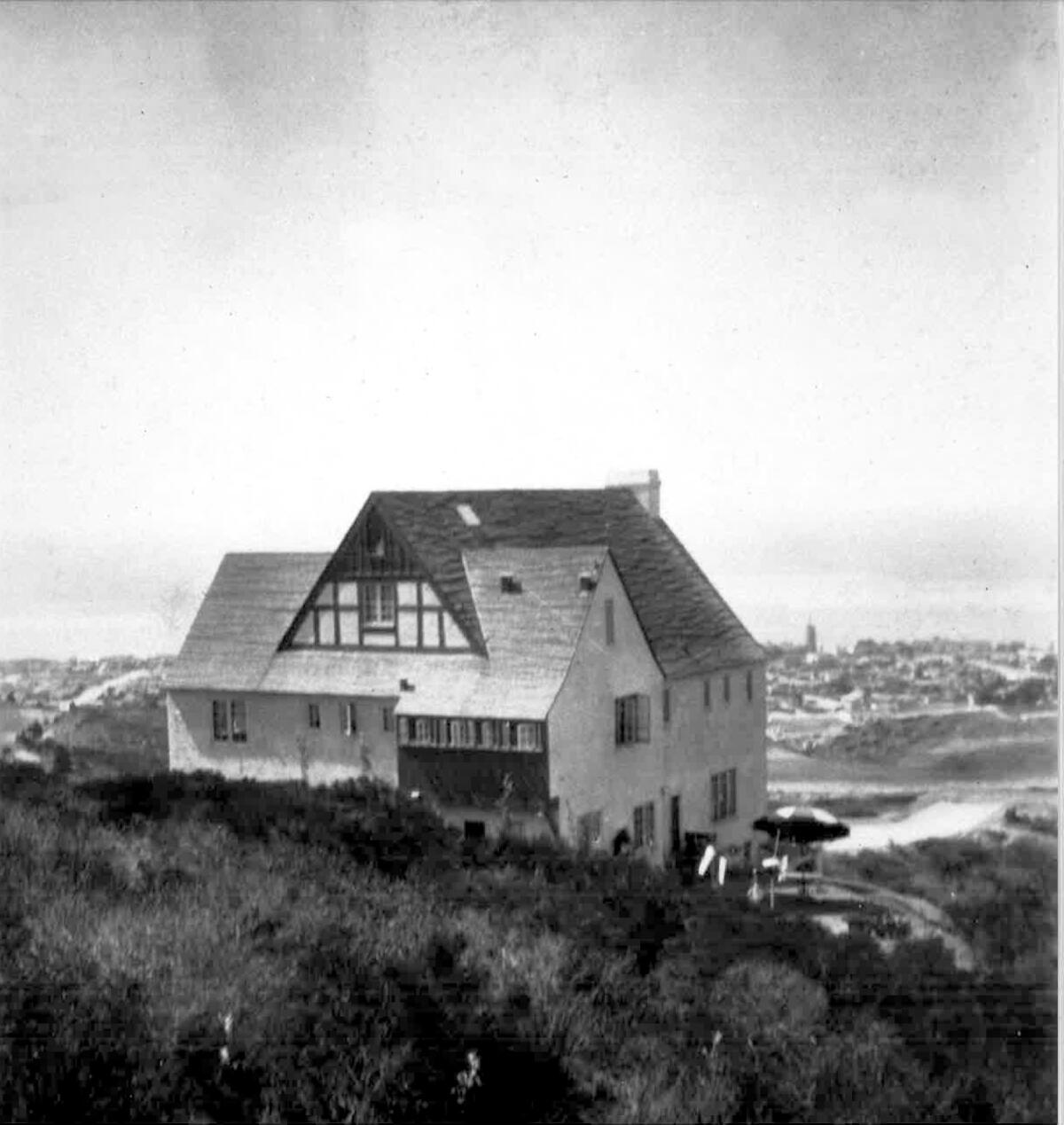 The first home built by Dewhurst & Associates in 1929 on Remley Place in the hills of La Jolla is still standing and has received a historical designation.
"It is pretty cool to see how many years have gone by and it still looks really close to the way it looked in 1929," Doug said.
In the mid-1940s, Doug's grandfather Walter joined and worked alongside his father until the late 1950s. Walter was involved in the installation of the Mt. Soledad Cross in 1954.
Doug's father Don became part of the team in the mid-1970s, and Doug and his twin brother Dave joined the company in 1986, able to work alongside both their father and grandfather.
"I grew up looking up to my father and grandfather," Doug said, noting that he and his brother were introduced to construction when they were in middle school.
"We always took pride in it and how many projects the company developed around town and in the surrounding communities," Doug said. "We felt like one day we could continue the tradition."
In 2006, Doug became president of Dewhurst & Associates and Dave was named CEO. Their sister, Donna, also works for the business.
Dewhurst's business is primarily residential although they have done some light commercial construction. They do new construction, remodels, structural repairs and renovations. Dewhurst can handle everything from kitchen remodels and outdoor barbecue pits to major structural repairs to a deck on a La Jolla hillside home.
"No job is too small," Doug said. "If it's residential, we're excited to be involved in the project."
Remodels and renovations have become a big part of the business.
"More and more homeowners want to stay in their own home and upgrade it," Doug said, noting they have done many projects making room to bring in parents or extended family.
Dewhurst is also proud of being involved in several local civic projects. They contributed to the renovation of Fire Station 13 in La Jolla in 2007 and, in 2013, they worked alongside the La Jolla Rotary to completely restore the interior and upgrade the exterior of the San Diego Police Department's Northern Division in Pacific Beach.
Their hard work and commitment to tradition and history is reflected in their employees, many of whom have been with the company for over 30 years, and their many returning clients and multi-generational clients.
Doug said it's an honor to have a handful of clients where they are now working for the children of people they worked for in the past. They just finished a home in Del Mar for the grandchild of a client in La Jolla — Doug's grandfather built the La Jolla client's home and the Del Mar client was able to show Doug the original, typewritten correspondence with his grandfather years ago.
"It's all about commitment to the client, doing quality work and keeping clients happy," Doug said. "The reason for our success is that dedication to the client."
Dewhurst & Associates is located at 7533 Girard Avenue, La Jolla. For more information, visit Dewhurst.com.
Business spotlights are developed through this newspaper's advertising department in support of our advertisers.