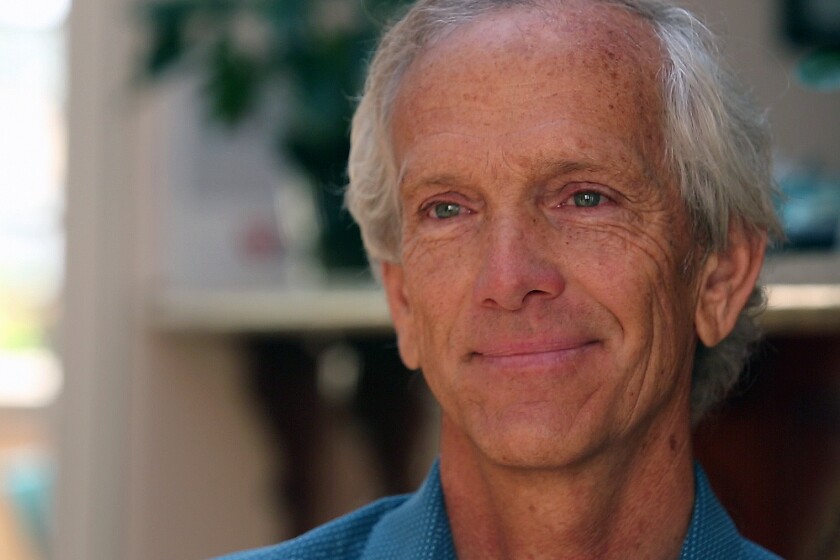 Researchers at the UCSD School of Medicine found a possible correlation between eating a high-calorie fast-food breakfast, and "leaky gut syndrome," which could be a factor in developing Type 2 diabetes.
Doug Gibson has dedicated 20 years to conservation and education at the San Elijo Lagoon, earning him his own day.

It's an inescapable reality: El Niño stripped away a lot of sand from local beaches this winter, leaving chattering cobblestones in its wake.

Officials on March 16 told the San Dieguito Water District board that local water supplies are safe and the area won't experience a crisis like the one in Flint, Mich.

The San Diego County Sheriff's Department is exploring whether to purchase camera-toting drones for locating missing people, aiding SWAT teams and assessing raging wildfires.

Julian Duval is a native of the Chicago area, growing up under the influence of understanding parents and the area's great zoos and botanical gardens.

In the latest in a string of recent improvements to its hospital campus, Scripps Memorial Hospital Encinitas has opened an expansion of its surgical services department.
Federal legislation to relocate spent nuclear fuel from the shuttered San Onofre power plant has the support of the Encinitas City Council.
It is with great excitement that I share the name of our newly seeded "Coastal Roots Farm," a nonprofit education and community farm on about 20 acres of the Leichtag's 67.5-acre property.

Cal State San Marcos researchers have tapped behavioral sciences to help the Olivenhain Municipal Water District achieve state-mandated water cuts.