Anderson's La Costa Nursery campaign benefits Community Resource Center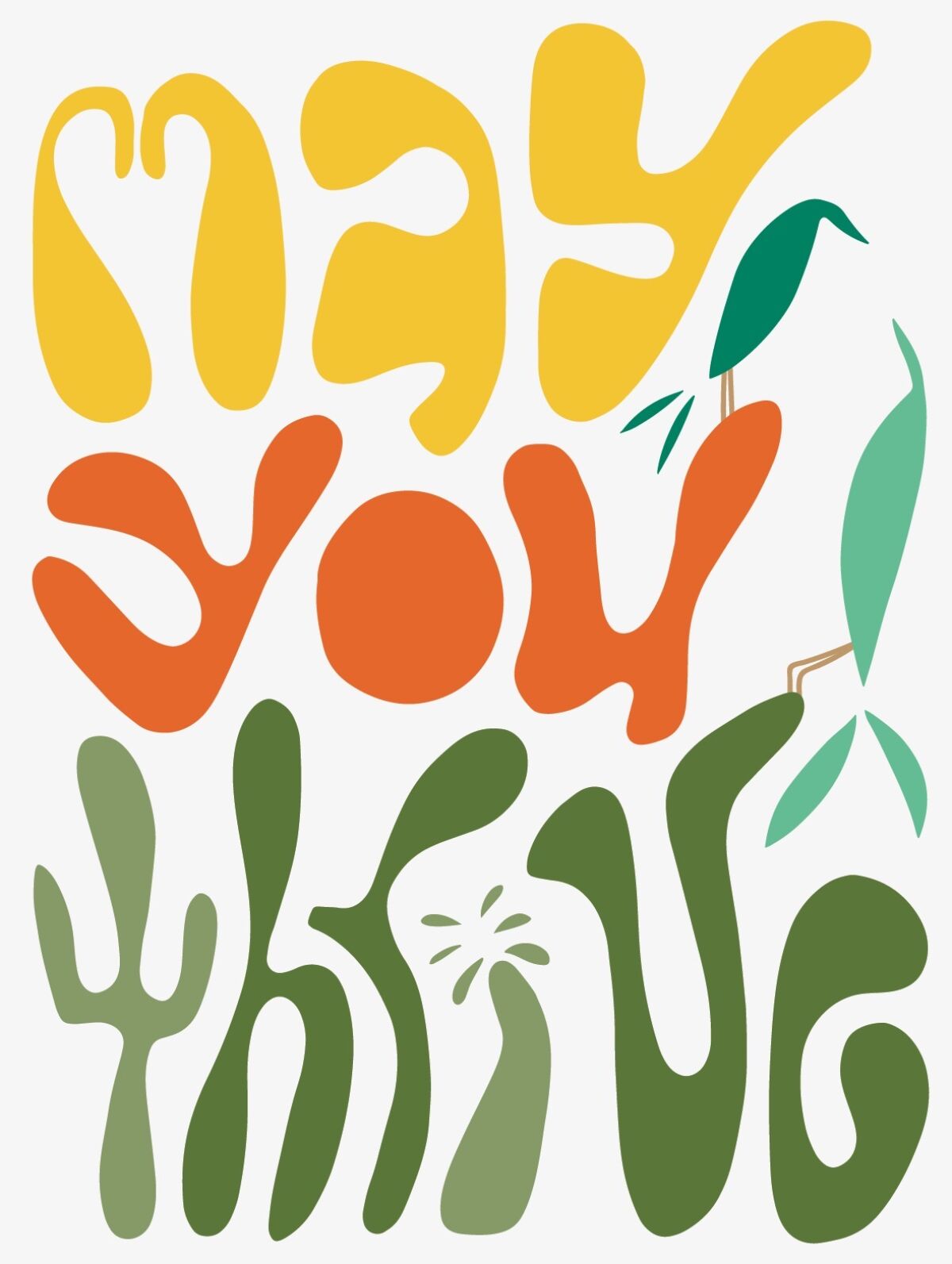 Anderson's La Costa Nursery in Encinitas has launched the "May You Thrive" fundraising campaign to benefit the Community Resource Center's food and nutrition program. During the month of May, everyone who purchases fruit trees, vegetables, herbs or seeds from the family-owned, independent nursery will be helping the community avoid hunger.
"This is an important time to help those in need. Together, we are hoping to contribute to a much-needed cause, especially right now considering the current circumstances related to COVID-19," said Marc Smith, owner of Anderson's La Costa Nursery. "We know there are many people in our community who struggle with food security. This campaign will create a positive impact during difficult times."
Anderson's La Costa Nursery teamed up with surf artist Andy Davis of Solana Beach's Way Way Out There design studio to create May You Thrive artwork specifically for the campaign.
"Andy and I are excited about this awesome opportunity to help the community. We hope it helps raise awareness and money for this important cause," said Ashley Davis of Way Way Out There.
The nursery has pledged 10% of net revenue from the sale of all edible plants and seeds for 30 days to the Community Cares Campaign of the Community Resource Center (CRC). The CRC, located in Encinitas, provides a food distribution program as well as meal preparation and nutrition classes. John Van Cleef, CEO of the CRC, said the fundraising effort will help them continue to provide nutritious fresh produce and food to people who are feeling the economic impact of COVID-19.
"Every weekday, more than 50 families come to CRC for their groceries," said Van Cleef. "We really appreciate Anderson's La Costa Nursery stepping forward to initiate this fundraiser and we appreciate the community stepping forward to care for others in need."
To learn more, visit bit.ly/2WOraNU

Sign up for the Encinitas Advocate newsletter
Top stories from Encinitas every Friday for free.
You may occasionally receive promotional content from the Encinitas Advocate.