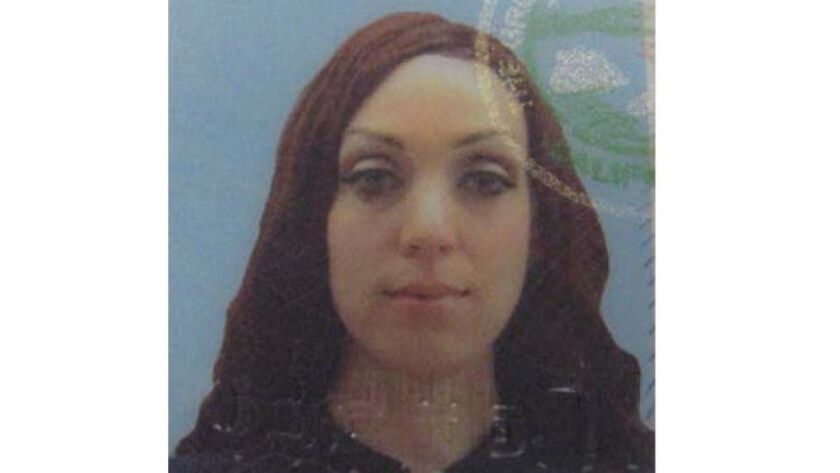 San Diego County Crime Stoppers and investigators from the North Coastal Sheriff's Station are asking for the public's help to locate an unknown suspect wanted in connection with identity theft.
On Feb. 26, a resident of Encinitas called the North Coastal Sheriff's Station to report that someone had stolen her identity and tried to withdraw money from her bank account. The suspect also applied for and received credit cards in the victim's name and made numerous charges on those fraudulent accounts.
Detectives later determined the same suspect has stolen the personal identities of several individuals throughout San Diego and Riverside Counties. The suspect uses fraudulently manufactured identification cards and assumes the victims' identities to make transactions at retail stores and financial institutions.
The suspect, also believed to be involved in a similar case in Poway, is a white or Hispanic woman, approximately 22 to 30 years of age with long red hair and possibly green eyes. The suspect usually wears the same medical scrubs when using the victims' information.
If you recognize the suspect call the North Coastal Sheriff's Station at (760) 966-3500 or the Crime Stoppers anonymous tip line at (888) 580-8477. Crime Stoppers is offering up to a $1,000 reward to anyone with information that leads to an arrest in this case. Information on how to send anonymous emails and mobile app tips can be found at www.sdcrimestoppers.org.
---