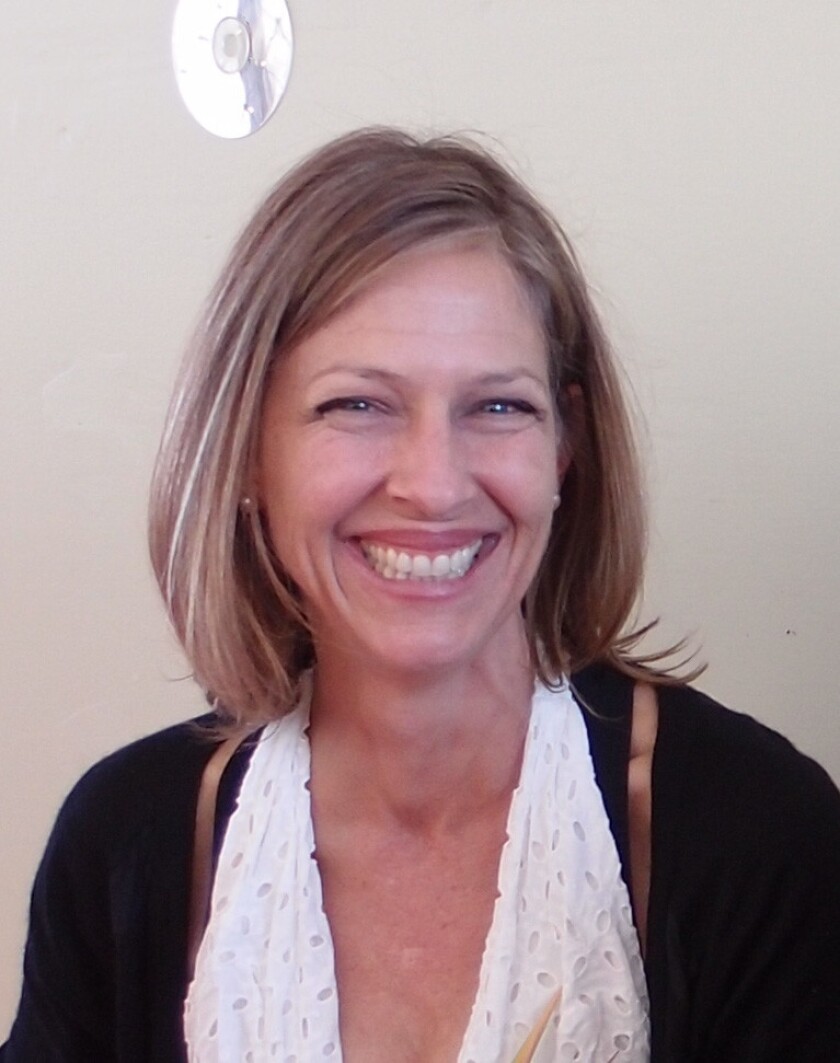 The San Diego County Library has set out to further help its branches resonate more with its communities. As part of that mission, the library hired Encinitas' first head librarian nearly one year ago.
Jayne Henn, who formerly worked at the San Diego Public Library and San Diego Public Central Library, was hired to take on the Encinitas Library's new management position last September to help engage the community in everything the library has to offer, from the latest in technology to a wide array of programming for people of all ages.
"It was a reorganization of our overall library system when we got our new director, Migell Acosta," Henn explained. "He kind of reorganized things, took a look at staffing and efficiency, and decided Encinitas was due for a head librarian."
Henn recently discussed her job duties and how she hopes to help the Encinitas Library and the community it serves.
What is your day-to-day like as the head librarian?
I share the facilities management with our lead library technician, Honey Madsen, who has been at the Encinitas branch library for 30 or more years. She's super awesome and well-seasoned. We share everything from staffing to handling the books. We are the frontline on customer service, so we're here to help with any customer issues or welcome special groups into the library. Honey and I also take the lead on training new staff and outreach into the community. We attend a lot of the city functions, city council meetings and meetings with anyone who has an interest in libraries so we can keep connected in the community to best serve the people here.
Before joining the library profession, I was an educator. I was in the classroom for about 20 years all around San Diego County. I also worked with the California Department of Education for about seven of those years, traveling all over the state and helping to train teachers in environmental education and standards-based curriculum development. I then went back to school and got my master's degree in library science. I kept up on the trends on librarianship and how librarians were changing. ... I was hired at San Diego Public Library as a youth services librarian and then headed up a couple different special projects for San Diego Public Library. Most recently with San Diego Public Library, before coming to the county library system, I was the head of the children's library at the San Diego Public Central Library downtown. After a year there, this opportunity in Encinitas opened up. ... I'm relatively new to librarianship. This is my seventh year with libraries, and I'm just excited to learn about the county system and how it relates with the other library systems in and around the county. In San Diego County, we have nine library systems. It's pretty amazing when you think about it.
Since your involvement with the Encinitas Library began almost a year ago, how have you seen it change, grow and evolve?
I didn't have an opportunity to work with the prior director, but I know that he had a certain vision for the library and really was instrumental in creating the San Diego County Public Library system as we know it today. It's 33 branches. It's two bookmobiles. That was really his vision to come up with a library system that had unique libraries that served their communities. Nothing's cookie-cutter. I think the new director, who I was hired by, understands the vision of his predecessor and is really trying to augment it as best he can with the technology that a lot of our communities are asking for now. One of his top priorities is making sure each of our branches has the latest and greatest technology, whether that's 3D printers, an amazing WiFi system, laptops for checkout, tablets, whatever it is... That's really where his priority lies. That's different than other library systems. The director of any library really can set the tone for what he or she feels is the best way to service the community or the patrons they serve. The county's priorities — being responsive to what the local needs are at each branch — is unique as well as the emphasis on technology and overcoming that digital divide.
What are your personal goals for the library?
I want to be an advocate for the community, for people that need libraries. Certainly, in these economic times we live in and the digital divide, I want to make sure that customers know they can come to us and learn about that in a safe and welcoming environment. Another personal goal of mine is to really get connected to the Encinitas community. I don't live in it, although I am a native San Diegan. I want to learn more about what Encinitas wants and expects of its library. I want to make sure our library is staying relevant to all of Encinitas' residents.
The library has extensive offerings in the way of programming and concerts. Was that something that you were excited to be involved in and help progress?
Yes, absolutely. We work very closely with the city. The building and the grounds belong to the city of Encinitas, and the city contracts with the county library to provide the library services within the facility. Our partnership is already kind of hammered out on paper but developing that partnership with them to make this space as relevant and valuable is why we try to shoot for a huge range of programming. We try to have something that would interest anyone walking through our doors or reading about us online.
---