Solana Beach woman completes Camino de Santiago
Each morning for about a month, Elizabeth Gillingham would wake up before the sun and begin her day — which usually consisted of walking about 20 miles.
From June 15 to July 9, the 20-year-old Solana Beach woman completed the Camino de Santiago, a 466-mile route stretching across Europe from St. Jean-Pied-du-Port near Biarritz in France to Santiago in Spain.
"It's really something to look at the map and see what I really did," she said. "It was a long way."
Gillingham first heard about the religious pilgrimage route, which follows the footsteps of Saint James, while studying art history at Torrey Pines High School. (She later transferred to and graduated from The Grauer School in 2015.)
Hundreds of thousands of people annually walk the Camino de Santiago on their own or in groups, according to the walk's website, santiago-compostela.net.
Gillingham — who has visited 23 countries since beginning to travel with her family when she was 13 — has been traveling on her own for about the last two years while taking time off of school. She will return to college in Portland in the fall to focus her studies on the neurosciences.
She considers traveling solo to be a rewarding experience.
"That has really let me experience things in a much more intense and personal way," she said. "When you travel alone, you lose a lot of inhibitions that you get traveling with family. I lived with different home-stays and stayed in hostels by myself. That opened me up to a lot more people, and I've gotten to explore other languages and cultures more."
While on the Camino, Gillingham would walk between five and eight hours a day, with hours varying between 4 a.m. to 3 p.m. She said she did not train herself for the Camino but enjoys running as a hobby.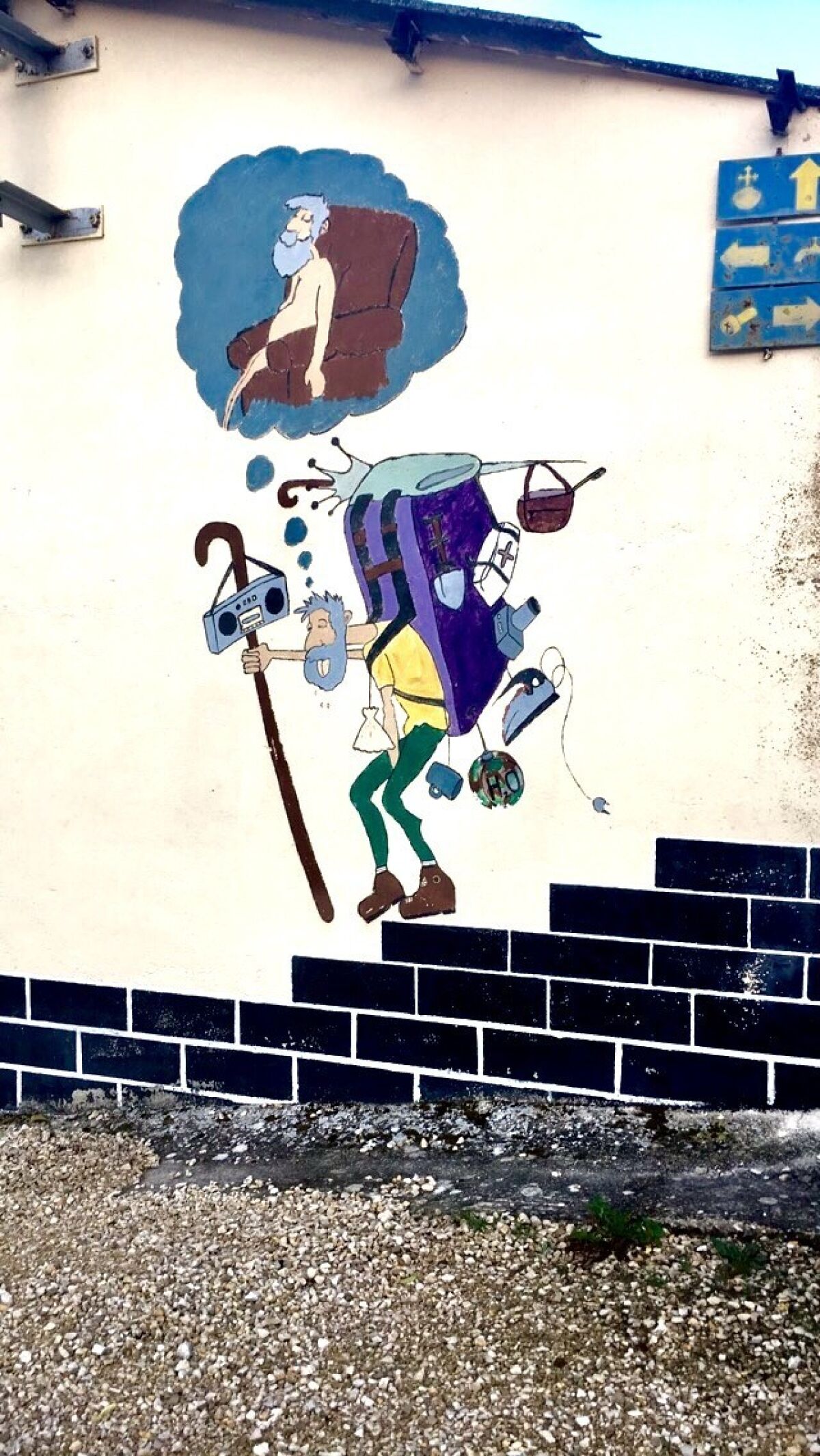 "When I first heard about it, I think I kind of took it lightly and thought, 'Hey, it's just walking,'" she said. "As it turns out, 20 miles is pretty far, so there were a lot of days where things just hurt physically and mentally. Somehow I managed."
Gillingham, along with thousands of other Camino travelers, would stay in hostel-like establishments called "albergues," and in total she visited about 30 large cities and small communities.
Each city would place a stamp on her "credential," which would be full at the end of the Camino.
She said one of her favorite memories while on the trip was staying in an albergue run by nuns. The travelers were asked to sing songs from their home countries in their respective languages.
The seven Americans sang "Country Road" by John Denver.
"That was really moving to hear pretty much 20 different languages singing songs," she said, adding she enjoyed meeting other travelers. "You're meeting new people from all over the world every night and staying in hostels with them. Talking to new people was the best part."
Gillingham, who said she next wants to travel to Chile and Thailand — and will attend Lewis & Clark College in Portland this fall – considers the Camino a "really reflective experience."
"I really liked being on my own and having something to prove, not necessarily to anyone else, but to myself."
Sign up for the Encinitas Advocate newsletter
Top stories from Encinitas every Friday for free.
You may occasionally receive promotional content from the Encinitas Advocate.