Olivenhain teen wins Congressional Award for charity, animal work
For Margaret "Sissy" Sugarman, growing up on her family's Olivenhain farm didn't just mean she had an everyday playground and petting zoo in her own backyard. It was a chance to learn working skills, starting at a young age, and discover something new each day.
And now, Sissy has made it her mission to ensure more kids get a taste of that lifestyle. Her family's Sugar Sweet Farm — which boasts dozens of livestock from geese to llamas — offers educational activities such as summer camps for children, birthday parties, pony rides and farm tours. In February, Sissy began spearheading a goat yoga program, in which participants perform relaxing stretch exercises alongside the animals.
"For as long as I can remember, I've had animals to take care of," the 17-year-old homeschooled student said. "It's a really valuable thing to give to kids. I know having these animals and having them be such a big part of my life has taught me a lot of really invaluable skills like responsibility and selflessness. It's really precious to give kids that. Bringing them to the farm, even if it's just for the day or a few hours, they get to see some of that and learn about those qualities."
Sissy was recognized Aug. 7 by Congressman Darrell Issa as a recipient of the Congressional Silver Medal for her more than 300 hours of community service, along with support for veterans organizations and other animal welfare groups.
The Congressional Award annually recognizes young U.S. citizens, ages 14 to 23, who have earned certain achievements and have shown initiatives and provided services. The award challenges young people to build character and personal development through community service. Each winner must set and achieve individual goals in four program areas: voluntary public service, personal development, physical fitness and expedition/exploration.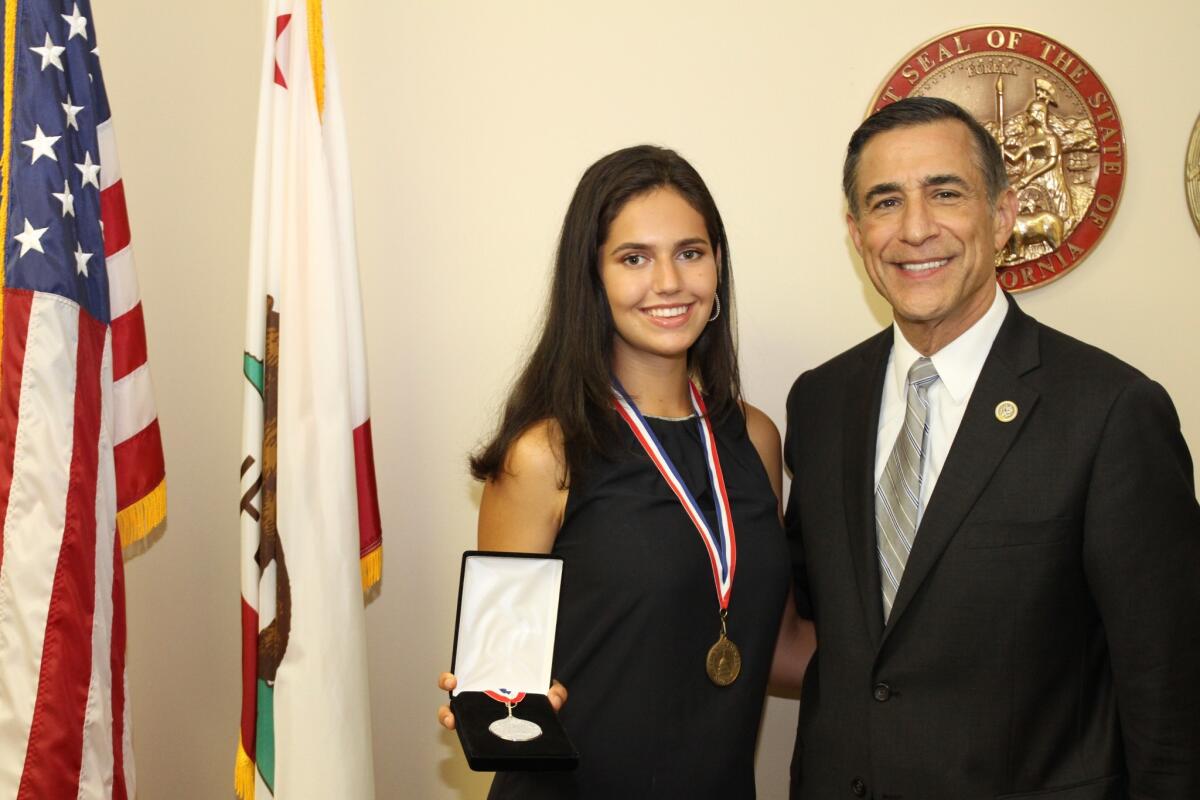 Sissy's mother, Elizabeth Sugarman, said she is proud of her daughter for her compassion for animals and people.
"I am profoundly grateful that Sissy truly understands that the secret to happiness is helping others," Sugarman said. "Sissy's medal from Congressman Issa represents a special milestone, but the true value of this accomplishment is Sissy's knowledge that she has the ability to help her fellow man and has the desire to make that happen."
In addition to helping children learn about animals and how to care for them, Sissy also shows a strong interest in livestock conservation.
Many of her farm's animals are endangered, she explained. Her family makes sure to take in animals that others may not find useful, she said. For example, many meat farmers only show interest in cornish cross chickens because of their large white meat breasts, she said. Other meat chickens tend to die off because they're not being raised enough.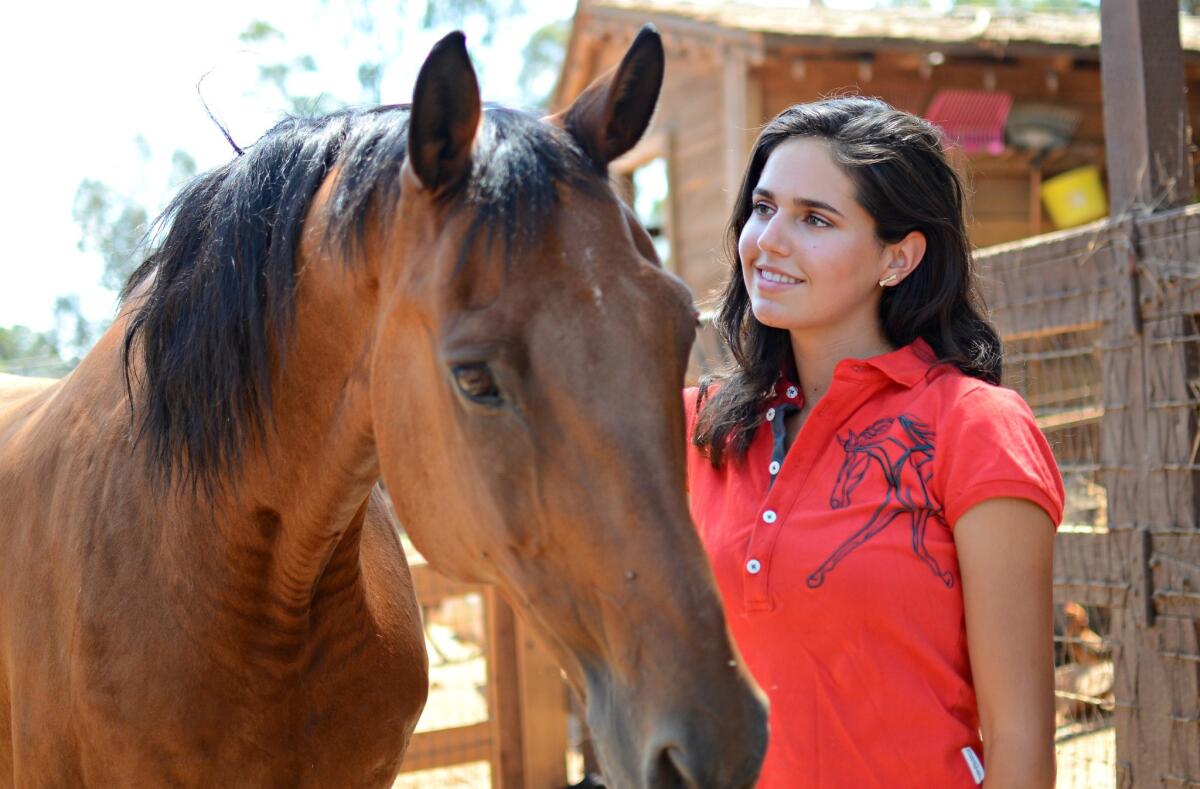 "It's really important that small farms like us make sure that we're raising endangered livestock so they have an outlet," Sissy explained. "When you're a small farm like us and you don't have as much pressure to make a profit all the time, it's really great to choose endangered livestock."
Additionally, activities like goat yoga help rescue young male goats who aren't as desired due to their lack of ability to produce milk, Sissy said.
The girl, who plans to attend veterinary school in the near future and also advocates for honeybees in her "Honeybee Roadshow" program, also regularly works with the Livestock Conservancy to "ensure animals like these aren't disappearing." She also worked at a horse rescue toward the beginning of high school.
Her farm is planning a fundraiser in the fall for a group that utilized horse therapy to provide support for people suffering from post-traumatic stress disorder and those with traumatic brain injuries. In the past, Sugar Sweet Farm has also hosted events like a fundraiser for challenged athletes.
In a world dominated by electronics — especially for children — Sissy wants to encourage kids to explore the outdoors, play with animals and live a similar childhood to hers.
"I want to connect kids with animals so they have a better understanding of where their food comes from and a little bit more background of how to treat animals with respect," she said. "I just kind of want to reconnect them to some things that can get lost when you're living in the city and away from all that. ... Especially in America, where agriculture is such a big part of our heritage, it's so important that kids learn about that."
Sign up for the Encinitas Advocate newsletter
Top stories from Encinitas every Friday for free.
You may occasionally receive promotional content from the Encinitas Advocate.