Following rescue last month, lifeguards issue safety tips to beachgoers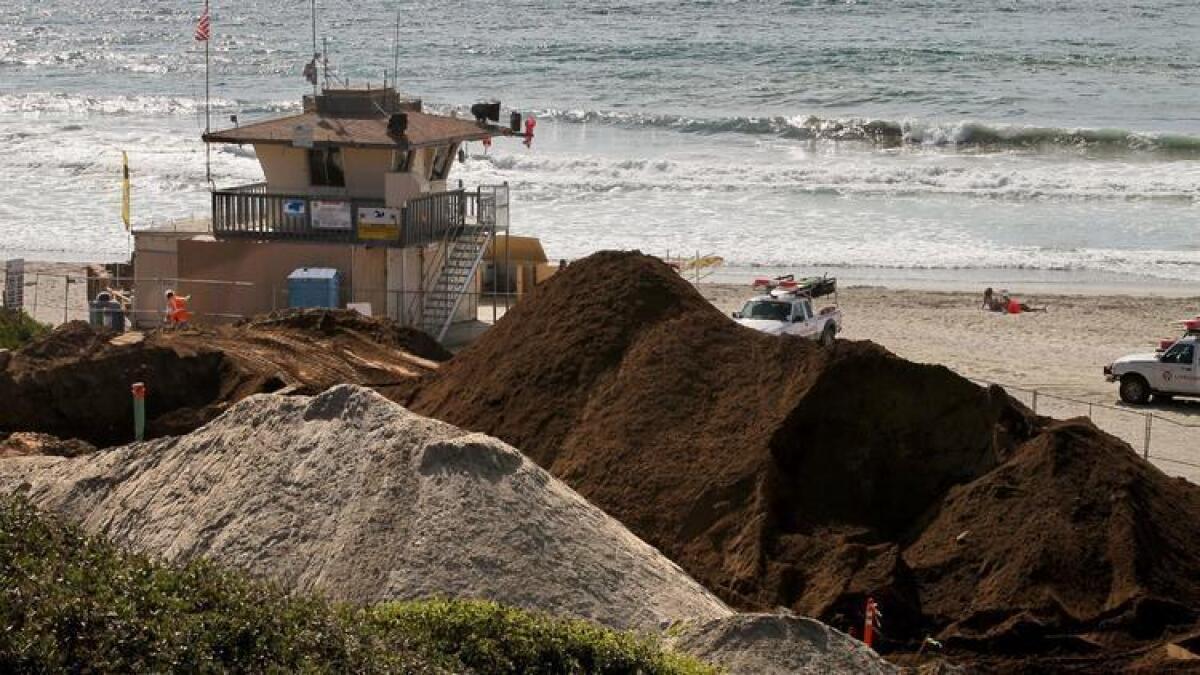 Encinitas lifeguards are warning beachgoers to always be aware of their surroundings after a boy rescued a girl at Moonlight Beach last month.
Thirteen-year-old Sean Golding, a Boy Scout, carried 10-year-old Jacinda "JC" Marko out of the water to safety July 10 when she was having an epileptic seizure.
The Encinitas Lifeguard Division sees about a half-dozen similar cases each year, but most don't end positively, said Larry Giles, a marine safety captain in the department.
He said it's important for beach visitors to always check their surroundings because when there are large crowds on the sand or in the water, it creates a "wall effect" for the lifeguards.
"If you have a lifeguard sitting on the beach and there are 400 to 500 people in front of that lifeguard tower, there's a shadow area on the other side of those folks," Giles explained. "If somebody just slips below the water in those areas, like this little girl did, it's really difficult and almost impossible to detect unless you're inside those massive areas inside that surf line."
On the day Sean rescued JC, Giles said the beach had 4,000 to 5,000 people on the sand and in the water.
The department takes proactive measures like positioning lifeguards in positions they normally aren't and placing them on on-land vehicles and in boats when the beaches experience a large density of visitors or condition-driven situations, Giles said.
He added it's helpful when beach visitors stay in areas that are staffed by lifeguards, rather than go into more remote locations. And they should always wear the proper equipment, like a leash attached to their board if they are surfing.
And while beachgoers could help those nearby in distress, they should be aware of their capabilities first, Giles said.
"It's really a judgment call because not everyone can take care of a situation," he said. "It's up to their ability, and they have to determine if they can do something safely without getting injured if they have to act immediately."
In the last two years, lifeguard towers have been added between Stonesteps and Moonlight Beach and Sylvia Street, and another one was added at Seabluff in Leucadia, Giles noted. Another lifeguard was also added to the patrol lifeguard trucks.
A new Marine Safety Center at Moonlight State Beach is also expected to open later this year and be fully operational by the end of October.
Giles said the department is also looking for more lifeguards.
The numbers fluctuate each year, with 62 this year compared to 70 last year, not including part-timers.
"We're looking for qualified men and women who want to come down and be challenged," Giles said.
Sign up for the Encinitas Advocate newsletter
Top stories from Encinitas every Friday for free.
You may occasionally receive promotional content from the Encinitas Advocate.