Yoga Del Mar raises money for school in Uganda
The Ugandan children stood in a line about a mile long, tossing bricks to each other for what would become their new student dormitory.
For Katie Nager, watching this process was seeing her good efforts put into action first-hand.
Nager, studio manager at the 17-year-old Yoga Del Mar and international relations master's degree student at San Diego State University, spearheaded a community effort to raise about $2,000 for Widows and Orphans Support Organization Uganda (WOSO) earlier this summer.
For a week in late June to early July, visitors at the yoga studio dropped off cash and checks, as well as donated to an online fundraising campaign. Staff members also donated parts of their paychecks to the efforts, and more than $2,000 worth of electronics — such as MacBooks, calculators and Microsoft Office programs — were also donated by the community.
"The Del Mar yogi community was just phenomenal," Nager said. "I was pretty floored by their generosity, especially in a time when things are so chaotic and there's so much divide among communities. To see everyone come together to help a community on the other side of the world felt healing for everybody."
She said she believes people were compelled to help after learning about the poor conditions and hardships the Ugandan students there face, such as 150 girls sharing one dormitory. The children lived far away from the school, so they would stay overnight, she explained.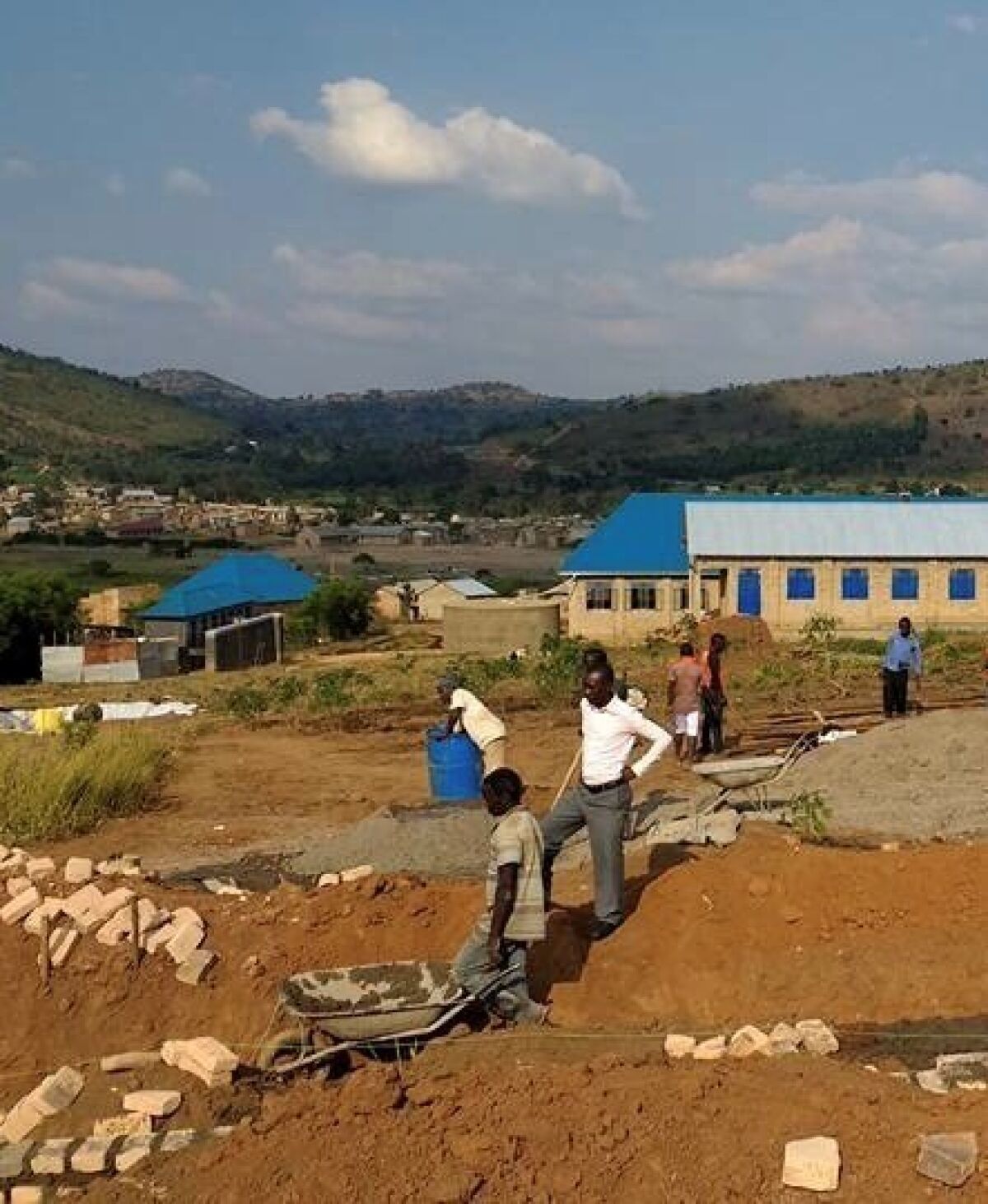 Nager, who does community development work in San Diego and has volunteered in Africa and Tanzania in the past, took the donations with her to WOSO in Uganda from July 6 to Aug. 2. The trip was part of her thesis for school, she said.
While she enjoyed raising the money, showing the workers there how to use the electronics was the most rewarding part, she recalled.
"There is only one main office, which all of the staff share," Nager said. "Thanks to the donations, the main office now has its first computer. There were just files stacked to the ceiling. To be able to give them something like this was just awesome. This software will allow them to create files and apply for grants and have solid data to apply with instead of just estimations."
Projectors and solar panels were also donated, which means the students can now have movie nights.
While she was there, the school also began constructing the new dormitories, which were partly paid for through the donations from Yoga Del Mar.
"It was so amazing to see how much you can make change happen so quickly on the other side of the world," she said.
Sign up for the Encinitas Advocate newsletter
Top stories from Encinitas every Friday for free.
You may occasionally receive promotional content from the Encinitas Advocate.