Peaches En Regalia owner hangs up longtime clothing shop for good
After 45 years in business — including nearly three decades in Del Mar — Patricia Straight will close the doors to her Peaches En Regalia clothing store for good Sept. 30.
The now-78-year-old businesswoman plans to retire and close the Del Mar contemporary women's and men's clothing shop, which she opened in 1989 at the Del Mar Plaza following years of success in Aspen, Colo.
Growing up in fashion, from designing clothes for paper dolls at age 5 to becoming a model in her preteens, Straight always dreamt of one day owning her own clothing boutique.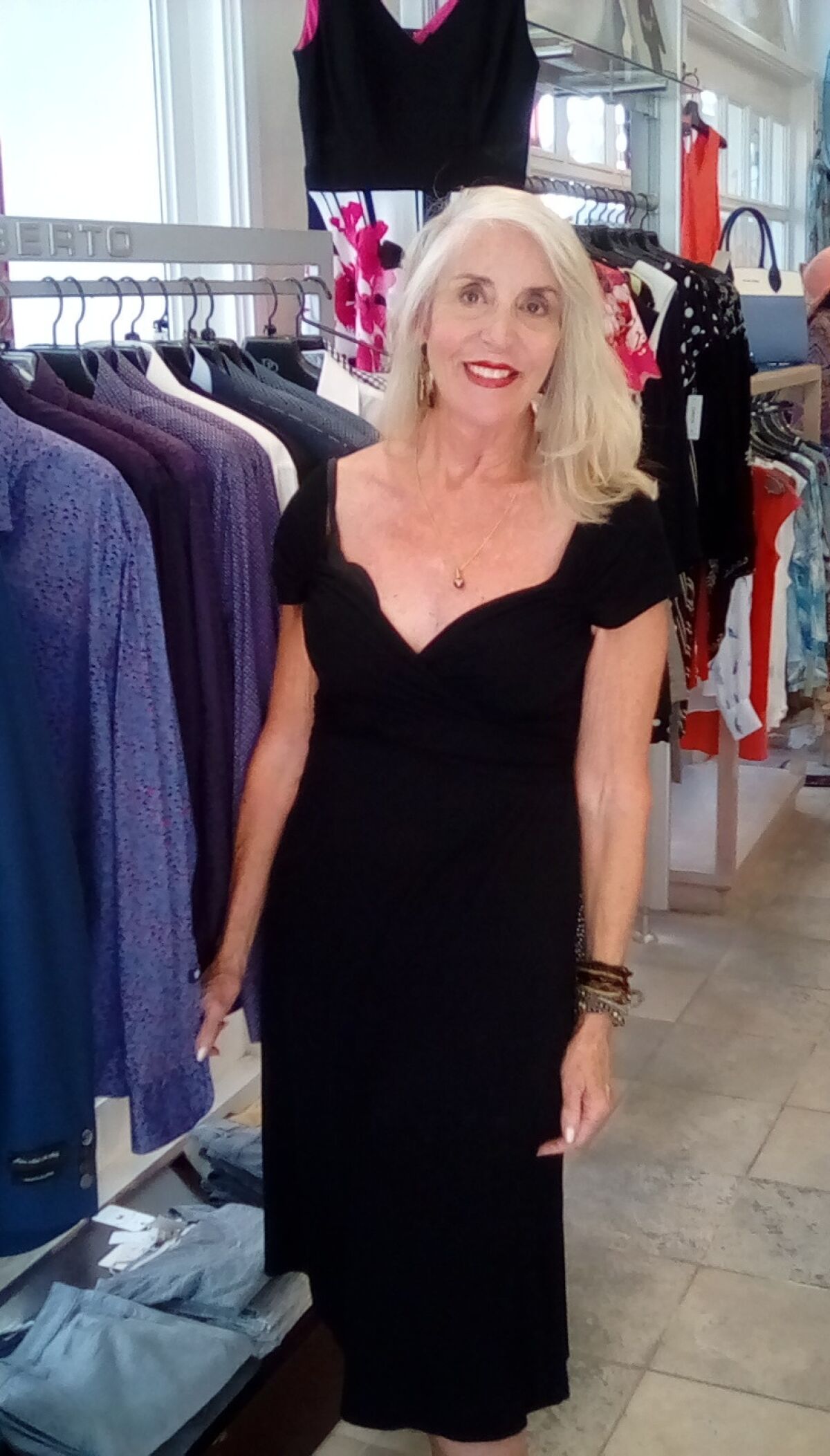 Following stints of competing in surfing competitions in Hawaii, walking the catwalks in couture outfits and even dabbling in private detective work, the Del Mar resident got her start with her own clothing business in the early 1970s in Aspen when she redesigned vintage clothing she found in thrift stores. The single mother would then flip the outfits for a profit by selling them out of the trunk of her Volkswagen Bus to support her growing son.
"Someone told me, 'You really need your own store. You're so talented, and I love what you have,'" Straight remembered.
She opened her first brick-and-mortar Peaches En Regalia store in Aspen in 1973, moving from several locations before finally landing a space on the town's main road.
Straight remembers being one of the first stores to bring high-fashion to the ski resort town for the first time. Customers who were used to seeing cowboy getup in store windows now saw the likes of Giorgio Armani and Valentino in both men and women's lines, she said.
"I was the first person in Aspen to bring in fashion that wasn't western," she said. "I brought those lines in because that's what I knew from being in LA. I had a lot of movie stars shopping there because I had this kind of merchandise."
Still, after 30 years of business in Aspen — a town she had originally planned on only staying in for a few years — Straight longed for the California ocean waves and her family. She decided to return to her home state to open a second Peaches En Regalia store, while still maintaining the Aspen business and living in that city.
The upcoming and booming Del Mar Plaza was an ideal choice for her sophomore shop, Straight said, noting she was one of the first retail businesses to open there. Straight, who also opened a menswear store called Ryan's Collection, permanently moved to Del Mar in 2002 to escape increasing rents in Aspen.
She said while she is sad to close her business, she is looking forward to spending time with her family and husband, as well as traveling.
"I've worked really hard, and I know I've done a great job," Straight said. "I've had great success and have nothing to complain about, as far as the great opportunities I've had and great people I've met."
Sign up for the Encinitas Advocate newsletter
Top stories from Encinitas every Friday for free.
You may occasionally receive promotional content from the Encinitas Advocate.