Encinitas City Council candidate Mark Muir
Encinitas City Council candidate Mark Muir, who is running for reelection after five years on the Council, has truly been serving the public for his entire adult life.
A native San Diegan, Muir was a career firefighter who eventually rose to the rank of fire chief for the city of Encinitas. In his five years on the Council, he has not accepted the retirement salary because "I'm retired and have the time to dedicate myself to protecting, preserving and promoting our wonderful city."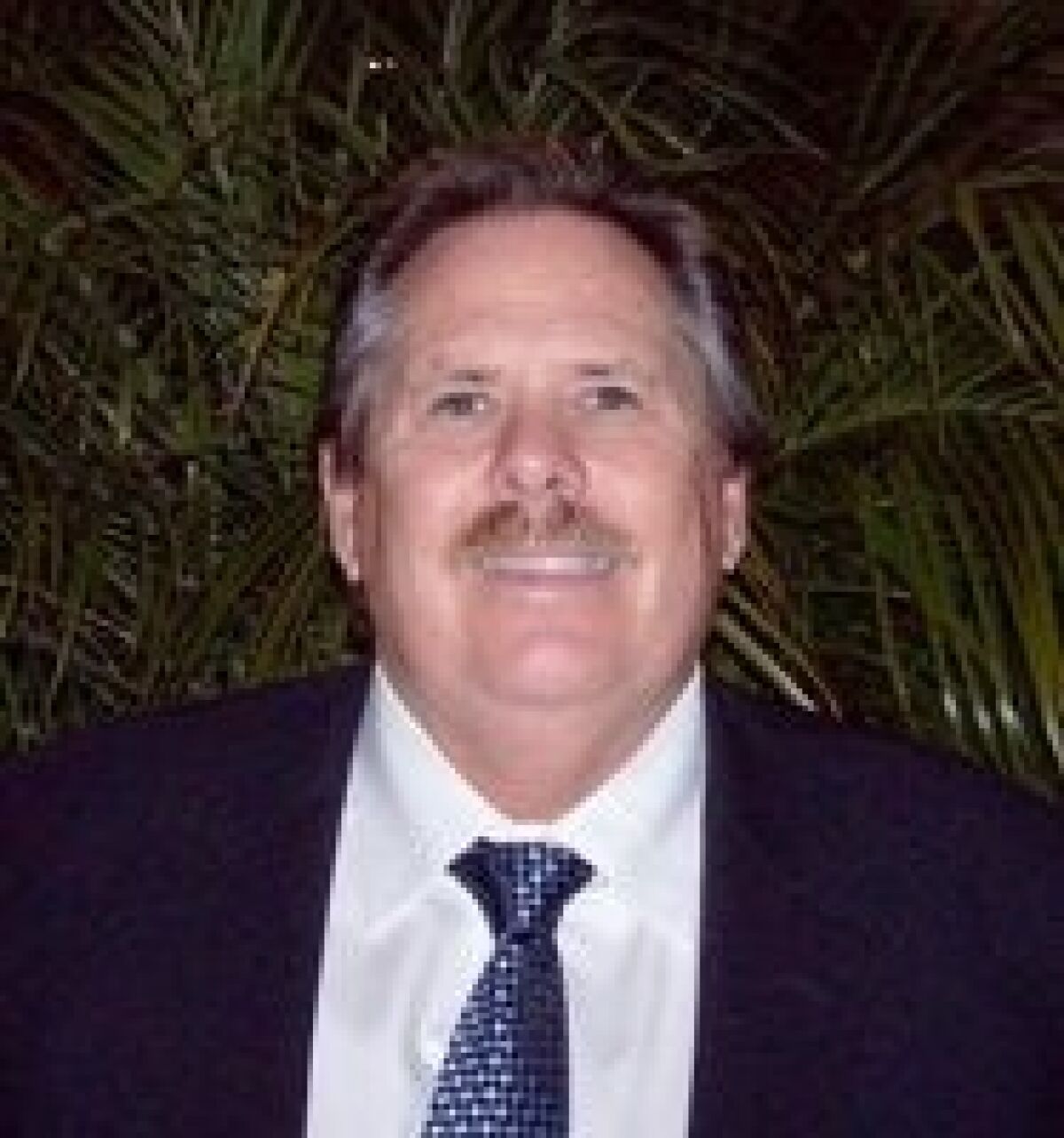 His current service extends beyond the City Council, as he is the Encinitas representative on the boards of the Encina Wastewater Authority; the San Elijo Joint Powers Authority; County Service Area (CSA)-17; North County Dispatch Joint Powers Authority (Chairperson); the Regional Solid Waste Association; the Santa Fe Irrigation District/San Dieguito Water District Badger Water Facilities Finance Authority; the Santa Fe Irrigation District/San Dieguito Water District Joint Facilities Advisory Committee; and the San Diego Association of Governments (SANDAG), and was recently elected as Chairperson of the San Diego County Water Authority.
Muir has been named one of the top 25 leaders in the past 25 years, a Community Hero by the Encinitas Chamber of Commerce and awarded the San Diego County Taxpayer Golden Watchdog for his leadership on the creation of the North County Fire Management Services Cooperative Agreement.
It all adds up, he says, to qualifications that he hopes the public considers when deciding which three of the five candidates — Muir, fellow incumbent Tony Kranz, Planning Commissioners Tony Brandenburg and Tasha Boerner Horvath, and former Assembly candidate Phil Graham — should fill the open Council seats on Nov. 8.
"My strong public service experience, fiscal record and community representation make me the most qualified candidate to fight for a balanced budget, prioritize spending and protect our local quality of life," Muir said in an email to the Encinitas Advocate.
The biggest challenge Muir says the Council faces right now is passing the Housing Element, which is on the ballot Nov. 8 as Measure T.
"It's a difficult process to educate and inform voters on the opportunities and consequences of having or not having a legal, balanced and quality housing plan that addresses community character and protects our small beach town quality of life," Muir explained. "I think it's important for the community to educate themselves on Measure T and make an informed decision."
Other issues Muir would like the chance to continue working on from the Council dais include preserving community character and environmental stewardship.
"I have the best voting record on the Council for protecting community character and fighting against development projects that don't fit into a neighborhood," Muir said. "As a longtime Encinitas resident and native to this area, I treasure the natural resources and environment we're lucky enough to enjoy. That's why I've worked hard to ensure our city dedicates resources to improving our environment, to protect our community from overbuilding and recently requested that the Council do more to acquire open space and recreational trails.
"I'm dedicated to protecting and preserving our local neighborhoods and community."
Muir and his wife Maureen, a San Dieguito Union High School District board member, have one son, Scotland. Mark Muir earned an associate degree in fire science, a teaching credential and a bachelor's degree in emergency planning, and he's currently working toward completion of a master's degree in public administration from San Diego State University.
Sign up for the Encinitas Advocate newsletter
Top stories from Encinitas every Friday for free.
You may occasionally receive promotional content from the Encinitas Advocate.