Encinitas to help research community choice energy plan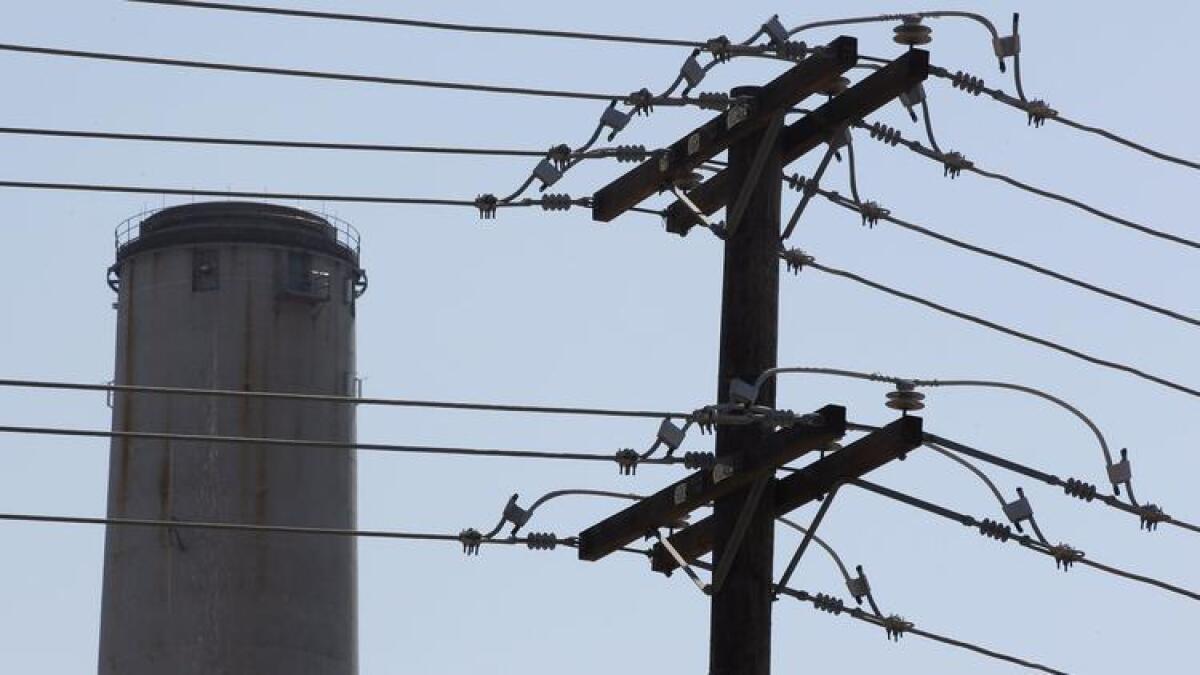 Encinitas will pay for part of an estimated $100,000 study to determine whether setting up a regional alternative to San Diego Gas & Electric is a good idea, the City Council agreed this week.
During June 28's lengthy meeting — the last before the council's month-long summer recess — the panel also gave its initial approval to a new permit system for alcohol-serving businesses and backed a draft city Climate Action Plan that now must undergo environmental review.
Encinitas' acting climate plan administrator, Crystal Najera, told the panel that Del Mar officials already have agreed to participate in what's envisioned as regional Community Choice Energy study, and Carlsbad and Oceanside may come on board too. In the coming months, the cities will settle on who is participating and how much each will pay, and then a formal cost-sharing agreement will be presented.
Celebrated by environmentalists as a way to promote the use of alternative energy sources — including wind and solar — Community Choice Energy programs are nonprofit government entities tasked with procuring electric power for residents and businesses. They've been established in eight communities in California, including Marin County.
If the North County coastal communities decide to create one, the new government entity would buy energy from a variety of suppliers and pay a fee to SDG&E to use its transmission lines, Najera said.
"It really means we as a community get to choose our energy options," Jim Wang, an Encinitas Environmental Commission member told the council as he described why he supported the proposal.Not everyone, though, is ready to rush into the new energy option. While several North County cities are exploring the possibility and Solana Beach has decided to develop its own program, the San Diego County supervisors decided to hold off on their proposed Community Choice Energy research project in February after utility industry representatives raised concerns.
None of the eight public speakers at Wednesday night's Encinitas council meeting opposed the idea. While speaking on another agenda item, a SDG&E representative stressed that traditional energy suppliers are strong proponents of renewable energy too.
A record-setting, 43 percent of SDG&E's energy comes from renewable sources, said Adaline Woodard, the company's public affairs manager.
In addition to backing the research proposal, the council also agreed Wednesday night to accept a draft version of citywide Climate Action Plan, which mentions establishing the Community Choice Energy program as a goal. Creating the program would be a key way for the city to drastically reduce its greenhouse gas emissions, Najera said.
The draft climate plan, which will replace one the city adopted in 2011, sets carbon-reduction targets the city hopes to achieve by 2020 and 2030 through changes in city policies and regulations. It next needs to undergo state environmental review.
In other action Wednesday night, the Encinitas council agreed to give initial approval to a draft "deemed approved" ordinance that will establish a new permit system for alcohol-serving businesses, requiring them to meet city noise and public nuisance standards in order to keep their permits. The permit system will require a second council vote when the council returns from its summer recess. If approved, it could go into effect in September.
There won't be a fee to obtain the new permits, but permit violators could face fines and repeat offenders could have their permits revoked. A first-time offense carries a $500 fine, a second offense within a year could result in a $1,000 fine and an administrative hearing.
Sought for several years by downtown residents, the "deemed approved" permit system aims to combat problems with late-night noise, public drunkenness and other alcohol-related issues along the Coast Highway 101 corridor. Though the focus is on the downtown, the permit system will be applied to all of the city's 134 restaurants, bars and other establishments that serve alcohol for onsite consumption.
Henry is a freelance writer in Encinitas.
Sign up for the Encinitas Advocate newsletter
Top stories from Encinitas every Friday for free.
You may occasionally receive promotional content from the Encinitas Advocate.