Gaspar prepares for role as newest county supervisor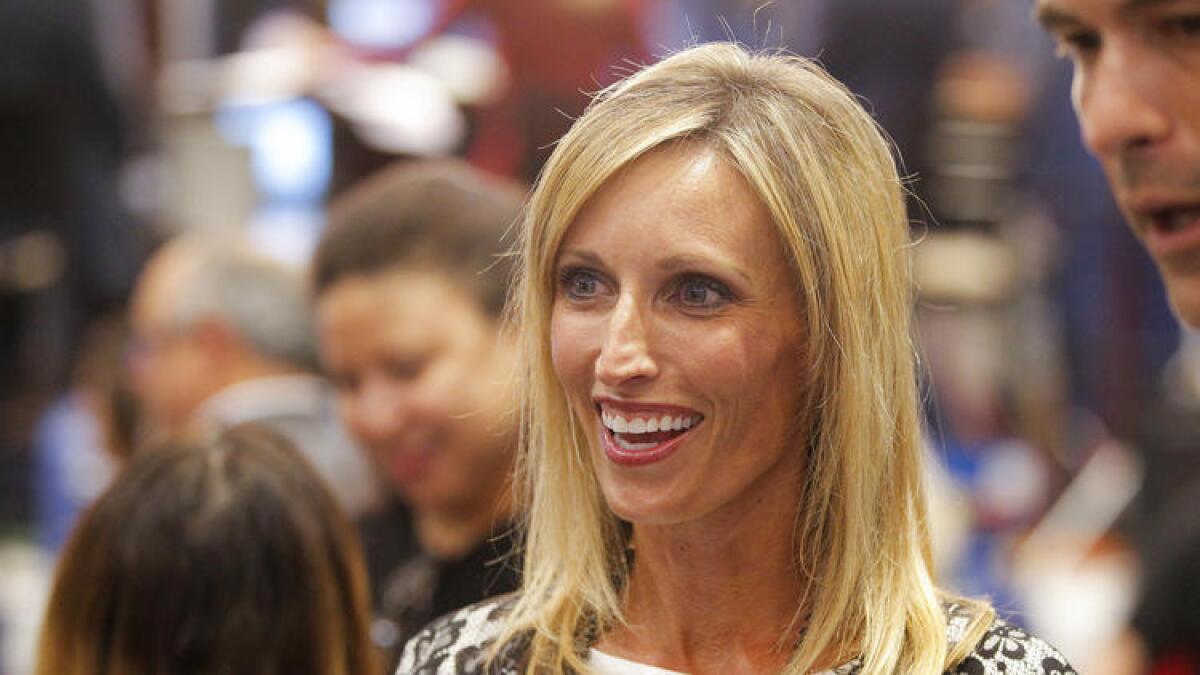 It took 20 days for Kristin Gaspar to learn how she'll spend the next four years.
On Nov. 28, after thousands of late mail-in and provisional ballots were counted, Gaspar had a solid lead in her race for San Diego County supervisor, and incumbent Dave Roberts called to concede the election.
"It was pretty surreal to really lose and win all in the same election cycle," she said in an interview on Nov. 29. "It was really an adventure."
Gaspar, currently the mayor of Encinitas, had a come-from-behind win after early returns on Nov. 8 showed her trailing by about 2,200. As of Nov. 30, she led Roberts with 50.27 percent of the electorate, a 1,252-vote advantage.
She's largely been quiet since Election Day, leaving most interviews about the election to her campaign consultant, who was, at best, cautiously optimistic.
The election, and the steady counting of ballots, wasn't really on her mind, she said Nov. 29. She was tending to government affairs in Encinitas, minding her physical therapy business, and coaching her team of young cheerleaders.
She wasn't watching the Registrar of Voters' website for daily updated results, but rather relied on family and supporters to track the race and text her the latest results each evening.
"My dad thinks he's developed carpal tunnel from hitting refresh so many times," she said.
When she's sworn in on Jan. 2, she'll be the second new supervisor in more than two decades, and the first to unseat an incumbent in more than three.
Now she has to transition into her role as one of the region's top elected officeholders. Building her staff is her first priority, she said.
"As the congratulatory messages were coming in, so were the resumes," she said.
She's looking to hire her chief of staff first followed by the subordinate positions. She didn't say if she has someone in mind for her top aide, but she's looking for a person who knows the county well, understands government operations, and will have a good relationship with her district. If she's re-elected in 2020 she would be the most senior member of the board due to term limits that will force the other four supervisors out of office.
Chief Administrative Officer Helen Robbins-Meyer, the county's top manager and boss of its 17,000 employees, called to arrange a meeting and to help Gaspar learn important details of her new job. Gaspar said she's also planning to speak with department heads to get a better understanding of public safety operations, social services, and other county issues. She said she toured several facilities during her campaign.
During her campaign she met with the four supervisors she'll join.
Like her, all are Republicans. Roberts was the lone Democrat and first new member on the board in two decades when he was elected four years ago.
"I was actually really excited after I left individual meetings with each supervisor," she said. "With each one there were areas where I could see myself working with them on. For example, Dianne Jacob is focused on safety and senior areas. Those are areas where I am passionate as well."
She's also learning the county at large, as well as her district, a jurisdiction that includes northern San Diego, coastal cities Del Mar, Solana Beach and Encinitas, and inland areas including Escondido and the San Pasqual Valley. Nearly all of the area's 630,000 residents live in an incorporated city.
"My commitment over the next several months is investing more time with the community," she said. "The fact is the supervisors are making decisions with the entire regions, not just district three."
Staff from the physical therapy business she runs with her husband took up some of her professional duties during the campaign, and will be able to keep the company running while she serves as a supervisor, she said.
"This is absolutely a full-time position and I will be giving it my full time commitment," she said.
Supervisors are paid $153,290 annually.
And she is also listening to Roberts. Gaspar said he was gracious when they spoke for around 30 minutes on Nov. 28. At first, she didn't know who was calling.
"I was really pleased with the conversation we had," she said. "It was a bit surprising to receive the call, I had a brand new phone so I didn't even have his contact."
Roberts was also a rare fresh face on the board among colleagues with decades of experience.
Roberts declined to comment, but has previously said that it was tough being the new guy since nobody knew how to guide a supervisor into their new job.
"For him, he was the first supervisor in a very long time, so he got to experience the first transition that the county did," Gaspar said. "I am sure mine will be a bit smoother, but he wanted to provide some tips and insights into his couple of first months in office."
He also encouraged her during their conversation, she added.
"He made it very clear that he wants me to be successful," she said.
What's next for Roberts isn't clear. But in an email to he sent to supporters on Monday, he asked them to show compassion, conviction and remain dedicated to their ideals.
"Only together will we fight and secure a brighter future for all of our families," he wrote.
He also told them that he would stay involved.
"I am looking forward to continuing to work to fulfill our vision for a prosperous San Diego County that protects our quality of life today and for future generations," he wrote.
— Joshua Stewart writes for the San Diego Union Tribune
Sign up for the Encinitas Advocate newsletter
Top stories from Encinitas every Friday for free.
You may occasionally receive promotional content from the Encinitas Advocate.