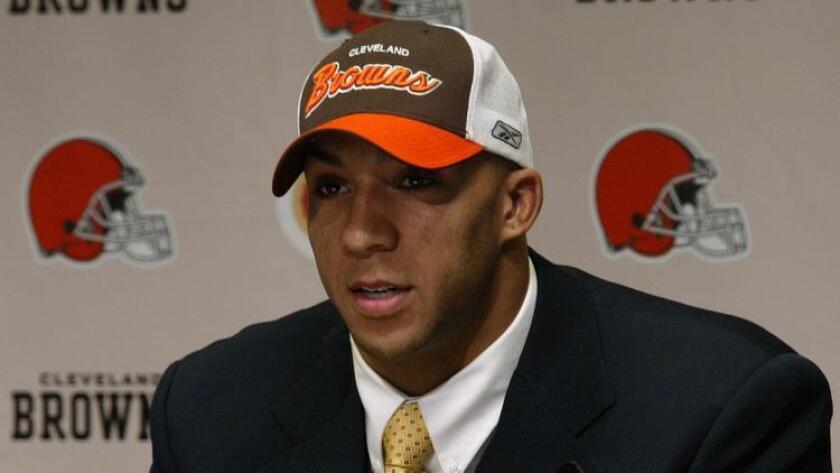 Kellen Winslow Jr., a former NFL player and the son of Chargers Hall of Famer Kellen Winslow, was arrested Thursday, June 7, on suspicion of residential burglary in Encinitas, a sheriff's official said.
Winslow, 34, was arrested after deputies responded to reports of a possible burglary in the Park Encinitas Mobile Home Park on El Camino Real near La Entrada, said sheriff's Lt. Karen Stubkjaer.
A resident had called deputies around 2:40 p.m. after seeing a man he didn't recognize walk into a neighbor's residence. He went to confront the intruder and the man left, driving away in a black SUV, Stubkjaer said.
Sheriff's deputies checking the area located a vehicle matching the description of the SUV on El Camino Real. Stubkjaer said Winslow was "positively identified" as the person who had been in the residence and was arrested and booked into Vista jail.
He was being held on $50,000 bail on one count of first-degree burglary on Thursday night, June 7, according to a sheriff's website. He was released from the jail about 1:30 a.m., according to San Diego News Video, which posted video of Winslow leaving and getting into a red van with a male driver.
Winslow grew up in San Diego and attended Patrick Henry and Scripps Ranch high schools before attending the University of Miami.
-- City New Service contributed to this report.
--Karen Kucher is a reporter for The San Diego Union-Tribune
---