New classroom buildings open at Oak Crest Middle
New classroom buildings opened this fall at Oak Crest Middle School, bringing a modern look to the campus on Balour Drive that first opened back in 1957.
The new science classroom quad was completed this summer using Prop AA funds, the $449 million bond initiative approved by voters in 2012 to improve and modernize all San Dieguito Union High School District campuses.
The district's Prop AA Independent Citizens Oversight Committee hosted a projects tour on Oct. 3 showing off the variety of projects going on throughout the district, from Oak Crest Middle School to the new performing arts center at Torrey Pines High School set to open in 2019.
The new Oak Crest classroom building contains nine classrooms, seven of which are science classrooms and two are general instruction. The building also includes shared science prep rooms, as well as both staff and student restrooms.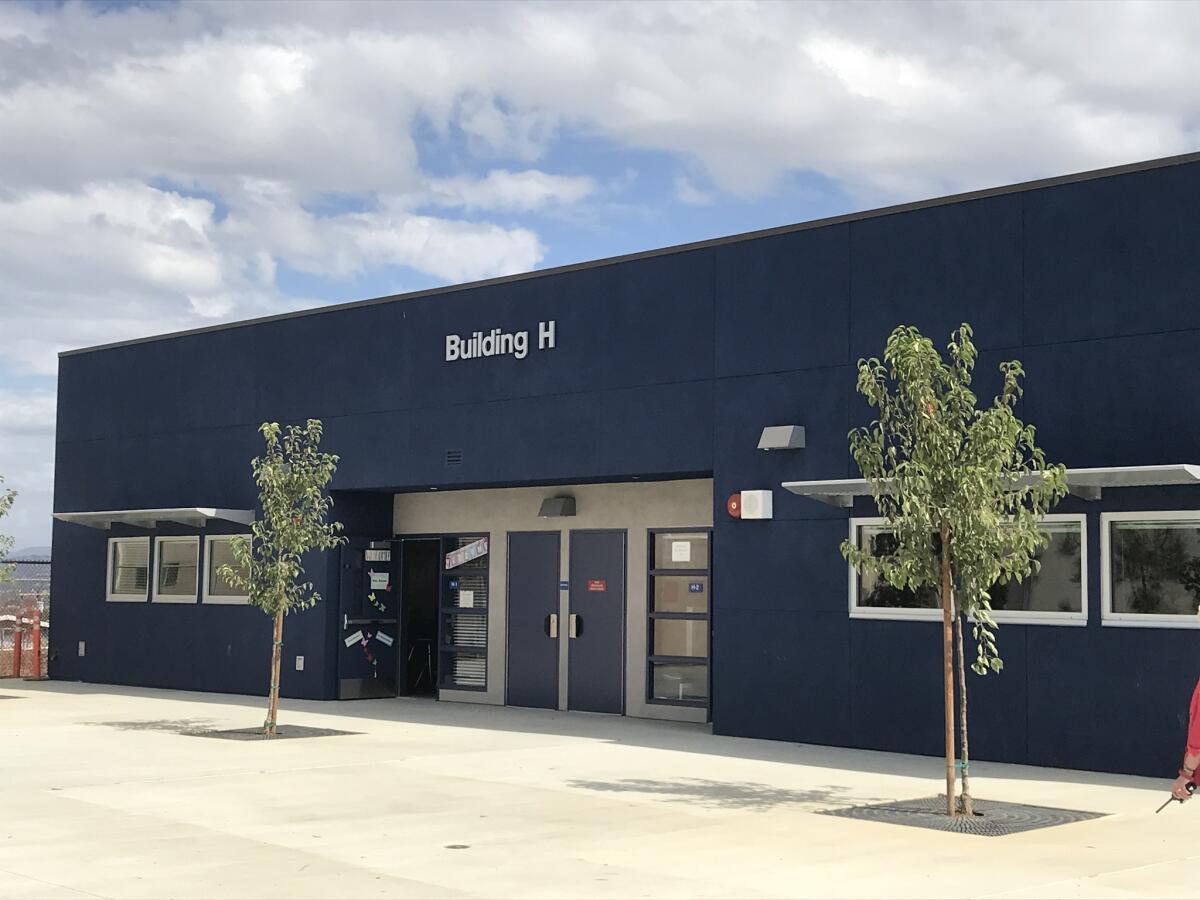 Oak Crest's new buildings are a mix of deep ocean blue and corrugated steel with modern roof-lines and lots of windows for natural lighting. Efforts will be made to tie-in the architectural style and color scheme of the new buildings with the older part of campus.
Oak Crest's new look also includes new trees, landscaping and seating, particularly refreshing the science quad toward the back of campus that had previously been a "no man's land" of old concrete, according to John Addleman, executive director of planning service. The school's blacktops were all repaved over the summer resulting in brand new basketball and volleyball courts. New shade structures were also installed.
The next phase of construction for Oak Crest will be the administration building, which is set to open in fall 2019. In 2016, the building was gutted by an arsonist's fire so the new structure will be funded by a combination of Prop AA dollars and insurance money.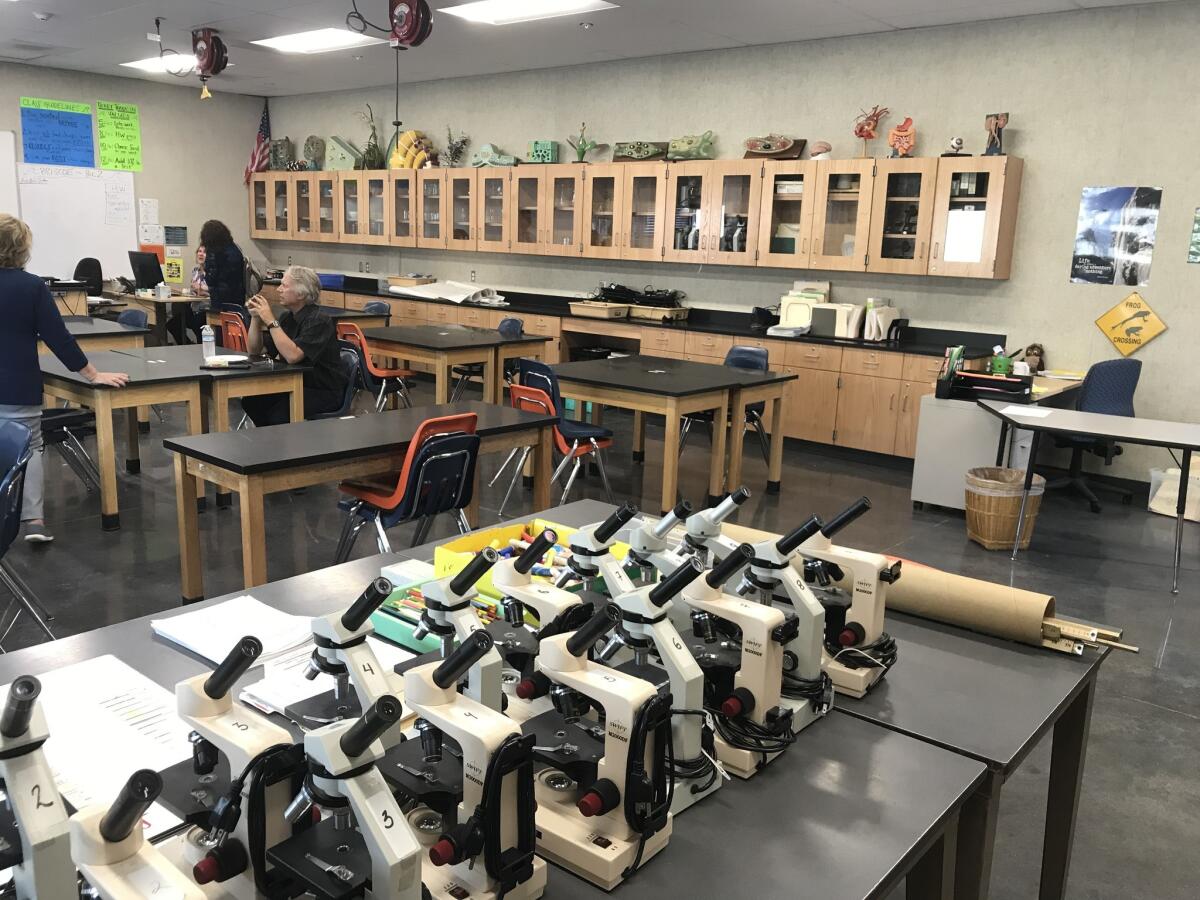 Last week, a 22-year-old Encinitas man pled guilty to a three-week arson spree that included fires set at Oak Crest and St. Andrew's Episcopal Church. He was sentenced to 10 years in federal prison.
Prop AA work is ongoing at two other Encinitas campuses. Diegueno Middle School's new classroom building is preparing to welcome teachers and students in October and construction continues on a new classroom arts and humanities building on the San Dieguito High School Academy campus. The new 33-classroom building will be the second largest classroom building in the district once it is completed in 2019 and will match the look of the new science and math building that opened in fall 2017.
Sunset High School on Requeza Street will also see Prop AA work begin next summer. Since 1980, Sunset has been a campus of portables—the portables and the district's warehouse on site will be demolished and replaced with a new campus of two-story and single-story classroom buildings and a multi-purpose room. The campus will also be the new home for the district's Adult Transition Program for special education students ages 18-22.
The district is set to begin construction in summer 2019 with the school ready for students in fall 2020. During construction, Sunset students will temporarily move down the street to the portable classrooms on the San Dieguito campus.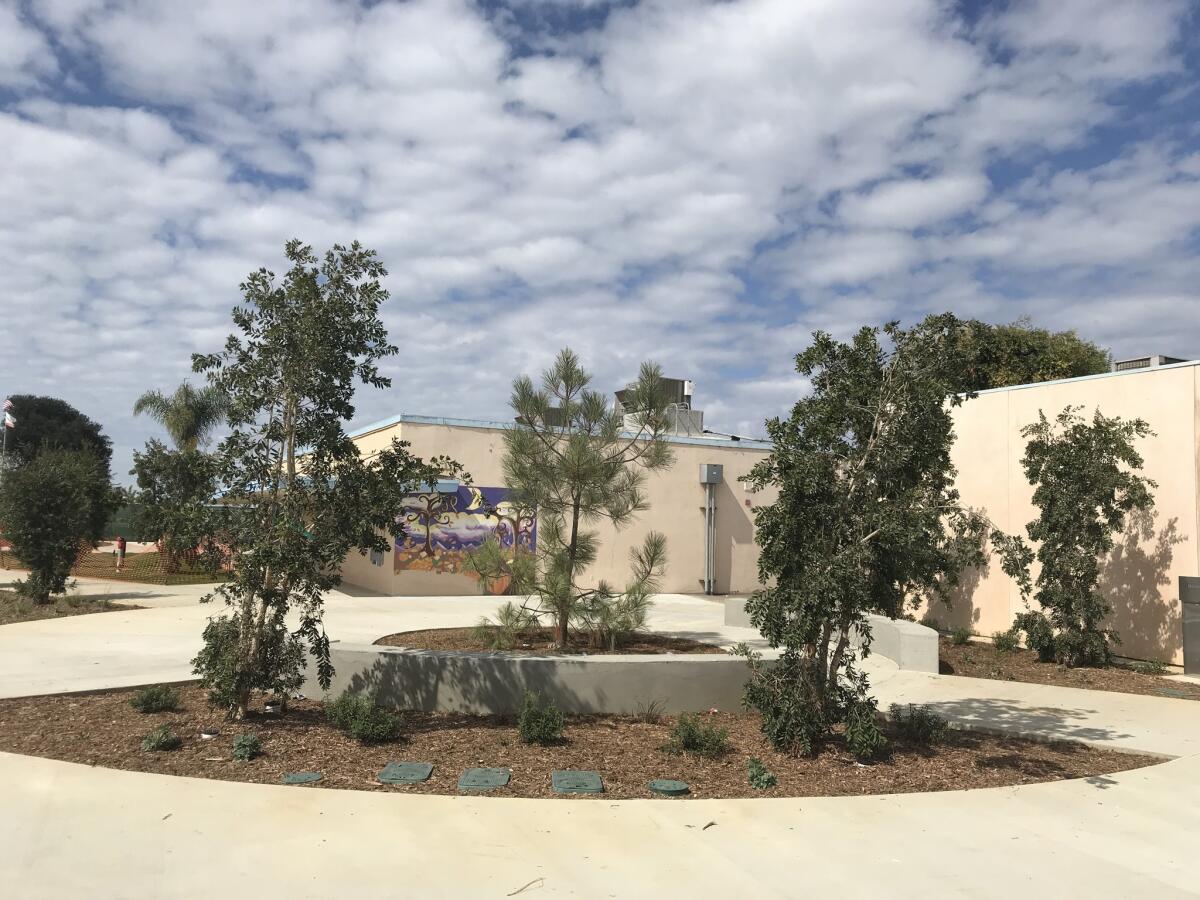 Sign up for the Encinitas Advocate newsletter
Top stories from Encinitas every Friday for free.
You may occasionally receive promotional content from the Encinitas Advocate.