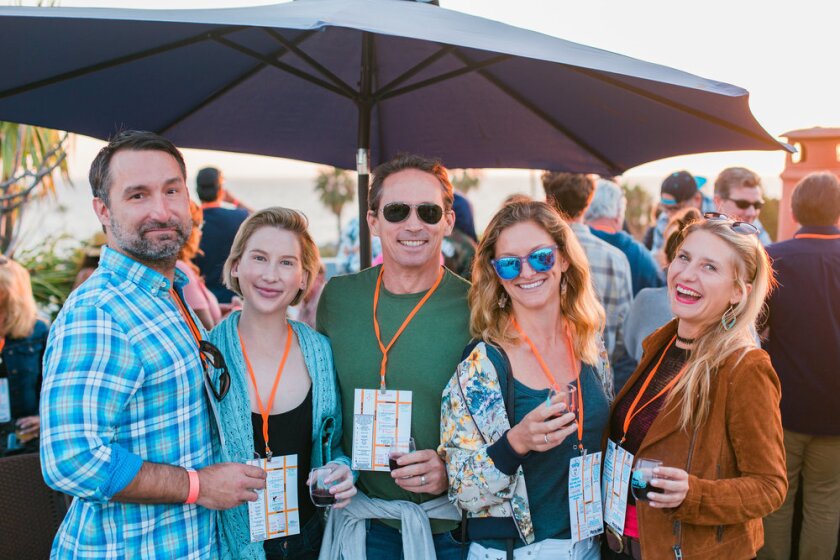 Cardiff 101 Main Street will present the 10th Annual Taste of Cardiff on May 2 from 5 to 8:30 p.m. at the Cardiff-by-the-Sea Town Center.
Join the community in celebrating culinary flavors and local crafted libations that make the downtown Cardiff district so unique. Restaurants will compete for the 2019 Taste of Cardiff Golden Fork Award while local businesses host Sip Stops of libations.
The 2019 Taste of Cardiff Restaurant Lineup Includes: Best Pizza & Brew, Bump Coffee, Cardiff Beach Bar at Tower 13, Cardiff Seaside Market, Cicciotti's, East Coast Pizza, Fish 101, Fro Yo By-the-Sea, Ki's Restaurant, Pacific Coast Grill, Rimels, Sambazon, Starbucks, Sushi Lounge, Trattoria Positano and VG Donuts.
Cardiff Animal Hospital hosting St. Archer Brewing and M Kombucha
Cardiff-by-the-Sea Lodge hosting JuneShine, Stone Brewing, Boochcraft, Living Tea Kombucha, Karl Strauss, Abnormal Beer Co., Pure Project LLC
The Diamond Shoppe hosting Pizza Port
Chase Bank hosting BrewDr Kombucha
Fowler's Boutique hosting Ballast Point
Postal Annex hosting Coronado Brewing
New Balance hosting The Lost Abbey
Sea + Wander hosting Culture Brewing and Harmless Harvest
Shoreline Properties hosting Duckfoot Brewing Co. & Gravity Heights Beer
Steele Realty hosting Oceanside Brewing Co.
The music lineup will include
Shift Music / Symbiotic Culture playing at Cardiff Lodge
Bucket Ruckus playing at Ki's Restaurant
Aviator Stash playing at Cardiff Animal Hospital & photos with Camera Camper
Bach to Rock playing at Rimel's Restaurant
Nightengayles playing at Cardiff Beach Bar at Tower 13
After Icarus playing at New Balance
Frankie T playing at Sea + Wander
---