Encinitas Small Business Support Fund seeks donors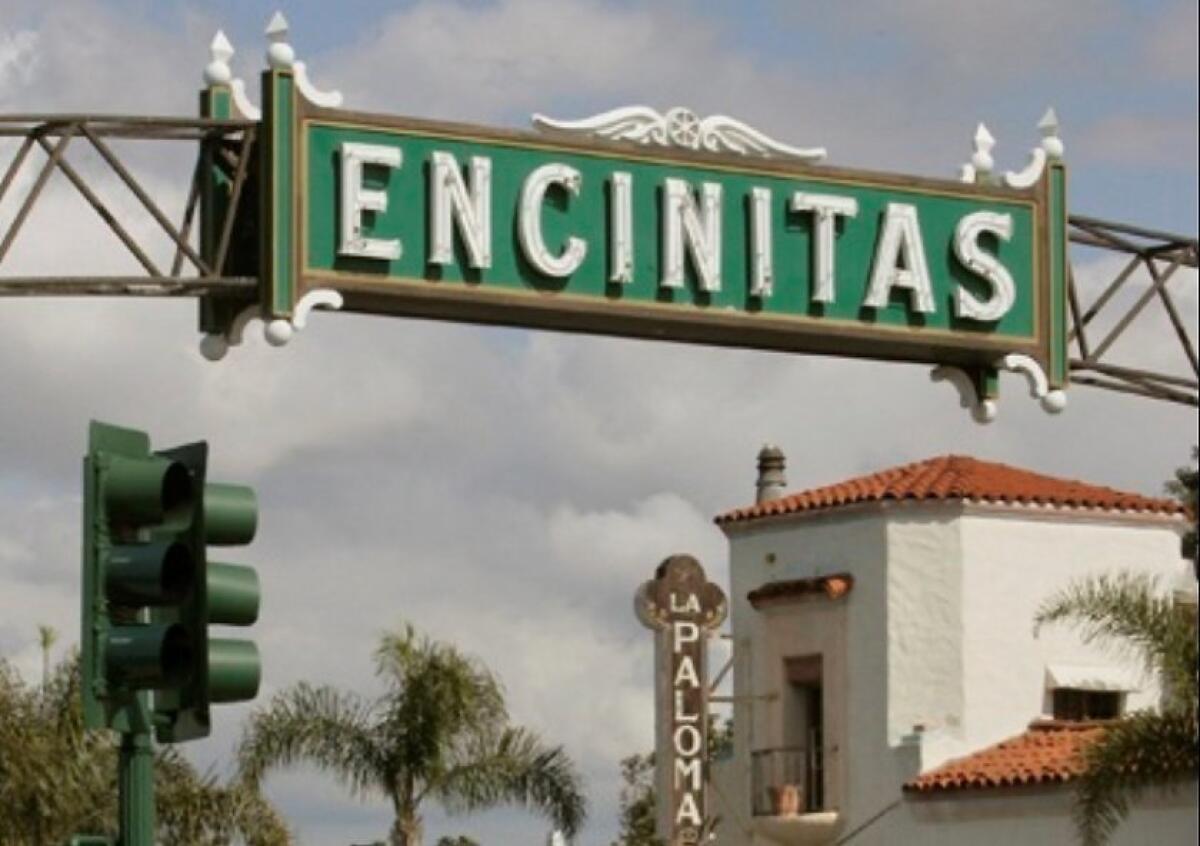 With assistance from private foundations, the city's three MainStreet associations are soliciting donations to create a grant program for small businesses struggling amid the economic fallout of COVID-19.
In partnership with the Cardiff-by-the-Sea Foundation and the Harbaugh Foundation, the Leucadia 101, Encinitas 101 and Cardiff 101 MainStreet Associations are determined to raise $100,000 to create the Encinitas Small Business Support Fund.
Business owners would apply to the fund for grants ranging from $2,000 to $10,000.
The Harbaugh Foundation, a grant-making charitable foundation with strong ties to Encinitas, has pledged a dollar-for-dollar match of the first $30,000 in donations to the small business fund.
Applying for an Encinitas Small Business Support Fund grant can begin once the fund reaches $100,000, said Annika Walden, founder of the Cardiff-by-the-Sea Foundation. Based upon the large number of inquiries she has received from people wanting to help, Walden said she expects that to be soon.
When the application period begins, business owners will complete a one-page, online form to apply. A panel of representatives from the MainStreet groups and a select committee will score the applications. Reviewers will examine the financial status of the applying businesses and give extra consideration to those most at risk of closing their doors.
The application process will be easy and fast.
"To get government assistance, the biggest issue small businesses face is red tape," Walden said. "This will be different."
Leveraging initial donations with matching funds from the Harbaugh Foundation will accelerate the growth of the small business support fund.
"This is an investment right back into our community to ensure our local businesses will survive," said Harbaugh Foundation Director Joe Balla. "We anticipate all kinds of donors. It could be a sixth-grader contributing $5 of allowance money because $5 will become $10. Or it could be $2,000 from a thriving local business. We anticipate and encourage wide community support for our small business community."
In 2016 in Cardiff, a $110,000 gift from the Harbaugh Foundation launched an open space improvement program to create the Harbaugh Seaside Parkway west of San Elijo Avenue between Chesterfield and Liverpool drives. Last month in Solana Beach, local residents celebrated the dedication of Harbaugh Seaside Trails, a 3.4-acre park and trail system secured through a $1.1 million Harbaugh Foundation grant.
Learn more at www.encinitassupportfund.com — News release

Sign up for the Encinitas Advocate newsletter
Top stories from Encinitas every Friday for free.
You may occasionally receive promotional content from the Encinitas Advocate.