Encinitas Union School District braces for prolonged school closures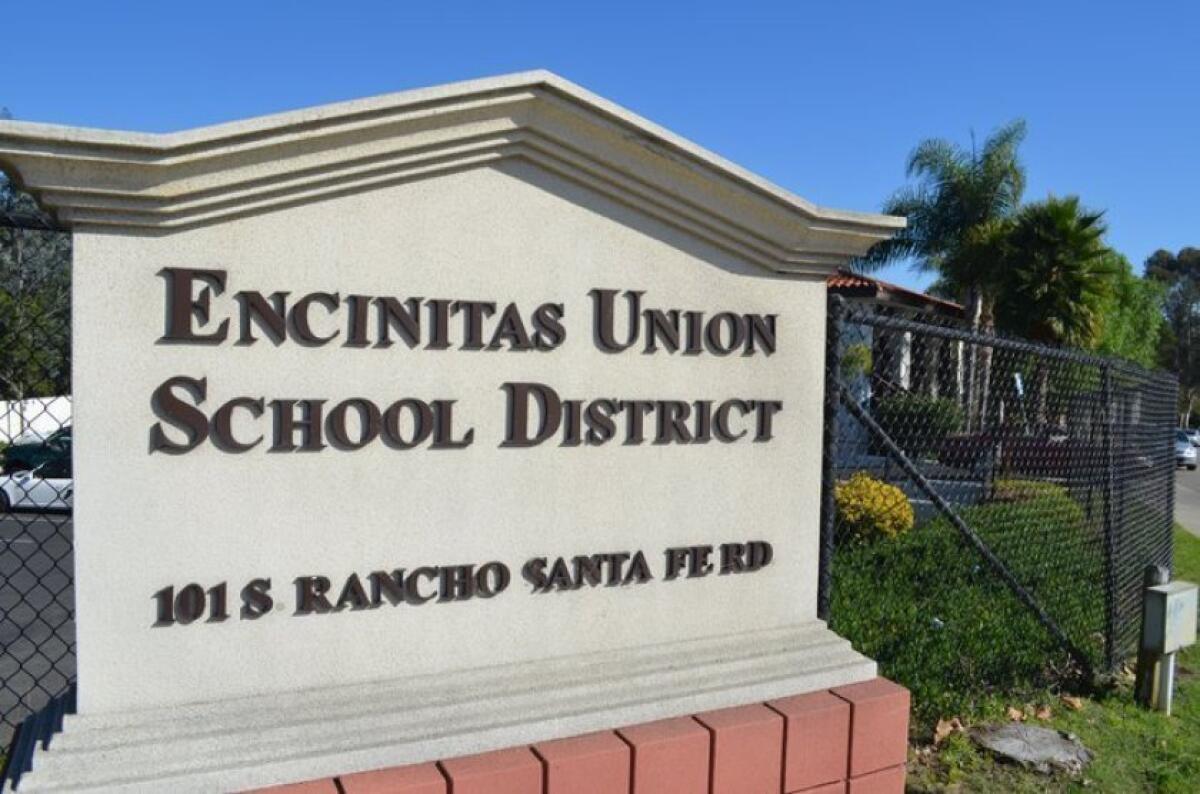 With schools closed indefinitely due to the novel coronavirus pandemic, Encinitas Union School District leaders face many questions about when students will return to school, how the curriculum will be re-engineered and budgetary adjustments.
"What does it look like when our children come back to school?" said Andree Grey, superintendent of the Encinitas Union School District, during the board of trustees April 14 meeting, held remotely on Zoom.
She said having California students repeat their current grade is not under serious consideration by leaders across the state. Reopening schools during the summer break could be an option, she added, if districts are provided the funding that would be required.
Over the last month, students and teachers in Encinitas Union schools have been staying at home and getting acclimated to the digital learning tools available through the district's website.
"We needed to keep learning happening and we needed to keep some kind of connection," Grey said.
The district announced last month that schools would close March 16 to help curb the spread of COVID-19, the disease caused by the coronavirus. Schools remain closed following the regularly scheduled spring break from March 30 to April 10.
In a letter to families on March 18, Grey said the district was planning for schools to reopen after spring break, but schools all over the country are still closed as they comply with shelter-in-place and social distancing public health orders that have since been put into place. Gov. Gavin Newsom originally predicted that schools would not reopen before summer.
Encinitas Union school board member Marla Strich said "it's really hard to plan without knowing what your future is going to look like."
"There aren't really great answers," board member Rimga Viskanta added.
During the shutdown, the district has served about 400 meals to students. Donations to the Encinitas Educational Fund to help mitigate the effects on families experiencing job loss, food insecurity and other hardships because of the public health crisis are also encouraged.
The city of Encinitas announced on March 15 that an individual at Olivenhain Pioneer Elementary had tested positive for COVID-19 and was being monitored while quarantined at home. There are 34 positive COVID-19 cases in Encinitas as of April 14, according to county data. In North County coastal cities from Del Mar to Oceanside, there are 143 cases.
The board of trustees also approved an updated salary schedule for certificated staff for the 2020-21 school year based on years of service, in addition to new rates for substitute teachers.
Sign up for the Encinitas Advocate newsletter
Top stories from Encinitas every Friday for free.
You may occasionally receive promotional content from the Encinitas Advocate.