Encinitas fifth-grader named history bee champion
Encinitas fifth-grader Quade Kelley was among 10 winners of the inaugural Who Was? History Bee, a contest based on the popular children's book series hosted by Penguin Young Readers.
The contest drew more than 25,000 students from across the country in grades 3 to 5.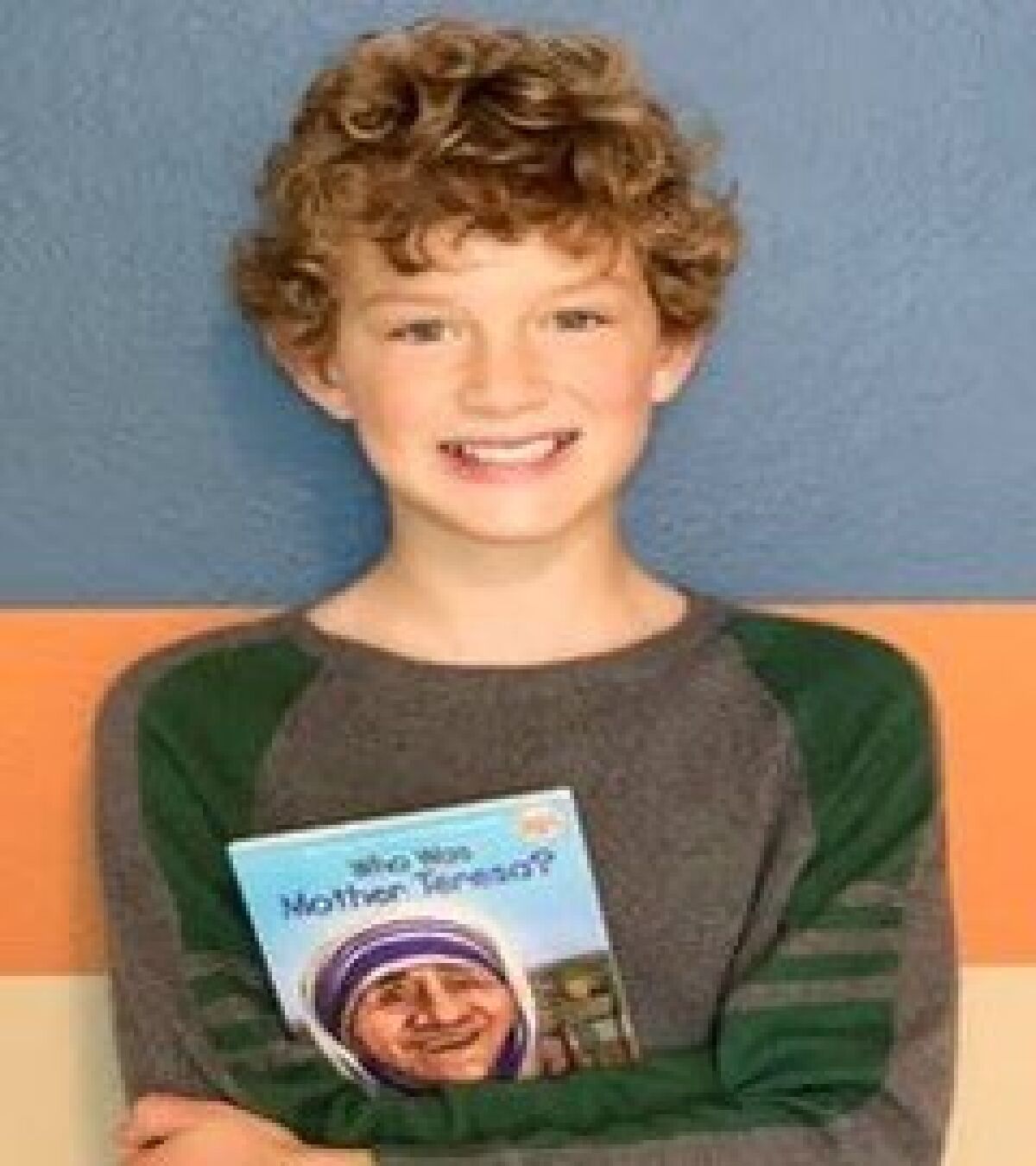 Upon learning he was a finalist, Quade, who is homeschooled, said he felt "the best happiness you can get, exhilaration basically."
The 10 finalists were originally supposed to travel to New York to compete in the history bee championship May 4, but the event was canceled due to the COVID-19 pandemic.
Instead, they learned that they were all named winners during a video call with Jeff Kinney, author of the "Diary of a Wimpy Kid" series, and Patrick Kinney, author of "Who is Jeff Kinney?"
Each finalist received $2,000 and a library of 50 Who Was? Books, in addition to $500 for them to donate to a hospital, nonprofit or related organization.
Quade selected United Through Reading, a local nonprofit for which his grandfather served as a founding trustee.
His road to becoming a finalist included a written history test and an essay about his hero from history, Mother Teresa.
"I admire Mother Teresa because she was an ordinary person who showed great compassion," he wrote, "and is an example of how love can change the world and make the world a better place."
Quade said that the cancellation of the championship was disappointing, but that he was grateful for the opportunity. He added that the experience "was really fun" overall.
"History is like a giant chain, and we're all different links in the chain, and if one chain breaks, then the chain isn't as strong as it could be," he said.
Francesco Sedita, president and publisher of Penguin Workshop, said in a statement that the company is "incredibly proud of the 10 winners."
"This honor comes at a time when we are witnessing history in the making," Sedita said. "With heroes rising every day, it is more valuable than ever for young people to contemplate the past, and the remarkable individuals who have changed the world for the better."
Sign up for the Encinitas Advocate newsletter
Top stories from Encinitas every Friday for free.
You may occasionally receive promotional content from the Encinitas Advocate.