Newsom orders indoor uses in gyms, salons, malls, churches, more to close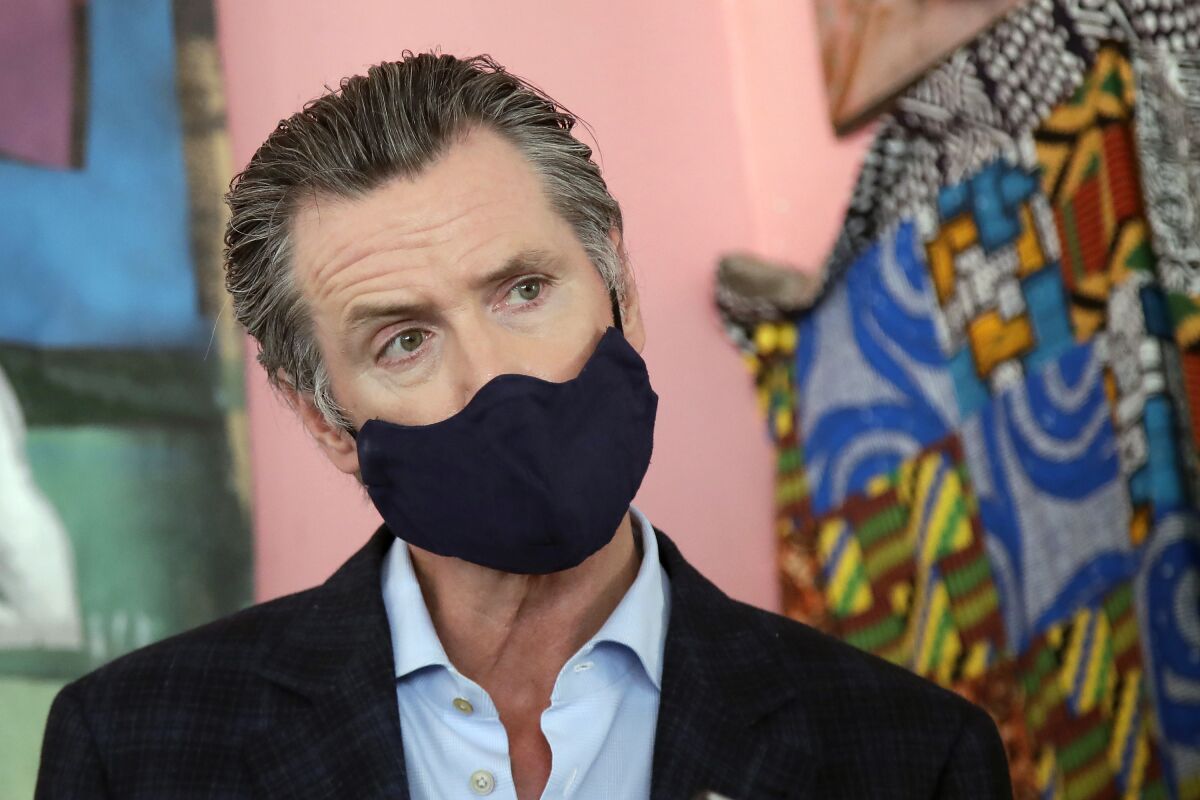 Gov. Gavin Newsom cites rising COVID-19 cases Monday in ordering closures in 30 counties, including San Diego
SAN DIEGO —
Gyms, salons, churches and malls are among the sites that must reclose indoor operations in 30 counties around the state, including San Diego County, Gov. Gavin Newsom announced Monday, July 13, as COVID-19 cases continue to rise.
About 80 percent of the state's population lives in areas affected by the newly ordered closures.
"We are moving back into a modification mode of our original stay-at-home order, but doing so using what is commonly referred to as a dimmer switch, not an on and off switch," Newsom said during an update on the state's response to the pandemic.
San Diego County has seen COVID-19 case spike in recent weeks. As of Sunday's reporting, the region's totals bumped up to 19,929 confirmed infections and 422 deaths.
The 14-day rolling average of the percentage of positive cases has been on a steady climb since mid-June, and is back up around 6 percent.
A week ago, the state imposed a new set of restrictions after per-capita infection rates rose above state thresholds for seven straight days.
As of midnight July 6, restaurants and bars, breweries and pubs that serve food were limited to outdoor dining only and bars and pubs that do not serve food were ordered to close.
Movie theaters, family entertainment center, batting cages and bowling alleys also were ordered to close indoor activities, as were museums and cardrooms. Zoos were told to close indoor activities although access to outdoor exhibits was allowed.
There are six ways to end up on the state's COVID monitoring list, and the one that San Diego County triggered involves having more than 100 confirmed COVID cases per 100,000 residents for several days in a row.
--Teri Figueroa is a reporter for The San Diego Union-Tribune
-- U-T staff writer Karen Kucher contributed to this report.
Sign up for the Encinitas Advocate newsletter
Top stories from Encinitas every Friday for free.
You may occasionally receive promotional content from the Encinitas Advocate.