Back to school at Capri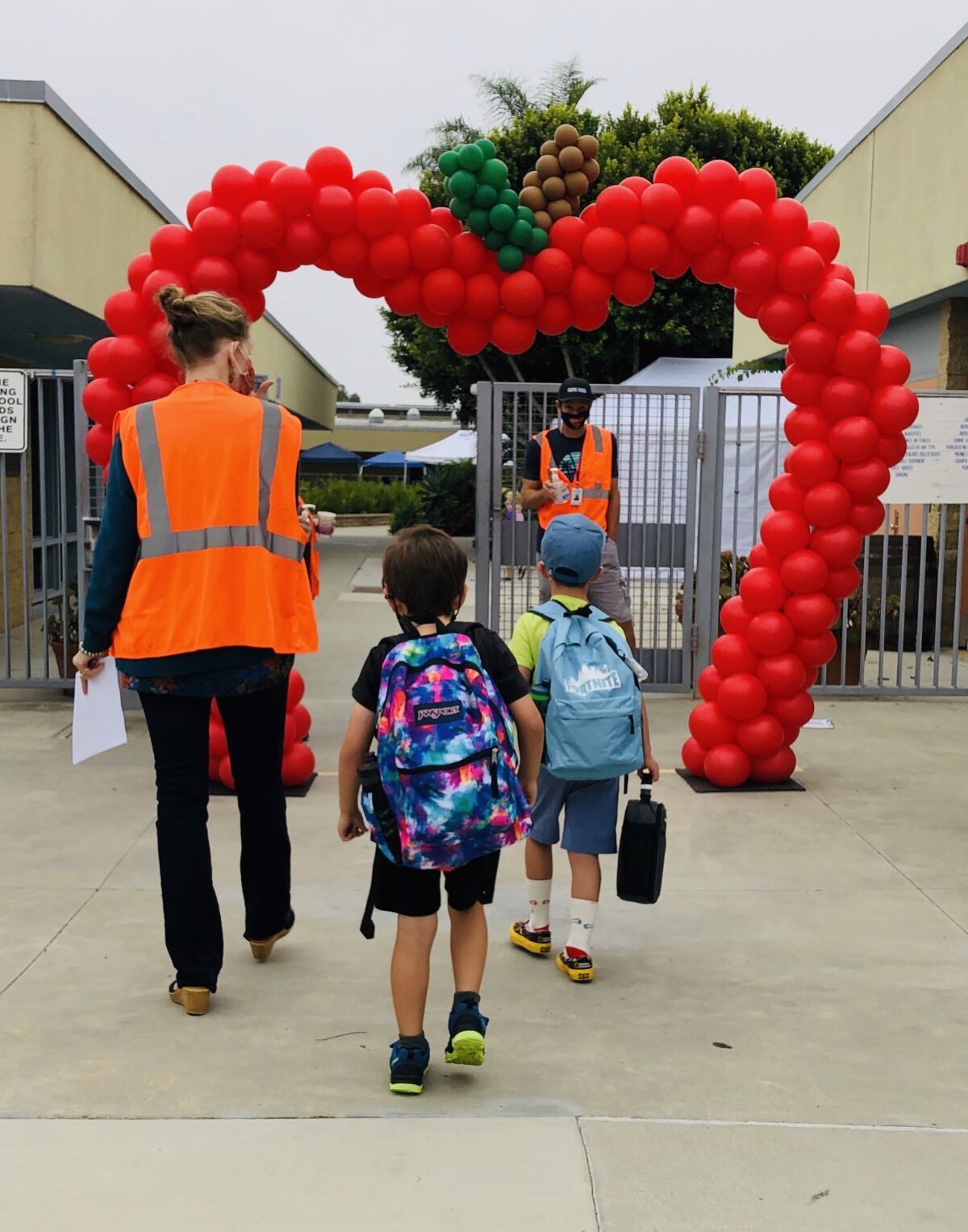 The Encinitas Union School District welcomed students back to campuses this week in the hybrid model, where cohorts of students attend in-person school two days a week.
The first days of school on Sept. 21 and Sept. 22 were full of surprises at Capri, thanks to the efforts of the Capri PTA and Encinitas Education Foundation committee. Lani Miller, Capri PTA president, said they are more committed than ever to connecting families and school so that students can succeed both personally and academically.
On the first days, every student received a "Back to School Survival Kit" which included a lanyard for storing masks during outdoor social distancing "mask breaks," blankets to sit on for outdoor learning and snack time, and a Sunny the Stingray school spirit wear T-shirt. The new Sunny the Stingray mascot greeted the students as they arrived in the carpool line and balloon arches added joy to the entry gates.
The district also continues to offer its Cloud Campus distance learning model for families who do not wish to return to in-person school.
Miller said she is appreciative of the enormous amount of time and effort that Capri teachers, staff and principal have dedicated in order to welcome students safely back to school.
Sign up for the Encinitas Advocate newsletter
Top stories from Encinitas every Friday for free.
You may occasionally receive promotional content from the Encinitas Advocate.