Thirteen apply to fill vacant Encinitas City Council seat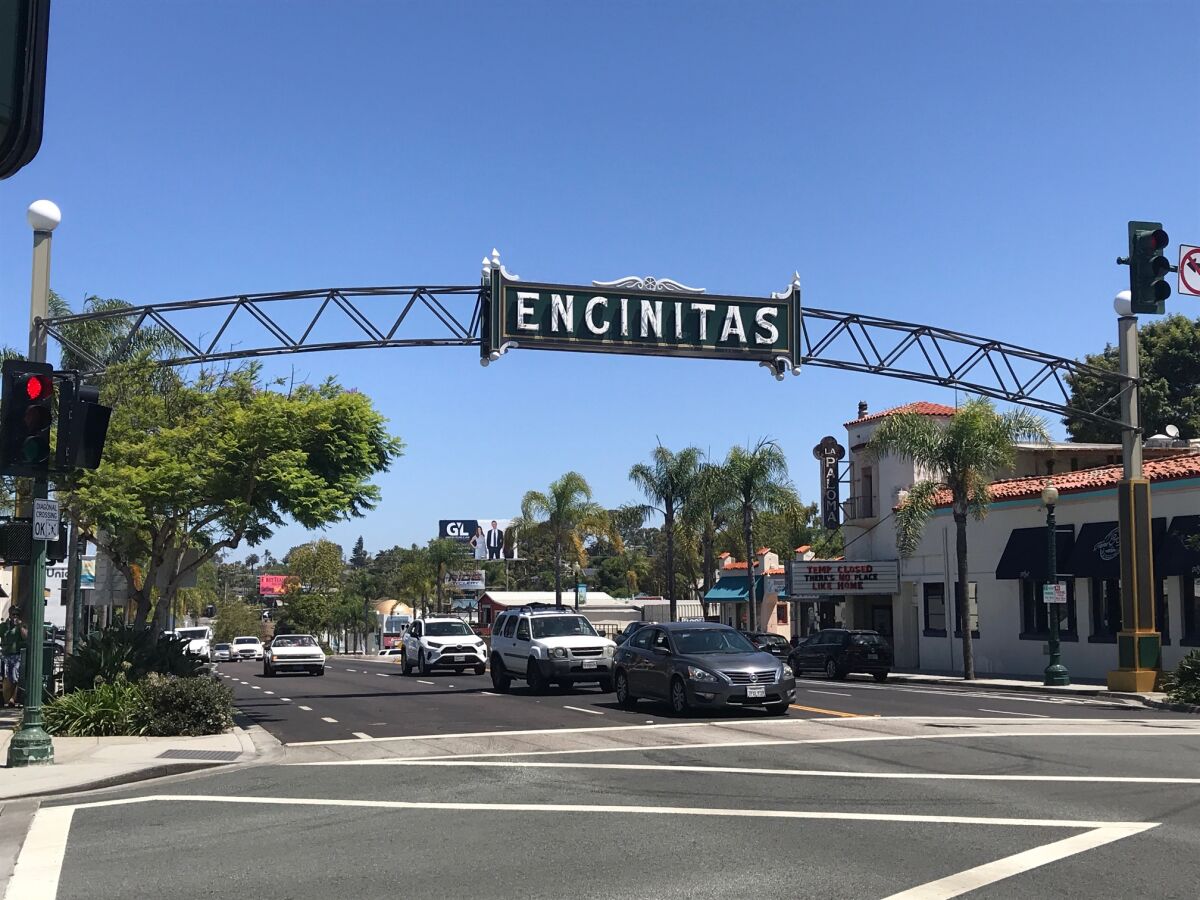 Applicants will give presentations at Wednesday's council meeting
Thirteen people have completed the application process to fill a newly vacant Encinitas City Council seat and they'll be reviewed during Wednesday's Feb. 24 council meeting.
City Clerk Kathy Hollywood said the item is scheduled for the beginning of the council's 6 p.m. meeting and each candidate will be asked to give a short presentation on their qualifications.
The council will then discuss the applicants and may select one that night to fill the post. The successful applicant will replace Jody Hubbard, who announced her resignation in January due to health issues. Her term in office was scheduled to end December 2022.
Hubbard, who was serving her first term as a councilwoman, represented the city's District 3 — an area that covers much of Cardiff, as well as part of the city's mid-section along Encinitas Boulevard. Initially, there were 16 applicants to fill her spot, but three were disqualified — two didn't live in the District 3 area as required, while the third submitted the paperwork after the Feb. 11 deadline, the City Clerk's office reports.
The 13 applicants are:
Michelle Gable Bilski, a novelist with a background in finance who served three years as treasurer of the Cardiff Schools Education Association;
Inge Bisconer, a city Environmental Commission member who has a 40-year background in water industry issues ;
Julia Chun-Heer, a former policy manager for Surfrider Foundation's San Diego chapter and former general manager for Surfrider Foundation Australia who has served on several regional coastal advisory committees;
Scott Defiippis, who runs a triathlon coaching business and is a founding member of a professional triathletes association;
Tom Delaney, a real estate development specialist currently managing San Diego State University Mission Valley project and a former San Dieguito Youth Softball league board president;
Brett Farrow, an architect who's a city planning commissioner and a former Cardiff 101 Main Street Association board member;
Gayle (Newhouse) Gladstone, a book publisher with a background in accounting and the entertainment industry;
Gregory Hay, a businessman who has taught night school at four universities and serves on his homeowners' association board;
Joy Lyndes, a landscape architect and former city Environmental Commissioner who helped create the city's Cyclovia event;
Kellie Myers, a legal operations manager for a medical device company who has experience in international trade issues;
Greg Oswell, a former small business owner with a doctorate in human genetics;
Thomas Staples, a retired hotel general manager who is a former chairman of the board of the San Diego Hotel Motel Association;
Julie Thunder, a recent city mayoral candidate who is publisher of The Encinitas Current newsletter and has served on several school and sports league groups.
Under state law, the council must fill the spot within 60 days --- in this case by March 14 --- if it appoints someone, rather than holding a special election. A special, mail-in-only election would likely have cost the city $200,000 to $300,000, Hollywood has estimated.
To view the candidates' applications, visit: https://encinitasca.gov/Portals/0/City%20Documents/Documents/City%20Clerk/2021-02-24%20Item%2010A%20District%203%20Applications%20-%20Redacted.pdf?ver=2021-02-16-101154-973
— Barbara Henry is a freelance writer for The San Diego Union-Tribune
---
Sign up for the Encinitas Advocate newsletter
Top stories from Encinitas every Friday for free.
You may occasionally receive promotional content from the Encinitas Advocate.