Leucadia 101 Mainstreet hosts spring art auction through April 15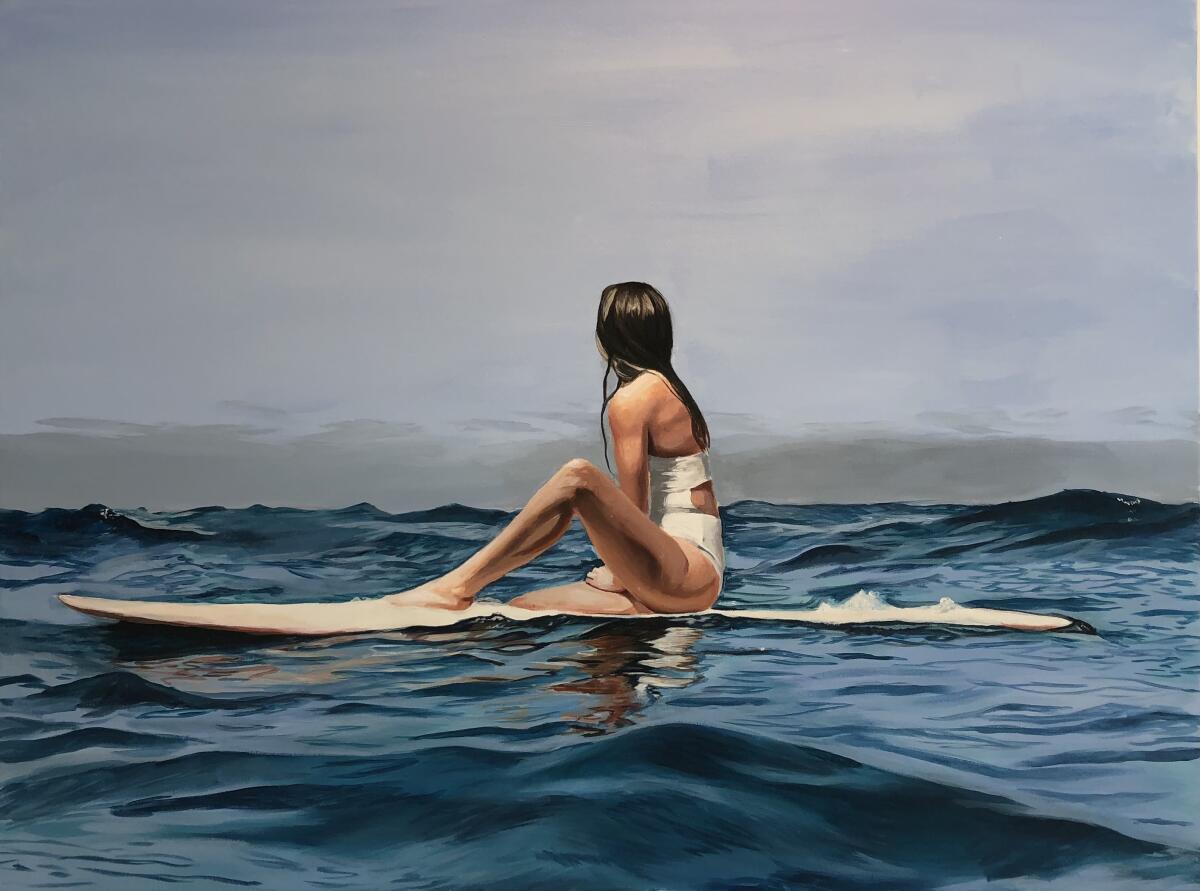 Following a successful inaugural holiday art auction, the Leucadia 101 Mainstreet Association is hosting a spring edition, "Vernal Reverie," from April 8-15, featuring original works from more than 20 local artists. People will have the opportunity to bid on pieces and can also purchase posters and notecard sets featuring the original works, as well as limited-edition spring break mixed six-packs from local breweries.
"We are thrilled to bring another virtual art auction to Leucadia, even bigger than the last," said Annika Walden, executive director of Leucadia 101 Mainstreet. "The inaugural holiday art auction raised crucial funds for the participating artists and for L101 and we are looking forward to showcasing more than 20 incredibly talented makers during 'Vernal Reverie.' We hope the community will bid generously to continue supporting its local artists and L101 as we look toward recovery from the events of the past year."
In addition to the original works available for purchase, L101 will sell posters and notecard sets featuring a select number of the original works.
"The past year has been perhaps both one of the scariest and also the most introspective years I have ever spent as an artist," said Traci Sally, a participating artist. "There has been such an incredible sense of solace in having the time to work and an immense inertia to keep creating. That is why I consider myself incredibly fortunate to live in this community and have an organization like L101 that wholeheartedly embraces its artists."
Participating artists include Sally, Annie Purpura, Brad Chambers, Bryttney-Mischele, Daniel Wells, David Wien, Jay Bell, Jessica Fuller, Jessica Justus, Kate Joiner,Kendall Freese, Kuni Kobashi, LaMonte Lamoureux, Loryn Cook, Malin Lovqvist, Mark Warren Jaques, Matthew Perdoni, Nicole Novena, Pepä Ivanoff, Ryan Szot, Sydney Perkins, Tait Hawes and Troy Kingman.
Back by popular demand, locals can also support L101 with a donation-based purchase of limited-edition spring break mixed six-packs featuring beverages from Duck Foot Brewing Co., Guthrie CiderWorks, Helia Brewing Co., Local Roots Kombucha, Saint Archer Brewing Co. and Tiny Bubbles. Suggested donation bids start at $15 and are available for purchase April 8 through 15.
Purchased original works, posters, notecard sets and mixed six-packs will be available for pickup at the Leucadia 101 office (466 N. Coast Highway 101, Suite 7) from Monday, April 19 to Friday, April 23, from 12 p.m. to 5 p.m. all days.
For more information about the auction – including participating artists and bidding instructions– or to purchase posters, notecard sets or six-packs, visit www.leucadia101.com.

Sign up for the Encinitas Advocate newsletter
Top stories from Encinitas every Friday for free.
You may occasionally receive promotional content from the Encinitas Advocate.