Seven people apply to fill vacant Encinitas City Council seat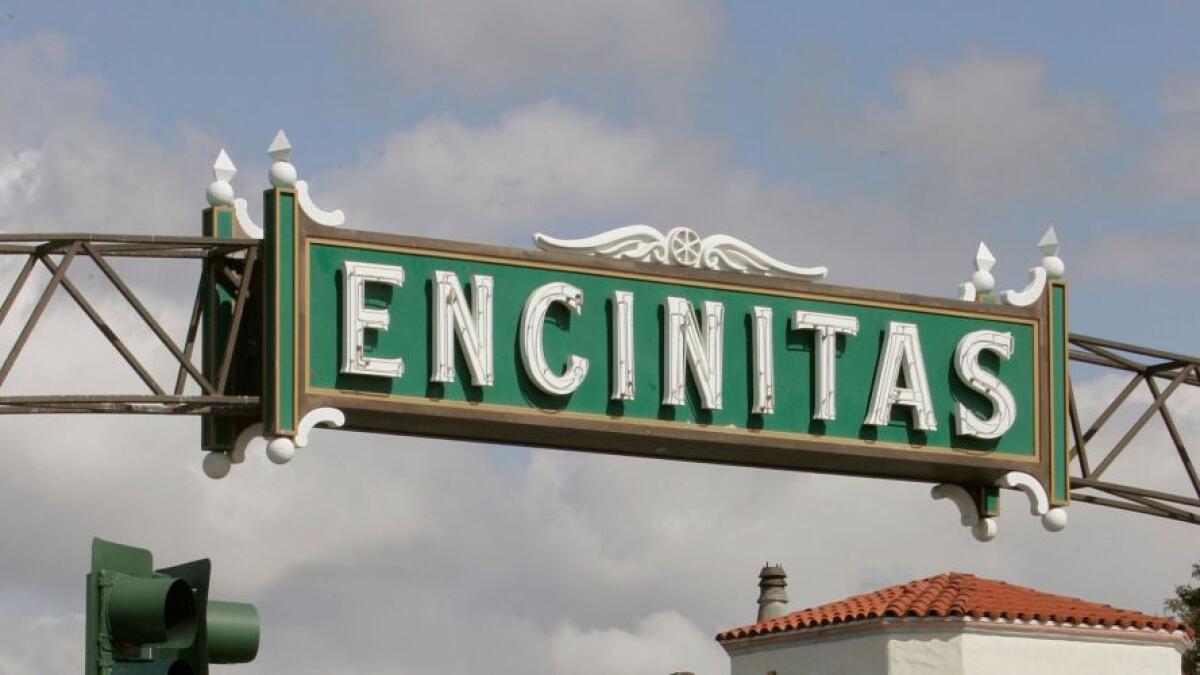 Applicants include a former city planning commissioner, a city Equity Committee member, and people who've run for council
Seven people applied by the Tuesday, Jan. 10, deadline to fill the Encinitas City Council seat previously held by newly elected Mayor Tony Kranz.
All the candidates will have an opportunity to discuss their qualifications during the council's next meeting, which starts at 6 p.m. Wednesday, Jan. 18, at City Hall, an agenda report for the meeting states. It adds that the council may select and appoint one of the candidates that night.

For the record:
1:21 p.m. Jan. 14, 2023This story has been updated to make two corrections in candidate Allison Blackwell's bio.
All seven candidates share one thing in common. In order to apply, they had to live within the city's District 1, a coastal region that primarily covers the Leucadia area.
The candidates are:
Tonya Bell — A Sharp Healthcare psychiatric nurse who's held leadership roles in overhauling nursing programs and spent several years in federal law enforcement before becoming a nurse;
Allison Blackwell — An Encinitas Equity Committee member who's the chief human resources officer for Cue Health and has a law degree from Boston College;
Michael Blobe — The vice president of the Barefoot is Legal advocacy organization and an unsuccessful candidate against Kranz in the race for mayor last fall;
Scott Campbell — A software engineer at InVitro Diagnostics and the founder of the Encinitas Citizens Review Panel which often provides public comment at council meetings;
Maureen Farley — A city Senior Commission member who has worked for drug development companies, Hospice and other health care services;
Michael Glenn O'Grady — A former city Planning Commission member who has 30 years' experience in city, county and regional government and is a retired computer systems manager;
Alexander Riley — A marketing and social media manager and a former San Diego city lifeguard who ran unsuccessfully against Kranz for the District 1 spot in 2020.
The council member's job comes with a monthly salary of $1,720, plus additional pay for service on other boards and commissions.
There were slightly less than two years remaining in his term in office when Kranz vacated his council seat and was sworn in as mayor, so the successful applicant for the District 1 seat will not need to run for election until 2024.
Whether that person will do so is an unsettled question. Councilmember Bruce Ehlers, who sought to hold a special election this year rather than appointing someone to fill the post, has said he wants to select a candidate who will not run for election in 2024. Others on the council have said this will not be a determining factor for them.
Councilmembers Kellie Hinze and Joy Lyndes both were originally appointed to the council, and then later ran for election.
On Thursday, Jan. 12, Kranz said he was pleased with the applicant pool and looked forward to next week's meeting.
"As always, a great group of people have stepped up for the opportunity to serve our city and the residents of District 1," he wrote in a text message. "Each of the applicants would bring a unique skill set to the council and I look forward to working with my colleagues to find someone who will represent the community well."
Sign up for the Encinitas Advocate newsletter
Top stories from Encinitas every Friday for free.
You may occasionally receive promotional content from the Encinitas Advocate.