Human resources executive appointed to vacant Encinitas council spot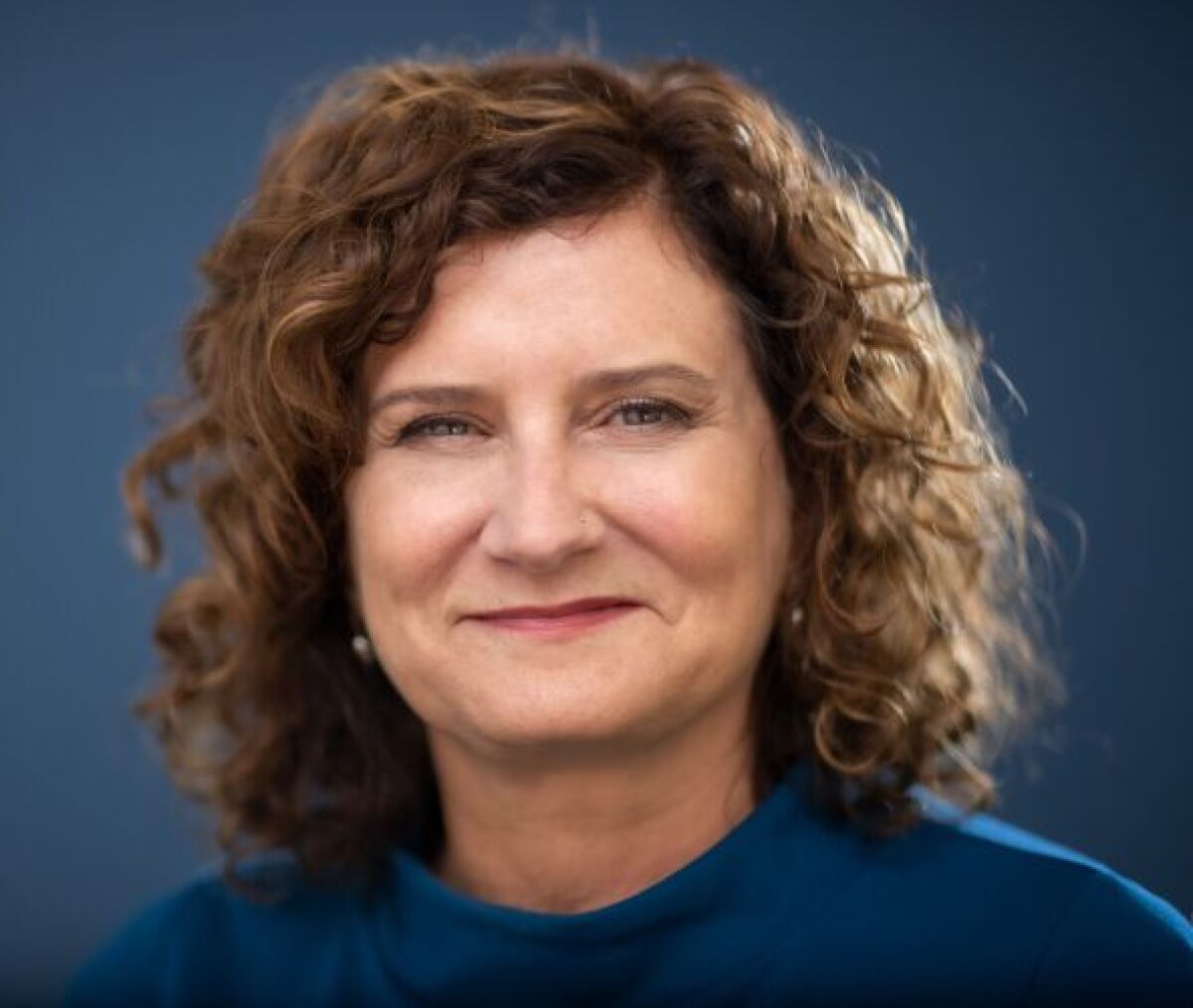 Allison Blackwell, who works part time at Cue Heath, will take the District 1 council seat
A member of the city's Equity Committee who holds a law degree from Boston College and has a background in corporate human resources has been selected to fill the vacant Encinitas City Council seat.
Allison Blackwell, who works part time as the chief human resources officer for Cue Heath, will take the District 1 council spot previously held by Tony Kranz, who was recently elected mayor.
The council voted 3-1, with Councilmember Bruce Ehlers opposed, to select Blackwell out of seven applicants for the post Wednesday, Jan. 18. The District 1 region that she will represent primarily covers Leucadia, but also stretches eastward into Olivenhain.
"I think you would make an outstanding addition to our City Council," Councilmember Kellie Hinze said as she made the motion to appoint Blackwell and described her years of community service.
Among other things, Blackwell and her husband Rob have been avid volunteers for the Taste of Leucadia event, Hinze said. She's also worked at the Encinitas Community Garden and served on the Encinitas Homeless Action Plan Community Group, as well as the city's Equity Committee.
"Her breadth of knowledge and experience is the best fit," Councilmember Joy Lyndes said as she seconded Hinze's motion.
Ehlers, who wanted the city to hold a special election rather than having the council appoint someone, said Wednesday, Jan. 18, that the best choice would be applicant Michael Glenn O'Grady, a former city Planning Commission chairman whom Ehlers has worked with in the past.
Out of the seven applicants, O'Grady has the most experience with city issues and he's been "quite uncontroversial" on the Planning Commission, Ehlers said. O'Grady also indicated that he does not plan to seek election in 2024 when the current term ends, so no candidate would have an "incumbent" advantage in that election, Ehlers said.
After each of the seven candidates introduced themselves to the council Wednesday, Jan. 18, Ehlers asked them whether they would run for election in 2024 and what they thought the District 1's top priorities ought to be. In Blackwell's case, Ehlers asked an additional question about her service on the Equity Committee. He said the council received an email from someone saying that she missed four of the committee's nine meetings, and asked if this was true.
Blackwell said the committee held more than nine meetings, that she did miss a couple, but four "does not sound accurate to me." When it came to running for election in 2024, she said she was open to it, but wasn't committing at this time.
Her list of top issues for District 1 included infrastructure improvements, affordable housing and helping the city's unhoused population.
Blackwell told the council that she believes she is "the right person, at the right place, at the right time" to fill the District 1 spot given her background in human resource issues, her experience on the city's Equity Committee and her decade of volunteer service in the community. She described herself as a quick learner and a good listener. Prior to her job at Cue Health, Blackwell worked in human resources management positions for Danaher Corp. and Target.
In addition to Blackwell and O'Grady, the District 1 applicants were Tonya Bell, Michael Blobe, Scott Campbell, Maureen Farley and Alexander Riley.
Sign up for the Encinitas Advocate newsletter
Top stories from Encinitas every Friday for free.
You may occasionally receive promotional content from the Encinitas Advocate.