Encinitas council selects infrastructure task force participants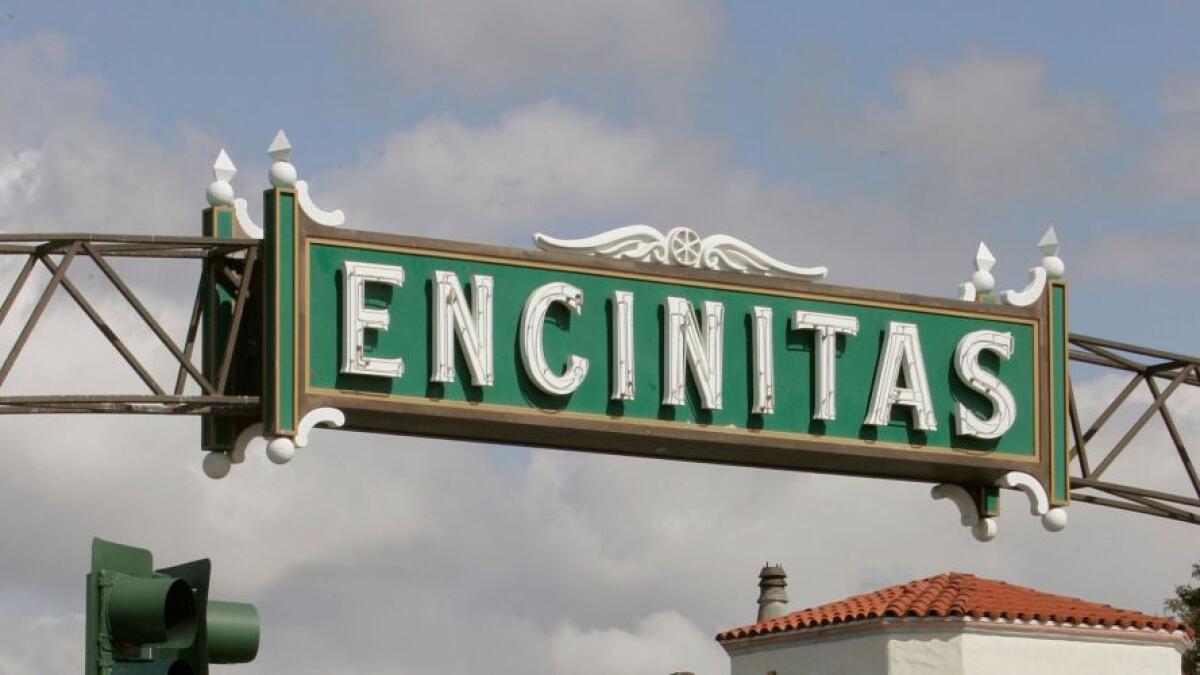 Work also to begin on native plant promotion ordinance
The City Council picked seven people to serve on a new infrastructure task force Wednesday, Jan. 25, and also agreed to start writing an ordinance that will promote the use of native plants.
Task force members will meet at least monthly over the next year because they'll have a great deal of material to review, City Manager Pamela Antil said.
They'll be assigned the job of recommending what major construction projects the city ought to embark on during a 10-year period, beginning in 2025. They'll review the city's current backlog of projects, consider cost issues and explore options for partnering with public or private entities.
Get the Encinitas Advocate in your inbox
Top stories from Encinitas every Friday for free.
You may occasionally receive promotional content from the Encinitas Advocate.
"I look forward to the work that they will do," Mayor Tony Kranz said, but added that the council needs to realize it will ultimately have to make the tough decisions over what projects get funded.
The newly selected members are:
Linda Culp, a retired San Diego Association of Governments employee who worked on rail and transportation projects for the regional planning agency for eight years.
Scott Maloni, an infrastructure development company executive with 25 years' experience who currently works for Black & Veatch and previously worked for Poseidon Water.
Nicole Moreland, the budget manager for the city of Seattle's Department of Transportation who lives in Cardiff.
Dianna Mansi Nunez, an owner of both residential and commercial properties in Southern California who is co-founder of the NOWLeucadia organization.
Kendra Rowley, a transportation planner with 12 years' experience who is currently working on projects in Carlsbad and has a degree in civil engineering.
Richard Stern, who is president of the Encinitas Ranch Community Association board and has degrees in mechanical and civil engineering.
Nivardo Valenzuela, a University of California, San Diego, Design Lab employee who organized a Big City Design + Planning Symposium and is an avid public transportation user.
Twenty-four people initially applied, but one person later withdrew his application.
"The reality is this is an embarrassment of riches," Kranz said as he reviewed the applicant pool.
The group's meeting times and dates have not yet been set, but the meetings will be open to the public, city employees said.
Southern California native plant experts also offered their help to the city Wednesday night, Jan. 25, when the council debated creating an ordinance to promote the use of native plants. Frank Landis, a board member for the San Diego chapter of the California Native Plant Society, told the council the city could save money by seeking help from his organization as it puts together the proposed ordinance.
"We would like to share the resources we have," he said.
The ordinance is proposed to apply to both public and private property and would include information on what native plants are appropriate for various habitat areas within the city, council members said.
Noting that the city received at least one e-mail with concerns about the proposal before the Jan. 25 meeting, Councilman Bruce Ehlers stressed that the ordinance definitely will not require individual homeowners to re-landscape their properties. And, he said, the Jan. 25 vote only starts the process — the ordinance that's created will later need to come back for council approval.
"This is not the ordinance. This is just directing staff to formulate the ordinance," he said.
Sign up for the Encinitas Advocate newsletter
Top stories from Encinitas every Friday for free.
You may occasionally receive promotional content from the Encinitas Advocate.