Encinitas tables downtown parking proposal until it resolves outdoor dining issue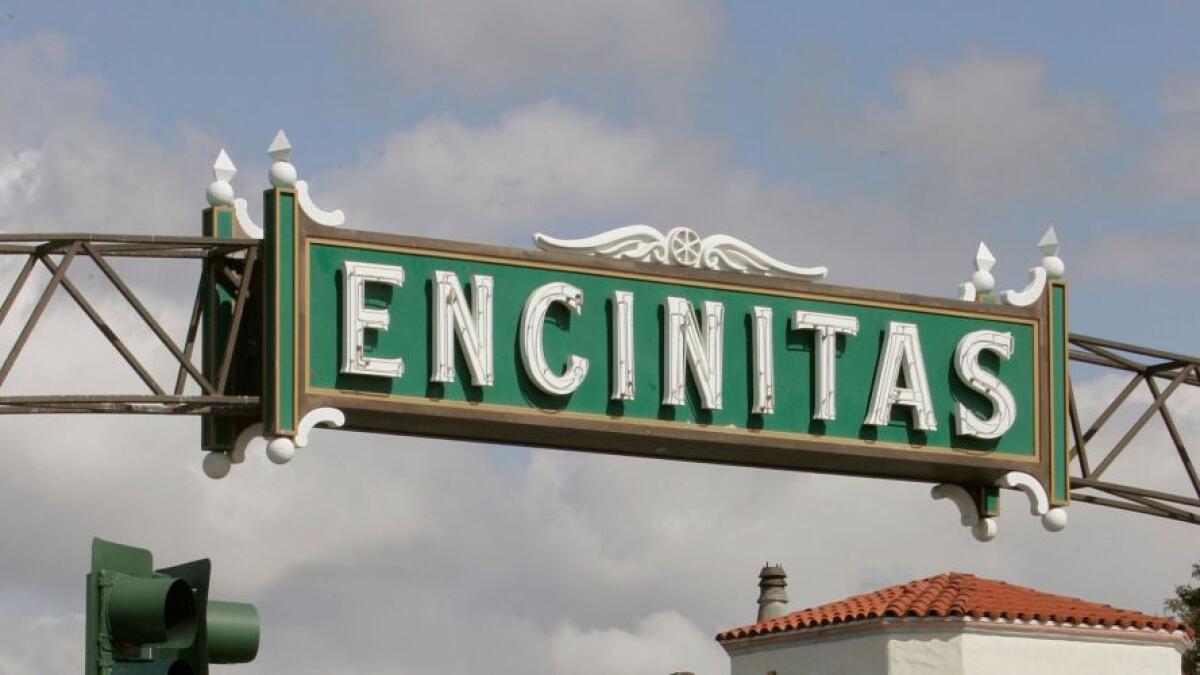 City considering adding 51 parking spots by replacing parallel parking places with back-in, angled spots on many streets
A proposal to add 51 parking spots to downtown Encinitas by replacing parallel parking places with back-in, angled spots on many streets was tabled Feb. 8 by the City Council.
Until there's a decision on what to do with the outdoor dining areas that popped up along downtown's portion of Coast Highway during the coronavirus pandemic, there's no sense in redoing downtown parking, council members said.
"I want to see a whole list approach, so I support turning this down tonight," Councilmember Bruce Ehlers said.
Councilmember Joy Lyndes agreed, saying, "I don't think this covers enough things," including bike lane issues and shared parking lot options.
Enforcement of the two-hour time limits on some downtown parking spots, which was dropped during the pandemic, has recently been reinstated and that should help free up parking spots, Councilmember Kellie Hinze said.
Downtown Encinitas lost more than 40 spaces when it allowed restaurants to expand outdoor dining areas onto public rights-of-way during the pandemic, a city staff report states. Allowed under California law as a way to help the struggling restaurant industry, the temporary dining places remain in place. Eventually, they will require additional approvals, including state support, to become permanent, city employees said Feb. 8.
Roy Sapa'u, the city's development services director, told the council that a draft ordinance that aims to resolve the situation will be out for public review in about six months.
The parking place re-striping proposal that was before the council on Wednesday, Feb. 8, called for the creation of back-in, angled parking spots on Second through Fourth streets, as well as A, and C through I streets. The changes would have resulted in the creation of 51 spots, roughly 11 more than were lost with the outdoor dining areas on Coast Highway, but some of these new spots would have been in more distant areas.
Downtown's business organization — the Encinitas 101 MainStreet Association — expressed "strong support" for the proposal when it was shared with the organization, the city staff report stated. No one from the association spoke to the council Feb. 8, but a downtown barber did plead for more parking.
Other people haven't been supportive. The city's Mobility and Traffic Safety Commission opposed the proposal at its Nov. 14 meeting, saying it would promote more use of vehicles at the expense of pedestrians and cyclists.
Several public speakers at the Feb. 8 meeting echoed that view.
"It is car-centric, not people-centric," Michael von Neumann, a city traffic commissioner, said.
In other action Feb. 8, the council approved what it referred to as a "living document" that ranked potential bicycle and pedestrian projects with the goal of getting grant funding for them. The document contains a top five list for pedestrian projects and similar list for cyclists.
First on the bike improvement list is a 5.9-mile, multiuse path along Vulcan Avenue from La Costa Avenue to Santa Fe Drive. The pedestrian list's top item calls for infill sidewalks along a 0.5-mile stretch of Leucadia Boulevard, between Neptune and Eolus avenues. The planning document, which council members said may be tweaked as necessary in the coming months, can be viewed at: https://encinitas.granicus.com/MetaViewer.php?view_id=7&event_id=3923&meta_id=148941
Sign up for the Encinitas Advocate newsletter
Top stories from Encinitas every Friday for free.
You may occasionally receive promotional content from the Encinitas Advocate.