Encinitas gives initial approval to expanded outdoor smoking ban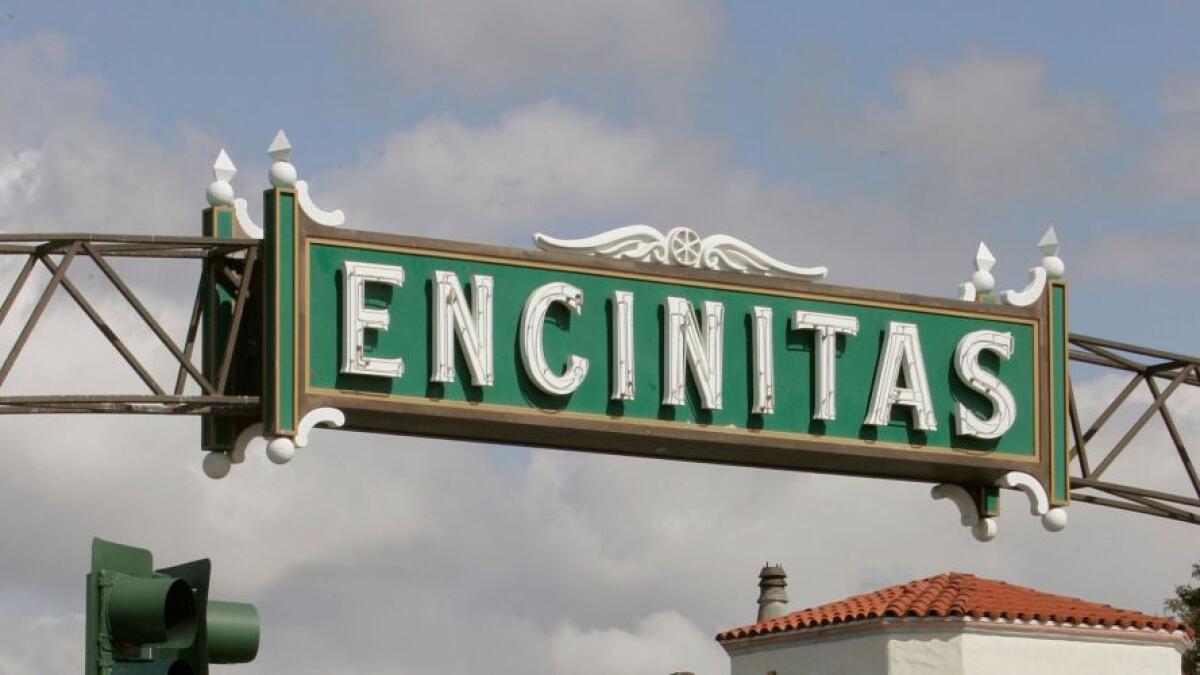 Proposed ordinance will apply to sidewalks and parked vehicles, among other locations
A proposal to expand the city's smoking ban so that it applies to parked vehicles and sidewalks, among other locations, won initial approval from the City Council Wednesday, Feb. 15.
"This is a very good example of something that elevates our health as a community," Councilmember Joy Lyndes said as she described her support for the proposal.
Lyndes said the proposed ordinance offers huge environmental benefits as well as public health ones. The two other council members present Wednesday, Feb. 15 — Councilmember Bruce Ehlers and Allison Blackwell — agreed.
"This is the number one litter problem on our beaches, so let's do it," Ehlers said.
He said he remembered when the city first enacted its smoking ban at city beaches in 2007 and said cigarette butt litter noticeably reduced after that. This new ordinance will add to that benefit, he said.
The city's Mayor Tony Kranz and Councilmember Kellie Hinze were both absent from the Feb. 15 meeting. Kranz tested positive for COVID-19 earlier in the day and the three council members who attended the meeting all were wearing masks because of this, said Lyndes, who as deputy mayor chaired the meeting.
Kranz and Hinze will have their say on the item at a later point. Because the proposed ban is an ordinance, it will need to go back before the council for a second and final vote before it can go into effect.
Encinitas currently bans outdoor smoking at beaches, city parks, trails and restaurants' outdoor dining areas.
The proposed ordinance would prohibit it in public places generally, as well as places of employment and any area within 20 feet of a public place, with the exception of private residential properties. In addition to tobacco, it will cover electronic cigarettes and the smoking of cannabis.
Places where smoking would still be permitted include:
Private property, including residential properties;
Up to 20 percent of the guest rooms in a hotel or motel;
Inside a motor vehicle that is being actively driven.
"Actively driven" does not include vehicles that are parked with the engines running, city employees said. The driven vehicle exemption was included in the proposed ordinance because enforcement in such situations would be challenging, they added.
Fines for violating the ordinance would be $50 for a first offense, $100 for a second and $150 for a third.
Before their vote Wednesday, Feb. 15, council members heard from some 17 public speakers and nearly all of them supported the proposal. Many of the supporters were youth health advocates or members of area environmental organizations who have helped with beach cleanups.
The two opponents included a smoker who said he thought the exemption allowing smoking in moving vehicles was ridiculous and a nonsmoker who said she was an environmentalist and hated litter, but thought the ordinance took away people's constitutional rights.
Sign up for the Encinitas Advocate newsletter
Top stories from Encinitas every Friday for free.
You may occasionally receive promotional content from the Encinitas Advocate.