Encinitas approves parking permit system for Via Molena-area neighborhood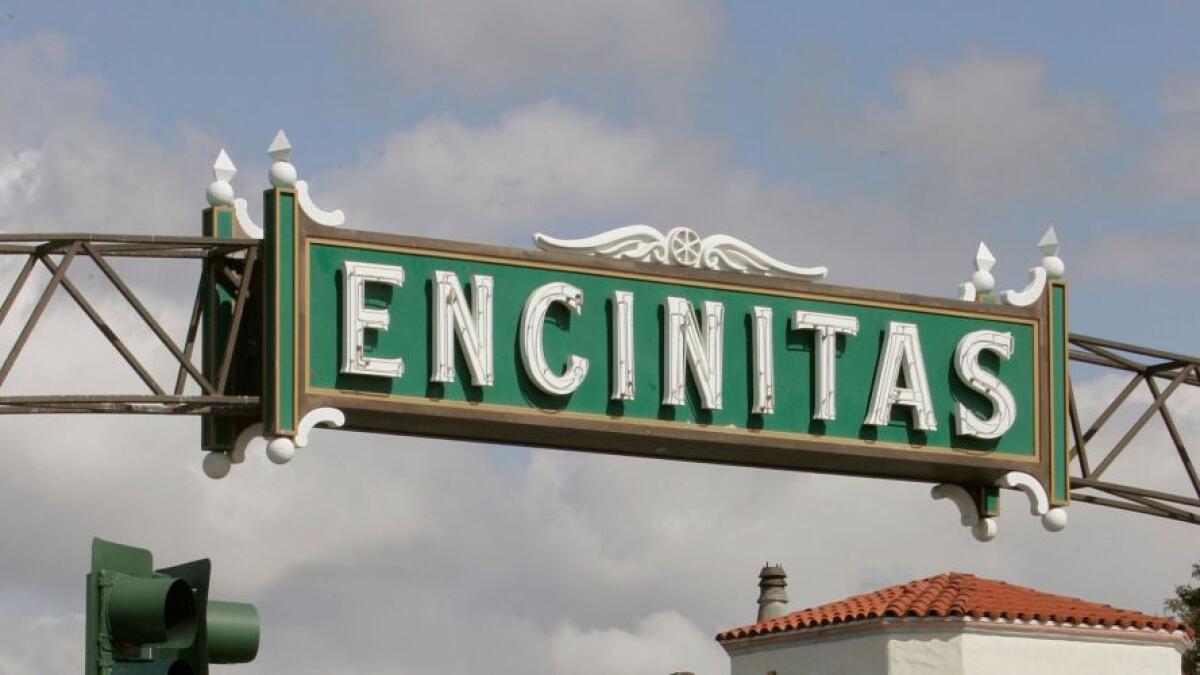 Council also votes to end city's COVID emergency declaration, joining other cities across the state
With some "heartburn" and concerns about setting a citywide precedent, the Encinitas City Council agreed Wednesday, Feb. 22, to establish an overnight parking permit program for a Via Molena area neighborhood troubled by crime and late night noise.
"I will admit I have a lot of consternation because I would like to help your neighborhood," Councilmember Allison Blackwell, whose district includes the area, said before the vote.
Councilmember Kellie Hinze noted that Encinitas has many soon-to-be-built apartment complex projects in the works and said she worried that these new projects, which have much lower parking requirements, will generate many more requests for resident-only parking from neighboring homeowners.
"While I did vote yes, I did so with a little bit of heartburn," she said.
The council's vote to approve the permit request came after a lengthy debate about whether the neighborhood's problems met the city's three criteria for establishing a residents-only, overnight parking zone. Under the criteria, the proposed area must be:
Already designated for residential uses only;
Used by commercial or commuter vehicles as an extra, unapproved source of on-street parking;
Is "adversely impacted" by non-residential parking, which impacts both the residential character of the neighbor and its quality of life.
City employees said the neighborhood met the first criteria, but not the second two, and asked the council to deny the request. They argued that the troubles the neighborhood is experiencing come from parking by people who live in nearby apartments and not from commercial or commuter parking activity. And, they stressed that a recent state Attorney General opinion tells cities that they can't prevent multi-family apartment dwellers from parking in single-family areas.
Get the Encinitas Advocate in your inbox
Top stories from Encinitas every Friday for free.
You may occasionally receive promotional content from the Encinitas Advocate.
Residents of the Via Molena area strongly disagreed with the contention that their request doesn't meet the city's three criteria, saying their problem parkers don't have authorization to live in the nearby apartment complexes, are storing landscape business equipment in their neighborhood, and carpooling out of the area.
All parties date the troubles to several years ago when the ownership of The Resort at Encinitas Luxury Apartments, a large complex to the south of Via Molena, changed. The new owners began enforcing apartment occupancy limits and resident-only parking requirements within the facility's network of parking lots and private roadways. That greatly reduced the number of people parking at The Resort, but some of the unauthorized apartment dwellers didn't actually move out, the neighbors contend, they just disguised this fact by parking their vehicles in the four-street, single-family neighborhood just to the north that now wants an overnight parking permit system.
The four-street neighborhood — Via Tavira, Via Sarasan, Via Palacio and Via Villena — has since become a destination for upwards of 80 vehicles a night. Displaying photographs of trash piles, abandoned unhitched trailers and other problems, 10 residents urged the council to enact the permit system Wednesday.
Via Palacio resident Anthony Webster divided their problems into three categories — ones that are relatively easy to get police enforcement, such as parked vehicles blocking fire hydrants and mail boxes for hours; ones that are harder, such as 3 a.m. street parties and seeing someone drinking alcohol in a parked vehicle; and ones that are "impossible" because they occur so quickly, such as urinating in the bushes, dumping trash on the street and making illegal u-turns.
Councilmember Bruce Ehlers said he believed the Via Molena area residents qualified for a permit program, saying their problems were "eerily similar" to ones experienced by the Sea View Court/Pacific View Lane area, which gained such a system in 2016 after experiencing overflow problems from nearby apartment complexes.
"I believe this is so similar… I believe I can make the findings that support those three (city) criteria," he said as the neighbors loudly applauded.
The Seacrest permit system ended up including apartment complexes and giving the authorized residents of those places permits like the single-family home ones, and if that is done in the Via Molena situation, that should satisfy the new state Attorney General issue, he said.
With his recommendation in hand, the council agreed to an expanded permit zone that would include the four neighborhood streets as well as part of Via Molena where The Resort complex is. The program would apply to the hours between 10 p.m. and 8 a.m. Each residence will receive three long-term parking permits as well as some short-term guest permits.
In other action Wednesday, the council voted to terminate the city's COVID-19 emergency status declaration, which first went into effect in March 2020. The governor announced last fall that the state emergency status would end Feb. 28, and San Diego County's declaration also will end then.
Remaining unresolved is what to do about the outdoor restaurant dining areas in Encinitas that were allowed temporary permit status under the COVID-19 restrictions to set up on public rights-of-way and private parking lots. They're allowed to continue until the end of the year and the city is working on an ordinance to address their future status, said Roy Sapa'u, the city's development services director.
Sign up for the Encinitas Advocate newsletter
Top stories from Encinitas every Friday for free.
You may occasionally receive promotional content from the Encinitas Advocate.